April 30, 2021
The last few American soldiers stare into the horizon through the Bagram air base in Afghanistan. Much of the man and machinery has been wrapped up. The base – which served as the United States' centre for all military operations in Afghanistan has so many memories attached to it. It has become a home away from home for American troops. Now, seeing it being packed up is definitely steering up an ocean of emotions among the brave soldiers, who have fought long and hard in Afghanistan. On May 1, the United States is slated to wind up the forever war. President Donald Trump has secured a solid deal with the Taliban, and has brought the terror organisation to its knees.
Snap back to reality:
But alas, Joe Biden is the President of the United States, and he has devastated the withdrawal deal reached by the Trump administration with the Taliban. Today, the United States, due to the inept leadership of Joe Biden, has suffered its most humiliating defeat. The U.S. has lost a 20-year long war in Afghanistan, and what was supposed to be a dignified withdrawal from the war-torn country has turned into a desperate evacuation campaign. The U.S. has never been caught this off-guard, with the exception of 9/11 perhaps. American intelligence suggested the Taliban would take Kabul in 90 days after the troop withdrawal. As it turns out, Kabul was taken by the Taliban within hours, in a humiliating failure of American agencies to gauge the ground realities of Afghanistan.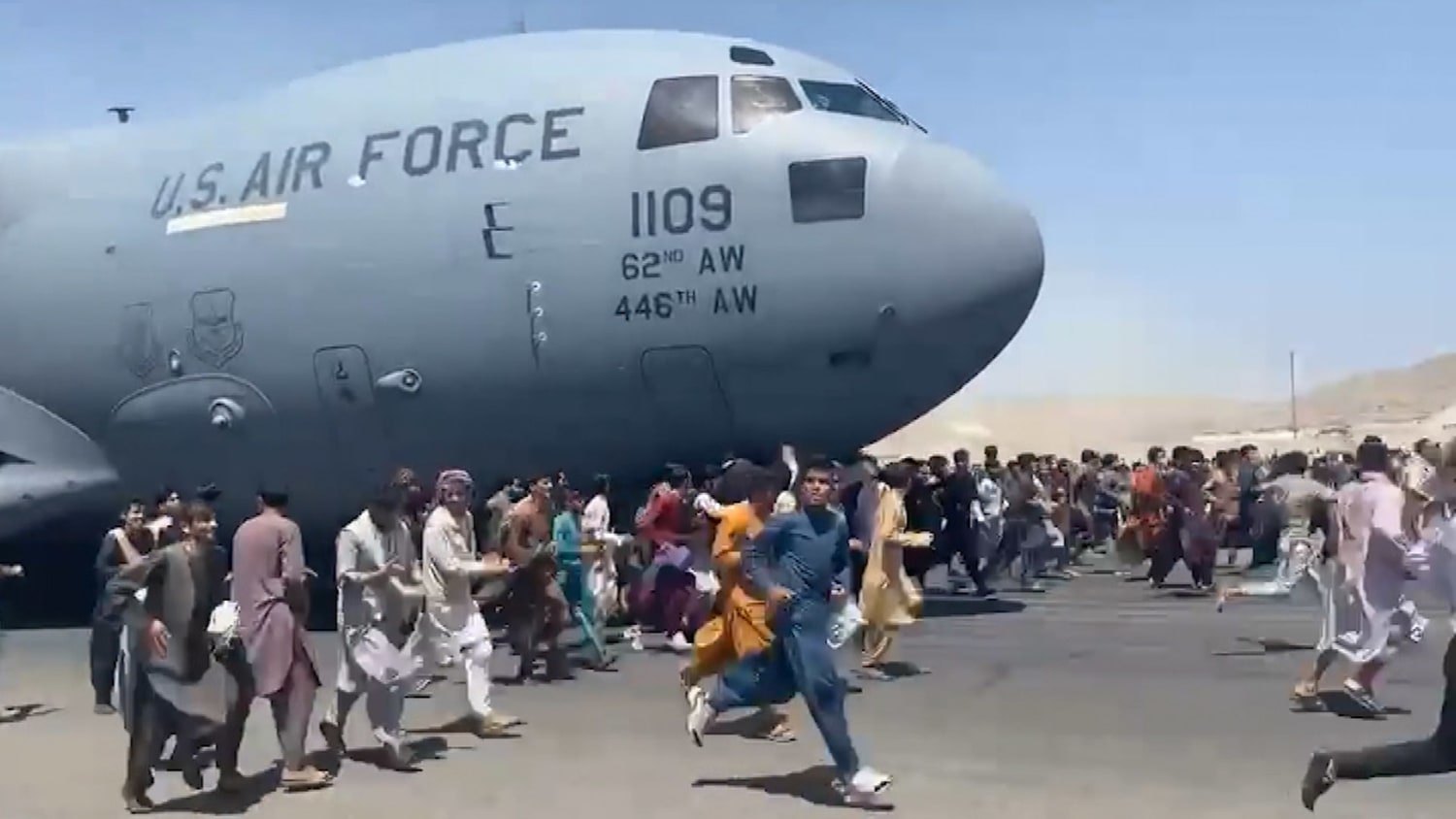 But what if Donald Trump was President today? What if Trump, along with his Secretary of State Mike Pompeo were overseeing the American withdrawal from Afghanistan? How would things have panned out in the country which has today been declared an Islamic Emirate once again? Would the Taliban be this powerful? Would Afghans be climbing on to aircraft engines and landing gear, and then falling during take-off, if Trump was the President today? Would the civilian government led by President Ashraf Ghani be forced to flee Afghanistan? Let's find out.
May 1, 2021, Kabul, 10am:
The Taliban, led by Mullah Abdul Ghani Baradar enters Kabul. It's the day when the U.S. completely withdraws from Afghanistan. The Taliban knows it cannot act funny, or do anything stupid, because Donald Trump will reign fire on them if it does. The Talibani representatives enter the presidential palace in Kabul like dignified humans, and not untrained, rabid and ill-mannered savages. President Ashraf Ghani welcomes the Taliban delegation. A power sharing pact is subsequently signed, wherein control over the civilian government is maintained by Ashraf Ghani, but the Taliban is made an important part of the government. Eventually, when the Taliban gives up on violence, it perhaps will even be allowed the presidency of Afghanistan alongside the civilian government. Donald Trump has made sure that all parties follow this agreement.
May 1, 2021, Washington DC:
"Hey Mullah, this is Donald speaking".
"Assalam Waleikum Mr. President. Nice to finally hear from you."
"I'm sure it is Mullah. Let's keep this short and sweet, shall we?"
"Like the war?"
"Are you joking with me?"
"Is it bad?"
"Very, let's get to business. I want you to behave Mullah. I'm getting American troops out of Afghanistan, but don't you think for a second, you're gonna do what you want now. Nah. Doesn't work that way. Try acting funny, and I'll have you blown up in smoke before you know it."
"Yes yes. We are not the Taliban of the 2000s anymore. We know we can't survive like that. It's all good, sir."
"Afghanistan better be in good hands. Remember, I don't want to, No, I don't need to send troops on the ground to deal with you. I've got many buttons. And they're big. And they're shiny, and I'm not even talking nuclear yet, yeah?"
"Yes Mr. President, understood."
"Good then, mullah. I'll keep in touch."
"Thank you Mr. President. Khuda Hafiz."
May 1, 2022:
It's been one year. The Taliban and Afghanistan's civilian government have had their differences, but no innocent Afghan life has been lost, leave alone any American being killed by the Taliban. Trump's message has stuck with Mullah. It's going good for him. Within a year, the Taliban has dissociated itself from violence, and has gained a reputation around the world as a legitimate stakeholder in Afghanistan. The U.S. is breathing fire continuously down its throat, but Donald Trump is also rewarding the Taliban from time to time. The U.S. has consolidated its position as the leader of the free world, as its well-planned withdrawal from Afghanistan finally paved the way for lasting peace to be established in the war-torn country. Donald Trump tamed the Taliban. Despite a strong liberal stranglehold, the man won the Nobel Peace Prize for his contributions towards Afghanistan. His approval ratings are soaring, and he is now dealing with China and Pakistan for attempting to use a Taliban-ruled Afghanistan to their advantage.
Let's get back to reality again. Joe Biden is the President, and he has screwed up big time. Afghanistan has fallen to the Taliban, and the U.S. has lost face around the world. Americans are stuck at the Kabul airport, they have been told to not come to the airport, the embassy has been completely shut. Americans are now stranded.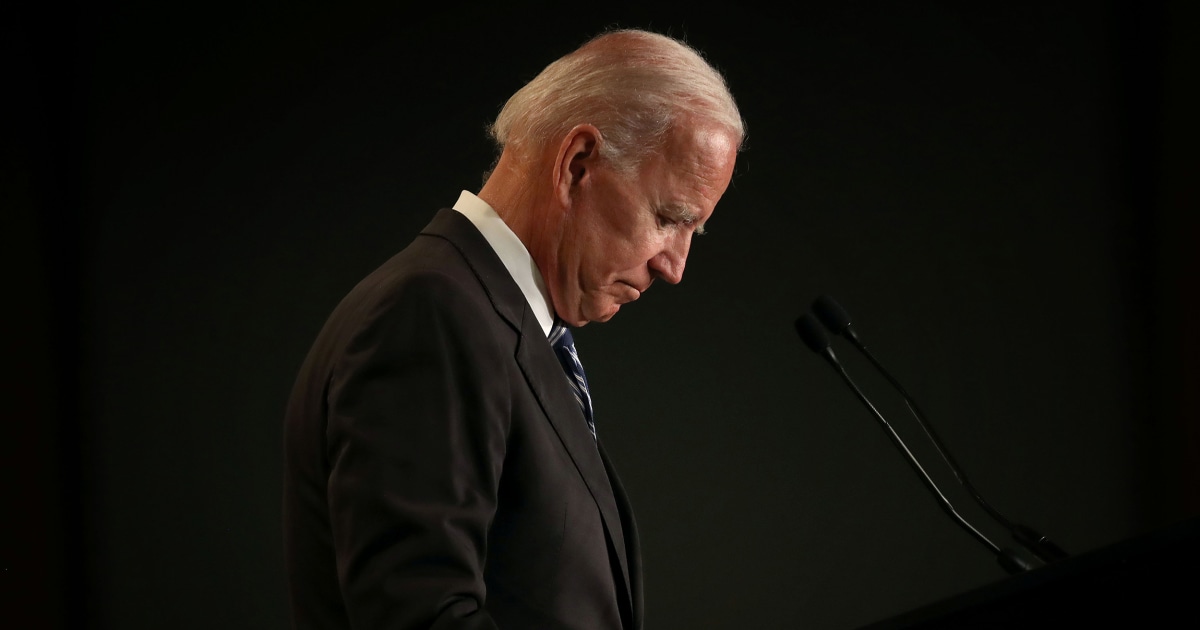 The Biden administration is crippled with ineptitude. Donald Trump, for instance, would have brought home all Americans and embassy staffers before withdrawing the troops completely from Afghanistan. He would have left no arms and ammunition back in the country for the Taliban to usurp. He would have ensured that a withdrawal does not look like a desperate evacuation attempt.
Even in the worst-case scenario, when a withdrawal and power sharing agreement would not have been agreed to, Donald Trump would have never allowed the Taliban come close to Kabul as long as American citizens remained stuck there. They would have been brought back home safely and in a dignified manner. They would not have been left to be hunted down by a pack of Islamist hyenas. Trump is a patriot. He put America first. The same is not the case with the Biden-Harris administration. Their withdrawal from Afghanistan has been a disaster which has put America to shame.
Donald Trump would have done what it takes; no questions asked. He did not care about how he appeared serving America. He was vilified, called names, made fun of and despised. That did not stop the man from doing his duty to the best of his abilities. He would have picked up the phone and torn apart Mullah Baradar – the to-be President of the Islamic Emirate of Afghanistan like he tore apart Turkish President Recep Tayyip Erdogan.
In 2019, President Donald Trump wrote Turkish President Recep Tayyip Erdogan an extraordinary letter warning him not to be "a tough guy" or "a fool" as his forces launched their attack on northern Syria. Trump continued, "Let's work out a good deal! You don't want to be responsible for slaughtering thousands of people, and I don't want to be responsible for destroying the Turkish economy — and I will." If Trump can say this to Erdogan – president of a NATO ally nation, one can only imagine how the man would have dealt with Talib monkeys and their leader.
Who can forget how Donald Trump publicly told North Korean dictator Kim Jong-un that his nuclear button was "much bigger" and "more powerful"? This came in response to Kim threatening the U.S. with a statement, suggesting his nuclear launch button was "always on (the) table". Trump also cautioned North Korea against threatening the United States. He said, "They will be met with fire and fury like the world has never seen. He has been very threatening … and as I said they will be met with fire, fury and frankly power, the likes of which this world has never seen before." In a address at the United Nations, Trump had also said, "when it comes to defend itself or its allies, we will have no choice but to totally destroy North Korea, Rocketman is on a suicide mission for himself and for his regime."
Donald Trump is not the guy to be messed with. 80-year-old Joe Biden, however, is precisely the man who extremist organisations want to strong-arm and flex their muscles against. If Donald Trump was the President of the United States today, the country would not have been reduced to an object of global ridicule.