China thinks that as the world fears the resurgence of the Taliban in Afghanistan, it can form a great alliance with the militant group and shore up its influence in the region. Beijing is probably guided by the realpolitik in the Middle East where Hamas, a terror organisation, runs Gaza. But what China doesn't understand is that Taliban is no Hamas. In fact, Taliban is just a group of brainless fighters firing their Kalashnikovs all over the place.
A comparison between Taliban and Hamas is very natural. Hamas is a terror organisation, which has been running Gaza since 2007. Taliban, a full-blown terrorist organisation, will now run a proper country called Afghanistan. Earlier, the Taliban had ruled Afghanistan from 1996 to 2001, and at that time, Afghanistan had descended into complete anarchy. Yet, there is a lot of difference between the two entities, and this is why forging an alliance with the Taliban may be a very imprudent decision on China's part.
To put it simply, Hamas is a political organisation first and terror outfit later. Taliban, on the other hand, is first and foremost a terror organisation without any substantial political character. In fact, Taliban doesn't understand statecraft, whereas Hamas understands how it works. Taliban is even more ignorant about soft power while Hamas has been using international propaganda to ramp up its soft power.
What did you witness when Taliban stormed into Kabul recently? Ads and posters depicting women got whitewashed. Worse still, Taliban issued an order to local religious leaders to provide them with a list of girls over 15 years of age and widows below the age of 45 years for "marriage" with its fighters.
Khatera, a 33-year old Afghan woman who was brutalized last year, said, "In the eyes of Taliban, women are not living, breathing human beings, but merely some meat and flesh to be battered." The thing is Taliban doesn't care how the world perceives it. If it wants to sanction rapes and assaults against women, carry out crane executions, murder homosexuals and torment minorities, it will do all that publicly without thinking much about global perceptions.
On the other hand, Hamas doesn't believe in publicising brutality as a symbol of authority. Take the recent Gaza fighting between Hamas and Israel for example. Hamas fired a barrage of rockets at Israel despite knowing that it can't win a war against the Jewish nation.
However, the purpose of the rocket attacks wasn't to defeat Israel. It was only meant to serve two purposes- firstly, showing that Hamas can target major Israeli cities and secondly, waging a tough propaganda battle against Israel.
Instead of resorting to barbarism, Hamas uses women and children as human shields against Israel's military responses. Thereafter, Hamas uses the images of dead children and civilians to get aid money from other parts of the world. It also tries to vilify the Israeli State and instigate antisemitism.
Whether Hamas succeeds or fails in its attempts is altogether a different matter but the main point of distinction between Hamas and Taliban is clear. Hamas understands how global politics works. It knows where to restrict itself and what goals to pursue. On the other hand, Taliban has only one goal; imposing Shariah law, which doesn't go down well with any sensible power across the world.
While Hamas has become the darling of the liberal world, Taliban is blatantly illiberal so much so that even a left-liberal icon like Malala Yousafzai feels compelled to show concern about Taliban's resurgence.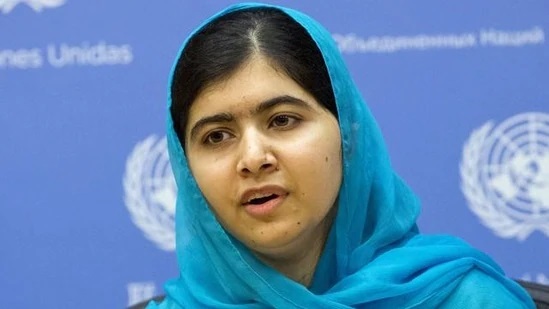 If China thinks it can align with Taliban, it is grossly mistaken. In order to form an alliance in international relations, the other party must have some sort of a political mind instead of purely being a terror organisation. Beijing will never be able to coordinate with Taliban because the outfit simply doesn't understand diplomacy. Even if China wants it to work in a particular direction, Taliban will neither understand nor will it comply with China's wishes.
At its best, a rogue regime like Beijing can use Taliban as a proxy organisation and doing that is also fraught with danger. Anyhow, forging a formal alliance with Taliban can never work and as the outfit wreaks havoc in Afghanistan, China will also be forced to take much of the blame if it continues to support the terror organisation.