In Rival, Penelope Douglas raises the bar high and punishes her characters so harshly that her readers feel the deep anger, blind rage and all-consuming love for Madoc and Fallon in this book. It's the perfect mix of grit and fear, and if there's one thing Penelope Douglas is great at, it's her sensual talent for making readers fall in love with her storytelling. Penelope Douglas makes her characters real, raw, and sets in motion a racing heart that drives the love-love-hate dynamic they hurl at each other. She knows how to describe characters so well that the reader falls in love with them.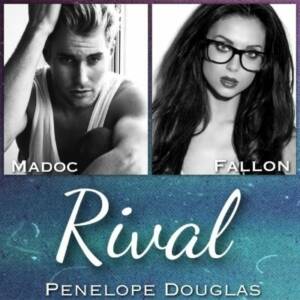 Also Read : 15 best Black heart quotes
What the story is about
Rival by Penelope Douglas is part of a series that falls between the first two books, so if you have read both I think this is a different couple, but it's not that it makes no sense if you don't know the other characters. It's a classic "love-hate-you, hate-love-you" scenario, and Penelope Douglas is a master at bullying you in a way that beats rivals.
Madoc is a dynamic hero and Fallon a strong heroine. The pace of the relationship between Madoc and Fallon is that they are stuck in a love story and falling in love as a couple.
Also Read: Behind the Beautiful Forevers by Katherine Boo Brief Summary
Some facts about the book Rival by Penelope Douglas
The book begins with Madoc and Fallon at the age of sixteen, but two. Fallon comes home from a holiday with old feelings from the past and recounts what happened two years ago, which is revealed throughout the book. It's a story that reveals another side of Madoc, a side he never let anyone but Fallon see. He is a typical 18-year-old cocky bad boy, who turns into a respected adult at the end of the book.
His best friend filmed an incriminating sex tape of Fallon's mother and forced her to sign divorce papers so she wouldn't have a house after the divorce. Madoc is Jared's good friend, and Fallon is his estranged, inflamed stepsister, who reconnects with him two years after the end of their relationship.
Also Read : What is a Promised Land and Why you should read this?