Eastern and Central Europe was always on the pre-heat mode. With Joe Biden's rise to power in the United States, the region has been turned into a blasting furnace. Tensions are running high between Russia and the European Union, especially between Moscow-supportive countries and those that are committed to the United States. Ukraine has been at loggerheads with Russia at the behest of Washington for quite some time now. Now, tensions are fast escalating between Belarus and Poland, to the extent that the supply chains across the region and into Europe could be witnessing major disruptions very soon.
However, rising tensions in Eastern and Central Europe seem to have a silver lining. It's not all that bad after all. As it turns out, a spike in tensions between Poland and Belarus hurts Chinese interests magnificently, to the extent that Chinese Communist Party (CCP)-controlled state media is beginning to break a sweat already. Here's what has happened.
Poland threatens to cut rail lines with Belarus:
Polish authorities have decided to suspend freight traffic with Belarus via Kuznitsa railway crossing point. On Friday, the Belarusian state border committee said in a statement, "The State Border Committee of the Republic of Belarus received a formal letter from the Polish side regarding its intention to suspend freight traffic in Kuznitsa railway crossing point from November 2." Meanwhile, Poland could stop all rail traffic between itself and Belarus soon, in light of rising diplomatic tensions between the two countries.
On November 12, Poland's internal affairs minister, Mariusz Kamiński said his country was ready to sever railway traffic with Belarus, which would deprive it of transit business. According to the Polish Economic Institute (PIE), a complete closure of the border with Belarus would result in decreasing export revenues by 1.6 billion euros. As per RailFreight.com, more than half of the cargo volume carried by Belarusian Railway was in transit between Europe and China last year.
CCP mouthpiece Global Times itself admitted, "The losses arising from closing Belarus' rail link on the Polish border would be massive for China-Europe freight trains, and alternative routes would be time-consuming." It is not very often that Chinese state media outlets sound an alarm over any given issue. That they are scared of the possibility of Poland closing railway traffic to and from Belarus shows how rising tensions in Eastern Europe has indeed given the CCP goosebumps.
How will China be impacted?
Xu Yuanyuan, manager of Shaanxi Further Strategy Supply Chain Management Co. was quoted as saying, "Most of the China-Europe rail cargo goes through Minsk. If we cannot get through via this route, other options including transiting via Lithuania and Ukraine would mean going the long way round, and they are not good choices."
Also read: The Belarus blunder – Biden is bringing a war to Europe that Europe can't win and Biden won't help them
According to Jakub Jakóbowski, who is a commentator on Eurasian connectivity, China's policy towards CEE and the post-Soviet space, Belarus's railway exports consist mostly of bulk goods, such as fertilizers, fuels, pitch and other commodities. According to Jakub, "The railway trade with China is much bigger in scale (than with Russia), and consists mostly of electronic and automotive parts and finished products. That means a potential blockade could partially disrupt important EU-China value chains."
The Polish-Belarus border is facilitating an increasing share of the Eurasian trade now. For the EU's main trade partners there, the rough estimate for 2020 is:

🇧🇾-🇪🇺 €1 bn – (9,3% of total trade)
🇷🇺-🇪🇺 €7,9 bn – (3,3%)
🇨🇳-🇪🇺 €24,3 bn – (4,3%) pic.twitter.com/nwMf3BeYmA

— Jakub Jakóbowski (@J_Jakobowski) November 18, 2021
The railway trade witch China is much bigger in scale, and consists mostly of electronic and automotive parts and finished products. That means a potential blockade could partially disrupt important EU-China value chains. (2020, in €) pic.twitter.com/s9ew1DwryR

— Jakub Jakóbowski (@J_Jakobowski) November 18, 2021
As tensions escalate between Belarus and Poland, and Belarusian President Alexander unleashes refugees and migrants on the European Union, China is one country which despite being far from the line of fire, will feel tremendous pain. This is because much of China's trade with Europe depends on stable relations between Belarus and Poland.
Poland is an angry nation:
If Poland has said it is ready to stop railway traffic between itself and Belarus, rest assured, it will do so soon. With 2,50,000 active soldiers and 50,000 reserve forces, Poland has only recently vowed to build the largest army in the European Union. Under a proposed defence bill, Poland's armed forces will also be given powers to purchase weapons from either the US or any European partner.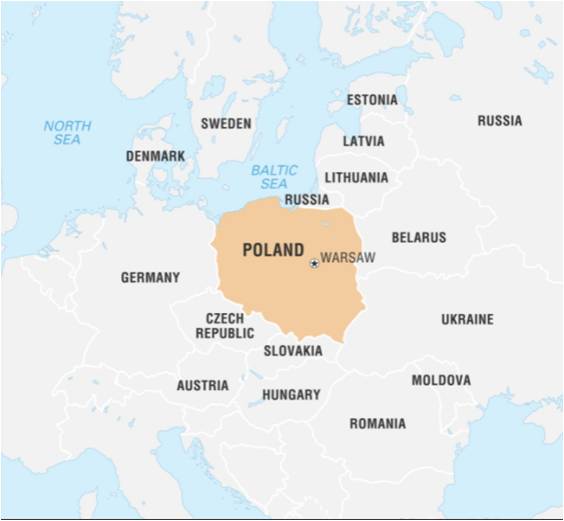 Poland's geopolitical location is such that fortifying the country's borders with Belarus and Russia has become a cogent necessity for Warsaw. Tensions with Belarus have been running hot as of late, which Poland has accused of pushing Middle Eastern and African migrants to seek entry into the EU through Poland.
Also read: Belarus could soon be a part of Russia and there is a whole history behind it
With tensions rising in Eastern Europe, China's Belt and Road Initiative (BRI) projects in the region have come to stand in jeopardy.  China's trade with Central and Eastern European countries logged an average annual growth rate of 8% in 2020, which is twice the growth of its trade with Europe as a whole. China's total trade volume with CEE countries reached $103.45 billion in 2020, crossing the 100-billion-dollar mark for the first time.
However, much of this trade depends on Belarus and Poland, and if Poland decides to cease all border openings with Belarus, China will end up losing its trade volume and influence within Europe. Beijing, therefore, is all set to suffer as the biggest casualty of rising tensions in Central and Eastern Europe.