"Economic suicide" – This is what the former Prime Minister of Japan, Shinzo Abe, had to say in response to China's brazen intimidation of Taiwan.
On Wednesday, the firebrand Japanese leader minced no words while issuing an explosive threat of war to Xi Jinping and the Communist Party of China. He castigated the Chinese President by taking his name, called him a mere "Secretary" and not President, and warned him of serious economic consequences should the paranoid leader ever think of endangering Taiwan's sovereignty.
This happened on Wednesday. Abe was addressing an audience in Taiwan via a video link. And it was then when the former Prime Minister and the father of Japan's hawkish China policy began reading his thunderous speech.
Leaving no room for ambiguity and without betraying the emotions of millions of Japanese, Abe told Jinping that "Peace is the only option" for China. He said, "A military adventure would be the path to economic suicide. We must keep reiterating that peaceful ties between China and Taiwan are the only option."
And then there was no stopping Shinzo Abe, nothing to stop him from making Jinping shiver. He roared, "The emergency in Taiwan is the emergency in Japan. It is also the emergency in the Japan-U.S. alliance. Beijing, especially Chairman Xi Jinping, there must be no misunderstanding about this."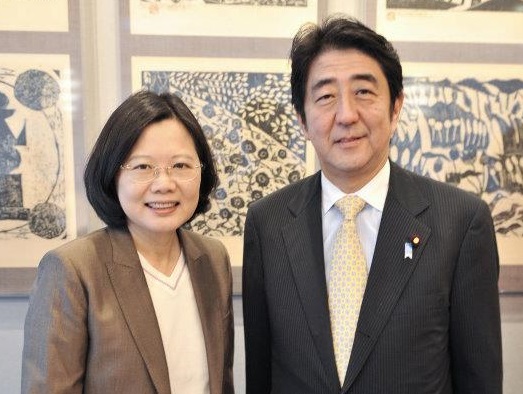 Only Xi Jinping would have hoped it to end here. But Abe was in no mood to let Jinping heave a sigh of relief. He progressed on to warn China of severe economic consequences if Beijing goes ahead with its Taiwan unification ambitions.
Abe made it clear that Japanese missiles and bombers will make it a point to pay an explosive visit to mainland China; a visit that will surely reopen the old wounds of China from the World War 2 era. But if Abe's warning to decimate China is any indication, the worst in Sino-Japanese relations is yet to see the light of the day.
Shinzo Abe is now out of public office, and his loathing of the Chinese secretary is not bound by any official restriction. He can say whatever he wants and whatever he feels. And Japanese government tends to follow his words quite religiously.
All in all, what Abe says today, becomes Japan's official policy the other day. If the trend continues, the world may even witness the Japanese and Taiwanese officials hammering out a military alliance anytime soon.
While leading his nation from 2012 to 2020, Abe ensured Taiwan's sovereignty is tightly linked to Japan's own national security. He laid the groundwork for the world's staunchest anti-China alliance, which is the Quad, immediately after assuming the PM office in 2012 and worked upon red-inking the outdated pacifist constitution all these years.
He left office last year citing his poor health, but he knew a lot was yet to be done in the Japan-Taiwan relations. So, immediately after leaving office, he started strengthening the bilateral relations at an unofficial level.
Don't be mistaken, Xi Jinping has his lustful eyes set on Japan's Senkaku islands along with the democratic island nation of Taiwan. Japan believes that China will highly likely attempt to annex the Senkaku islands once Taiwan is fallen. So, Japan has already started militarizing its island territories close to China. Japan is preparing for a war over Taiwan. It is bidding adieu to its pacifist constitution. And Abe has now declared that China will be the first and the only casualty in any event of military aggression between China and Taiwan