What exactly is geopolitics? When countries engage in international politics to advance their own economic, security, and diplomatic interests! However, the United States of America does not consider itself just a player in this arena, but it wishes to control the game altogether.
The current Biden administration believes its allies around the world should blindly follow what the US preaches! But sorry! Nobody is going to take your diktats lying down! That's what Japan has now made clear to the US administration.
In what comes as a major embarrassment for the Biden administration, Japan has now said that it will not abandon the Sakhalin-2 project that it is jointly developing with Russia. Japanese companies Mitsui and Mitsubishi control 12.5% and 10% interest in the Sakhalin-2 project, respectively.
The project includes the development of the Piltun-Astokhskoye oil field and the Lunskoye natural gas field offshore Sakhalin Island in the Okhotsk Sea, and associated infrastructure onshore.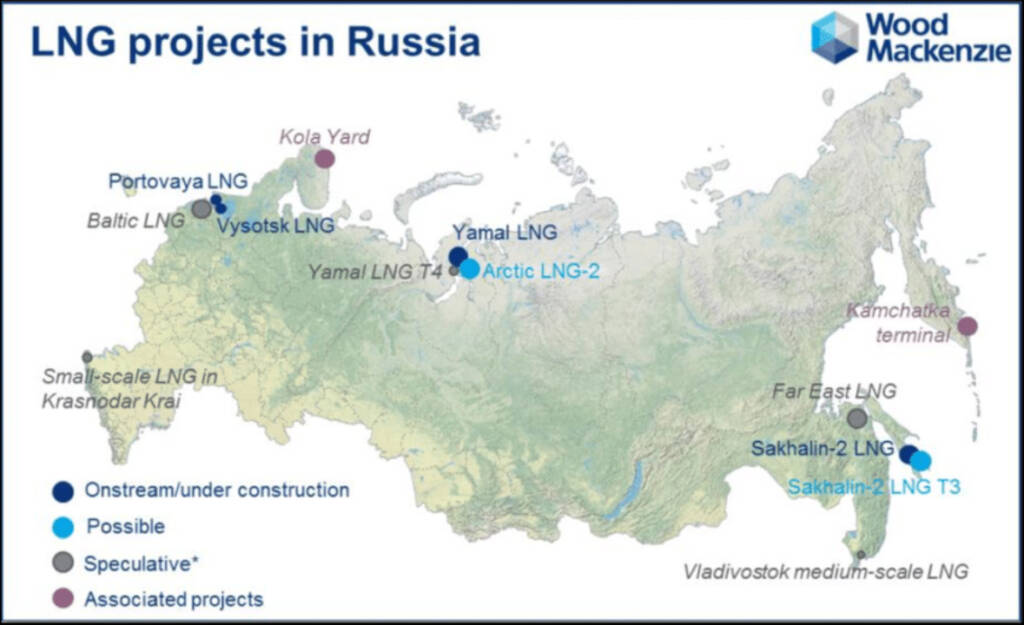 For a gas-starved nation like Japan, stabilizing its energy supply chains is the topmost concern. Due to Biden's anti-Russia rally after the war broke out in Ukraine, Japan was forced to take some harsh steps against Russia.
This ended up ruining the ongoing peace efforts between Russia and Japan over the Kuril Islands dispute. Not only did Russia scrap the peace talks with Japan but also attempted to destabilize Japan's security environment by launching military drills off Japan's shores.
But Japan understands that debilitating its ties with Russia comes at a cost! And it could take a heavy toll upon Japan's energy security. For Japan to reduce its dependency on gas imports from the Middle East, the Sakhalin -2 gas project holds extreme importance.
Nikkei Asia reported that whereas shipments can take more than two weeks from Qatar and three weeks from the U.S. to reach East Asia, LNG carriers from Sakhalin can arrive in days.
The report said, "LNG is Japan's biggest import from Russia. Sakhalin-2 can produce about 10 million tons of LNG per year, equivalent to more than 10% of Japan's annual imports." So, the Sakhalin-2 project is, indeed, of great importance to Tokyo.
And at a time, when Europe itself is dragging its feet on the question of its gas imports from Russia, Japan has also decided to prioritize its own interests ahead of Biden's warmongering.
On the question of Japan's continued involvement in the Sakhalin-2 project, Japanese Prime Minister Fumio Kishida said, "It is an extremely important project in terms of our energy security. Our plan is not to withdraw." He also said that the project was helping to provide "long-term, inexpensive and stable LNG supplies" to Japan.
And then, there are some security concerns for Japan as well. For instance, some senior politicians in the Japanese ruling Liberal Democratic Party have warned Tokyo that Japan's exit from the crucial project could pave the way for the Chinese to usurp the gas reserves.
Hiroshige Seko, the party's upper house secretary-general and a longtime minister for economy, trade and industry, said, "If we leave now, there are countries like China who desperately want liquified natural gas. Those countries will take the gas for cheap. We need to be pragmatic."
Yes, Japan is right in acknowledging the security and energy predicaments it faces in the backdrop of its frayed ties with Russia. Japan, by refusing to abandon the Sakhalin-2 project with Russia, has sent out a clear and loud message to Washington DC–Japan won't take the US bullying lying down, and it will not deviate from its topmost foreign policy of countering the China challenge in the Indo-Pacific region.