You thought oil prices were cooling down?
You thought the worst was behind you? You thought the oil supply was stabilizing?
Well, you were wrong, but it isn't your fault really. You were lied to.
You were lied to by the Biden administration and its lackeys. Europe was also made a victim of the White House's lies. Guess what? Vladimir Putin has just pulled an ace from under his sleeve, and one move by him has once again wreaked havoc in oil markets around the world. Just when America and Europe thought they could somehow survive the oil price hike caused by the war in Ukraine, Vladimir Putin struck them.
Have you heard of Libya?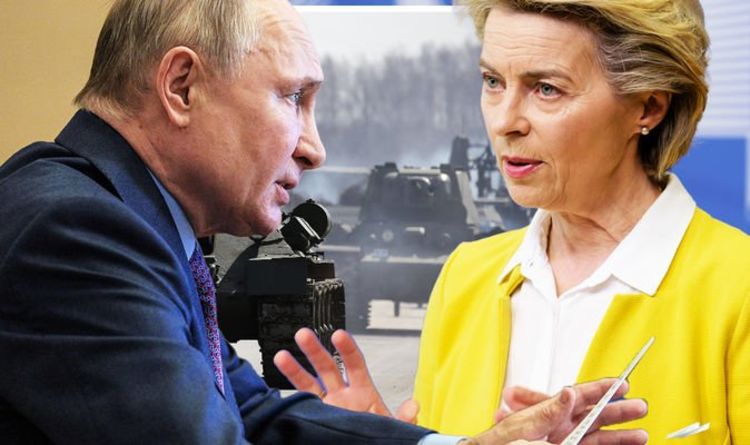 Of course, you have. It's a North African country torn by war. Two factions are fighting in Libya – the LNA and the GNA. The Libyan National Army is led by General Khalifa Haftar and is supported by Russia, UAE, Egypt, Saudi Arabia, and others. The Government of National Accord is supported by the likes of Turkey and the United States.
It is in Libya that Russia has pulled a fast one over the West.
Libya's Unexpected Oil Crisis
Oil prices rose on Monday by 1 percent, with Brent crude topping $113 a barrel. Adding to supply pressures from sanctions on Russia, Libya's National Oil Corp on Monday warned that "a painful wave of closures" had begun hitting its facilities and declared force majeure at Al-Sharara oilfield and other sites.
What is causing these closures, you might ask?
The answer is simple – Russia.
It is being reported that pro-Haftar forces and tribals in Libya shut down the county's largest oil field. The Al-Sharara oil field produces around 450,000 barrels a day. Libya's daily oil output has now plummeted to 800 million barrels a day, down from 1.2 billion barrels.
Separately, Khalifa Haftar's supporters and his forces also shut down the al-Feel oil field and the Zueitina terminal on the Gulf of Sirte. The closure of the terminal forced the Libyan National Oil Corp. to stop production in the fields of Abuatufol, al-Intisar, al-Nakhla, and Nafura. Interestingly, the area where such closures have taken place is controlled entirely by Haftar's forces.
America and Europe Must Brace for Impact
Libya is a major producer of oil. America and its allies, including those in Europe have been looking to cut down on their dependence on Russian energy. That the United States actually ramped up its oil imports from Russia towards the end of March at an unprecedented scale is a separate matter altogether.
Read more: The United Shame of America – US sneakily ramps up the import of Russian oil after sanctioning it
Essentially, shutting down oil fields in Libya at a time when the world is in dire need of an increased oil supply has come as a rude shock for the West. There is already a lack of alternatives to Russian oil, and Libya cutting down on its daily output will have rather painful ramifications for oil prices and overall energy supplies around the world.
Spain and Italy are considered top buyers of Libyan oil. Therefore, Russian President Vladimir Putin is using his influence over General Haftar in Libya to create further shocks in oil supplies, that could potentially jeopardize European energy security. Putin is basically strongarming the United States and Europe to not take any hasty decisions against Russia's energy exports. If they do, they must be prepared to deal with unexpected scenarios created by Vladimir Putin in different parts of the world.