MMG, China's state-owned copper producer is under tremendous pressure to reach an agreement by the end of the month to keep the supplies pouring from Las Bambas, a Peruvian mine that is low on production amidst the growing environmental concerns and nationwide protests. The mine acts to be Beijing's main source of copper.
Peru's new left-wing government, led by President Pedro Castillo, has been fast to extend a welcoming hand to China.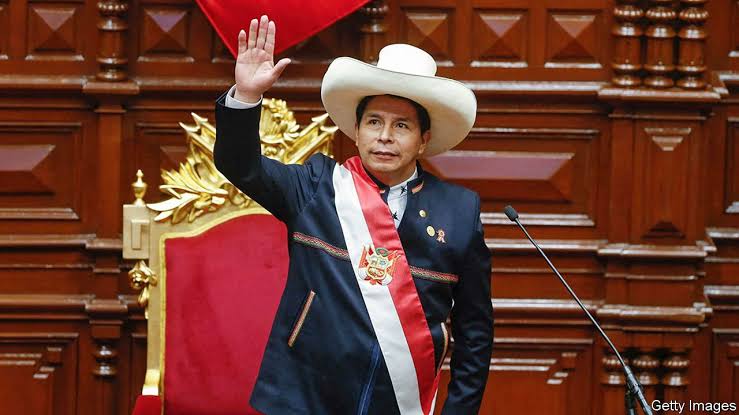 As a result, Peru has become CCP's most important commercial partner and the biggest buyer of its copper, which is a key source of tax revenue.
His preferences, however, are not well received by common Peruvians. It seems that people are reluctant toward Chinese propensities, as seen during the recent protests against the Castillo-led government.
Ongoing Protests against Castillo
Peru is experiencing significant inflation, and its President's popularity is at an all-time low. Castillo, a left-wing leader, has been in power since July 2021 when he won by a narrow majority. However, according to recent polls, his approval rating has slipped to around 25%.
Pedro Castillo won after campaigning on the promise to boost taxes on companies in the country's powerful mining sector. However, things did not go well for him post that. The rising cost of fuel and fertilizer made a massive number of people gather on roads in Peru's rural hinterland.
Instead of trying to calm things down, Castillo added fuel to the fire by accusing the protest leaders of being "malicious and paid".
The protests became violent and bloody. Lima, the capital that has a population of about ten million became the hotbed of unrest. The city was placed under a heavy lockdown.
Now, Peru's mining industry has been dominated by Chinese investments. When Castillo won, he was expected to steer the country away from Chinese investments. But, guess what? Castillo averted his predicament.
He became a China dove. Castillo's officials met with the Chinese ambassador and Chinese mining businessmen, shortly after he assumed the office. The officials discussed ways to deepen the previous free trade pact, that was inked in 2009.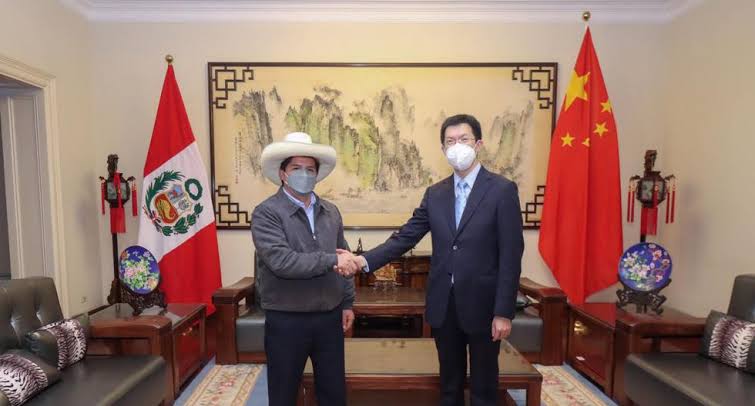 Read More: Whoever wins in the Peruvian election, the biggest loser is going to be Jinping
Las Bambas and Anti-China Sentiment
The MMG purchased Las Bambas from the Swiss trading corporation Glencore for $7 billion in 2014 with the help of two other Chinese state businesses. It subsequently invested $3 billion more in the project.
Being the second-largest copper producer, when La Bambas was operational, the mine produced 2% of global copper production. However, for the first time in 2021, MMG Ltd. had to halt operations at its Las Bambas copper mine due to a road blockade by residents and commuters near the site.
Locals have been preventing the mine from operating properly since the Chinese businesses began their operations at the mine in 2016. Moreover, MMG's use of unpaved mountain roads to transport copper has sparked outrage amongst villagers.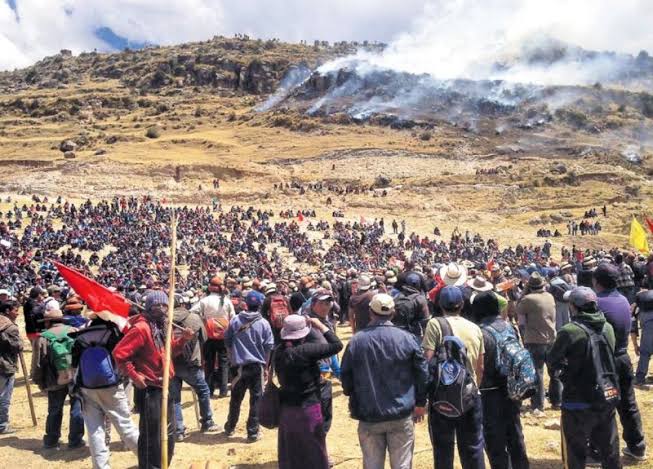 Passing trucks, according to residents of villages, cause dust, that has poisoned many people and even the farm animals. It has destroyed crops, polluted streams, caused structural damage to their homes, and prevented children from playing outside.
The administration may say that the protests are unrelated to China, but the reality is that Chinese investments and businesses are not well received in the country. Peruvians despise the Communist Party of China (CCP) and are vehement about not allowing the Chinese government to exploit them. This is demonstrated by the ongoing protests.