The Bundesbank has warned the German Chancellor Olaf Scholz that an embargo on Russian gas imports might push Germany into a state of recession.
According to Germany's central bank, an immediate EU ban on Russian gas would cost the country €165 billion (£138 billion) this year. The German economy would enter into one of its worst post-financial-crisis recessions, with the overall GDP shrinking by 2%.
Robert Habeck, the country's economy minister, has too warned its citizens to be prepared for the worst-case scenario, i.e. "mass unemployment and destitution".
The European Union has already banned Russian coal and is contemplating an oil embargo. However, plans for a gas boycott have stalled, owing in part to Germany's concerns that a recession on its soil might have disastrous knock-on repercussions across the EU as Germany is one the strongest pillar of the EU's economic shelter.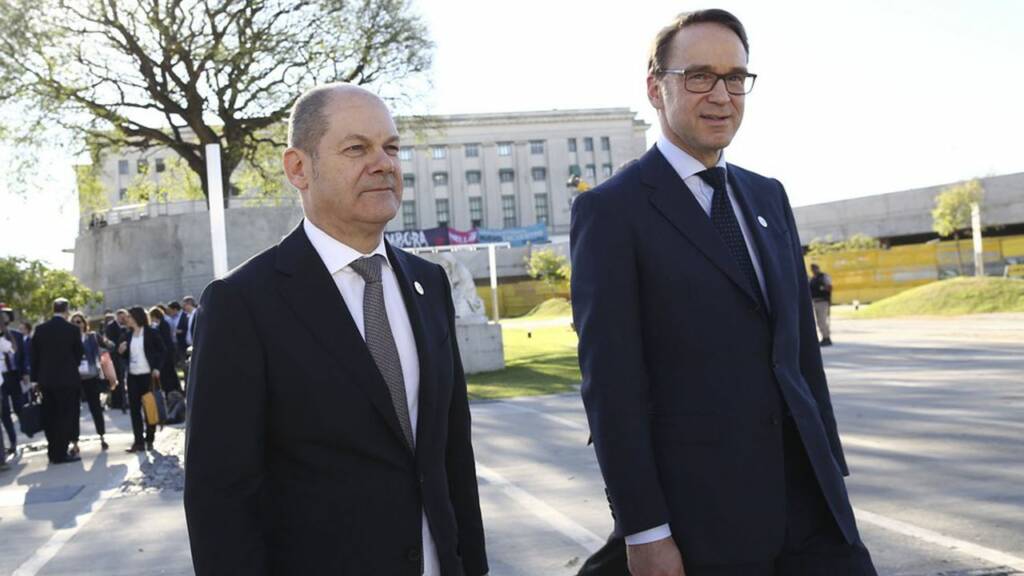 Germany hangs and the EU is silent
When the war broke out, Germany, like the rest of Europe, allied with the Americans. In retaliation to Putin's actions, Germany halted its own profitable Nord Stream 2 pipeline. But, Olaf had no idea how much worse things could go for Germany.
Before the war, Russian natural gas accounted for 55 % of Germany's gas needs, with nearly a third of that used for industrial purposes such as steel and chemicals. Energy costs had been rising for months before Russia invaded Ukraine, but the war has exacerbated a supply shortage in Europe, pushing prices even higher. Germany, Russia's largest energy buyer in Europe, is particularly concerned about this.
Germany also faces the possibility that if the EU's pressure deepens, Russia would respond against western sanctions by cutting off gas supplies to Europe unilaterally. In any case, Berlin is facing a scenario that was unimaginable only a few weeks ago: a gas supply shock that would force it to ration energy to industry and potentially force the closure of some of the country's largest industries.
On the other hand, the EU appears to be utterly unaware of the situation. They haven't said anything about Germany or the European economy. They do, however, have a problem with Germany's objections to sanctions.
Late in the game, Olaf!
Considering the recent actions, Olaf appears to have grasped that the EU's efforts are ultimately shooting itself in the foot. The German government has begun to oppose the European Union's gas embargo against Russia.
Whereas, in a historic declaration in the lower house of the German Parliament, Olaf Scholz began shredding Germany's security dependence on the US. A fund of €100 billion was established in an attempt to increase German military firepower.
Read More: With a massive increase in its defense budget, Germany begins the end of NATO
Germany has begun delaying military aid to Ukraine, which has sparked outrage in the EU and been criticized by major news outlets. The truth is Germany is playing it safe so it does not elicit any economic retaliation from Russia. Moreover, German politicians now openly recognize that the EU requires Russia to defend its citizens against China or the United States.
This warning from the German central bank is one of the reasons why the German Chancellor has decided to take a step back and fight the EU without armaments.
With the worry that a sudden gas cut-off would paralyze huge portions of German industry and a lack of discernment on the part of Germans, Olaf Scholz and his cabinet, through various steps, have begun to prioritize German interests and have insisted on avoiding Russian retaliation.
Watch –