An explosion in Pakistan yesterday shook the iron-clad brotherly relations between Beijing and Islamabad to the core. An explosion ripped through a van on a university campus in southern Pakistan that saw four people getting killed, including three Chinese.
BLA RESISTANCE
This attack was carried out by a militant outfit called the "Baloch Liberation Army" or the BLA. Balochistan, which is Pakistan's biggest province by size, is a separate nation occupied by the Pakistani military. For BLA, it views Chinese engagement in the region, including its infrastructural projects under the BRI program, as a violation of Balochistan's territorial integrity and sovereignty by the Chinese regime. So, kicking Pakistan and its puppet-master China out of Balochistan is what BLA stands for.
You see, BLA is a constant pain in the neck for Pakistan as well as the Chinese regime, who direly want to see China-Pakistan Economic Corridor come to fruition. BLA sporadically kills Chinese engineers, slaughters Pakistani men guarding them, and carries out bomb attacks to scare the Chinese laborers involved in Chinese projects off.
Last July, BLA carried out a bus explosion that resulted in the killing of nine Chinese nationals. Two weeks after this explosion, another similar incident had taken place in Karachi where a Chinese national was brutally shot in broad daylight by unknown attackers.
Now, for BLA to take on the mighty Pakistani military on its own isn't a viable task. There must be some external anti-China powers and factors behind this rampant crusade against Chinese projects and the Pakistani military in the region.
Islamabad has always alleged that India and Afghanistan provide funds and armaments to BLA to fight off Pakistanis and the Chinese to spoil BRI's development in Pakistan. It's not unusual for Pakistan to blame India for any such attack carried out by BLA on Chinese interests in the country. However, some unidentified Pakistani officials, quoted by Nikkei Asia suggest, that might not be the case as India stays away from funding terror activities on foreign soil.
Read more: Iran threatens action against Pakistan-based terror groups
THE IRAN ANGLE
In February, when BLA waged attacks on two military posts that resulted in killing around 200 Pakistani troopers, it was revealed that the militant outfit could have taken assistance from Iran. A provincial government officer in Balochistan, who requested anonymity, had then said that the authority has "preliminary information that Iranian soil was used in this attack and the government is probing this angle." He also said that Pakistan was not ready to raise the issue with Iranian authorities.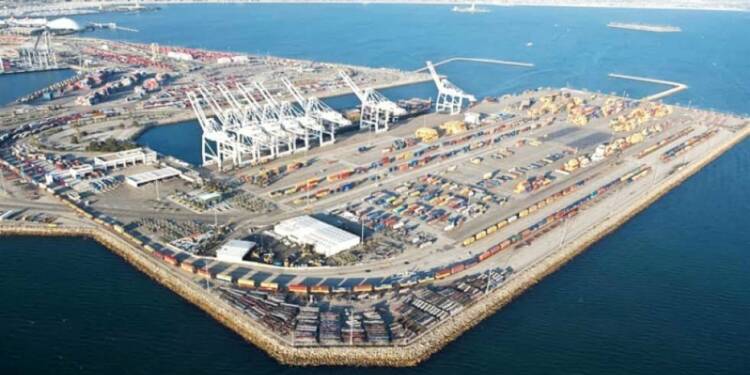 So, there is a great possibility that BLA is aided by the Iranian regime to undermine Chinese projects in Pakistan. But the question is why would Iran do that? After all, Iran and China are strategic partners and they see eye to eye on almost all the issues of global importance. Well, there could be two legit reasons for this Iran-backed anti-China campaign in Pakistan.
Iran is concerned that CPEC's completion would deal a huge blow to Iran's economy and its trading ability with the world. CPEC will bolster Pakistan's Gwadar port against Iran's Chabahar, and thus, Iran's ambitions of dominating the trade between major Asian powers through developing itself as a trading hub would fall to pieces. So, it's normal for an ambitious Iran to derail the developmental process of the Chinese BRI in Pakistan to shore up Iran's strategic value for China and Iran's dreams of becoming a regional trading powerhouse.
It's only because of unprecedented security challenges in Pakistan that China is now seeking to develop a parallel China-Afghanistan-Iran corridor under BRI to reach the geopolitically tumultuous waters of the Arabian Sea. So, it's in Iran's interests to keep the security environment in Pakistan utterly unstable and lethal for Chinese interests. So, the next time you see Chinese nationals and engineers getting thrashed left, right, and center by the BLA fighters, feel free to assume Iran's covert involvement in the onslaught.