Australia is going to have its federal elections due next month. In the opinion poll held by TAB, the Labor party is likely to win the Federal election. However, media allegations have recently surfaced claiming that China could play a significant role in Australia's Labor Party's election win. In February this year, Reuters reported that efforts were made by the Chinese spies to fund candidates for Australia's center-left Labor opposition party in an upcoming federal election though the plot was foiled by the national security agency. Also, China has been using its platform 'WeChat' to meddle in the elections.
Wicked China
Nonetheless, this is not the first time China has done something so wicked. In fact, Beijing followed the same playbook during the 2017 elections. Many media stories arose at the time, alleging Chinese meddling in the federal elections.
The former Prime Minister Malcolm Turnbull told parliament in 2017, "Media reports have suggested that the Chinese Communist Party has been working to covertly interfere with our media, our universities, and even the decisions of elected representatives right here in this building".
The question is why is China interfering in the elections in Australia? The reason is obvious: China wants to install a pro-China government in Australia in order to strengthen its clout over the region.
Read more: One post by Scott Morrison has rattled China and now WeChat has blocked Morrison's message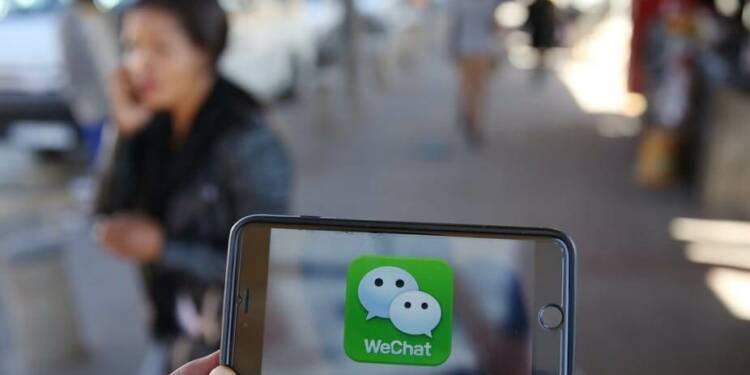 'WeChat' could be used as a weapon
But how is China fulfilling its objectives?
1. China is funding the  Labor Party candidates in Australia
2. The extensive use of the Chinese social media site 'WeChat'  is being made to influence Australians, particularly Chinese-Australians.
'WeChat,' the most commonly used social media platform is owned and operated by a Chinese corporation. Others, such as Facebook and WhatsApp, are banned in China. connecting the dots, for the  1.2 million Chinese people living in Australia, 'WeChat' is a significant medium for them to communicate with their people back in China. Nonetheless, non-Mandarin speakers in Australia make extensive use of the platform as well.
According to figures provided by Bastion S&GO, a Melbourne market company, Australia now has a total of about three million WeChat users, of which as many as 38 percent are non-native speakers of Mandarin or Cantonese.
Therefore, For Australian politicians, WeChat has become an increasingly essential campaign tool for connecting with the Chinese clique. Candidates used official accounts, which are similar to official pages on Facebook and allow public figures or businesses to connect with its users, distribute videos and articles tailored for the app, as well as hold live question and answer sessions in chat groups, during the last federal election.
As a matter of fact, China earlier blocked Scott Morrison's 'We chat' account when he took a hard hit on CCP. China blocked the account on the charges of Scott Morrison spreading misinformation regarding the Chinese regime.
Now, because China is a strong backer of the Australian Labor Party, it may opportunistically use the platform to sway nearly 40% of the Australian populace in favor of the Labor Party. As a result, Scott Morrison must pay close attention in order to outlaw 'WeChat' so that China could end up helpless to influence the upcoming federal elections, paving way for a free and fair election.