Sweden and the EU are having a verbal spat.
But why?
Remember the weaponry Sweden gave to Ukraine as a part of the EU's efforts? Now, Sweden is demanding compensation from the EU for the military equipment it has provided to Ukraine amid the war with Russia.
Sweden has made it abundantly clear that the weaponry and military help given to Ukraine were not mere donations. Sweden has urged that the EU should compensate for the equipment as soon as possible.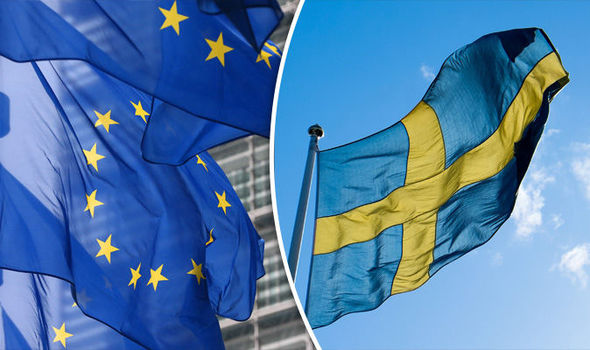 The Unpaid Military Aid
Sweden, according to the reports, had approved the shipping of various military supplies to Ukraine over the last two months. The nation had approved the supply of 135,000 field rations, 5,000 helmets, and 5,000 pieces of body armor, as well as 5,000 shoulder-mounted Pansarskott, and 86 anti-tank grenade launchers at the end of February, and the transfer of 5,000 more anti-tank weaponry and demining kits at the end of March.
The anticipated costs for the two lots were 413 million crowns ($43.5 million) and 205 million crowns ($21.7 million), respectively.
The Swedish government is now demanding reimbursement from the European Union for its deliveries, asking for 95 million kroner ($10 million) for the 5,000 helmet batch.
Sweden had been compensated for its 'donations' by the European Union. However, this is insufficient to fully recover the actual amount of defense equipment. The defense production companies are unlikely to get compensated with this level of reimbursement from the EU, and backing Kyiv would almost certainly come at a cost to the country.
Sweden avoiding Putin's Wrath
Finland, more than Sweden, is eager to join NATO. Both countries submitted their NATO applications around the same time, but Sweden is concerned that it will suffer Russian fury as a result of its activities. Finland believes it can become a NATO launchpad in the hopes of receiving assistance from the transatlantic alliance. Sweden on the other hand believes it will be detrimental to them.
As a result, Sweden is reportedly backing off on joining the transatlantic alliance because it does not want to be caught up in NATO's games with Russia. This has irritated the European Union.
When other countries provided missile systems, drones, and other military hardware, Sweden, like a sigma, only provided 135,000 field rations, 5,000 helmets, 5,000 body shields, and 5,000 anti-tank weaponry. It is even demanding funds from the European Union for this.
Read More: Finland's "playing with fire" leaves Sweden scared for its life
Hence, Sweden has started a verbal spat with the European Union. Earlier, there was an internal fight between the EU and Sweden regarding NATO membership. The disagreement is now coming to light, with Sweden publicly lashing out at the EU on its radio station for withholding financing for its so-called military equipment,' which is significantly less expensive than those of other EU members.
Watch –