Russia's invasion of Ukraine was always threatening to widen the Russia-West conflict with Putin pushing through his campaign to neutralize threats against Moscow and the West continuing its relentless propaganda against Putin.
Finland eager; Sweden reluctant
Now, NATO seems to be expanding itself. Reports say that Finland and Sweden will apply to join NATO. However, while Finland seems eager to do so, Sweden is somewhat reticent.
Finnish politicians started a national debate in December and January last year, on how to improve the country's security. So, Finland is likely to see a cross-party agreement on joining NATO.
On the other hand, Sweden's center-left government is deeply divided on the issue. Initially, Sweden was trying to avoid the question of avoiding the question of joining NATO. However, Finland started taking it up enthusiastically and started asserting that it will join NATO, no matter what.
So, why are Finland and Sweden moving in opposite directions? And why Finland's decision to join NATO could be a big disaster?
Read more: NATO with Kosovo, China with Serbia and a mini world war in the making

Finland 'playing with fire'
Finland has a long border with Russia, which explains its desperation to join NATO. However, it really amounts to playing with fire.
Why? Well, we saw how the Ukraine issue panned out. Ukraine was made into a launchpad against Russia by the US-led NATO despite Moscow's apprehensions and protests against the eastward expansion of NATO.
Ultimately, Russia ran out of patience and invaded Ukraine. Today, Ukraine's very existence is under a severe threat. Now, Finland could become a launchpad for NATO just like Ukraine had become a launchpad against Russia.
Finland thinks that it can manage to become a NATO launchpad, in the hope that the transatlantic alliance will come to its rescue. Yet, we have seen what happened in Ukraine's case. Ukraine desperately called for help upon being invaded by Russian forces, but NATO became a divided lot. The myth that NATO will come to save you got shattered. Yes, Ukraine wasn't a NATO country but still, the silent reaction that followed made it clear that NATO countries aren't on the same page.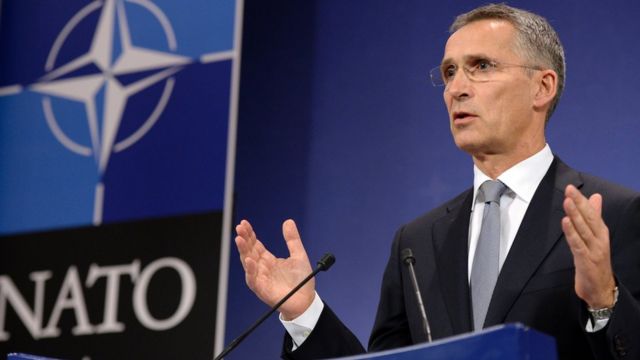 Why is Sweden afraid?
But why is Sweden scared for its life? Well, Sweden understands that joining NATO is effectively flirting with danger.
Read more: Zero tolerance for Chinese aggression: Sweden has been locking horns with China like no other European nation
Sweden understands that if Finland joins NATO, Russia will be angered. And if Russia reacts the way it reacted in the case of Ukraine, then there will be a major escalation or even a war at hand. Remember, Russia has warned of nuclear, hypersonic deployment if Sweden and Finland join NATO.
Yes, Finland would have become a NATO member but again all the NATO members may not be on the same page. Ultimately, the likes of the US, the UK, and Germany will start saying that deployment of troops and arrangement of logistics on the Russia-Finland border will be a problem. So, Finland will be left in the lurch just like Ukraine. On the other hand, countries like Sweden and Norway will be asked to defend their regional partner.
Sweden doesn't want to get trapped in NATO's games with Russia and therefore it is dragging its feet on the issue of joining the transatlantic alliance. This is a major setback for NATO which is already battling a loss of reputation following the brutal Ukraine invasion.