A new battleground appears to be forming just near the border of Ukraine and Russia's. Since the United Kingdom (and NATO) is currently sending weapons and arming Kosovo's Albanians with Javelin and NLAW anti-tank missile systems, the conflict between Kosovo and Serbia could worsen. According to sources, 50 units have already been transferred, with another 20 on the way. Training is being provided to the Kosovo fighters on the use of these systems.
Serbia-Kosovo history
Serbia and Kosovo have had a long history of war dating back to the 1990s. Serbia used to be a part of Yugoslavia, and Kosovo was a province of Serbia. Kosovo, formerly a center of Serbian culture, had evolved into an Albanian Muslim-majority territory, resulting in ethnic tensions between Albanians and Serbs. In the mid-1990s, the Kosovo Liberation Army (KLA) was formed. In 1996, it began a series of coordinated attacks against Serbian police stations.
The KLA began pursuing Kosovo's independence from Serbia soon after. Since then, NATO, particularly the United States and the United Kingdom, has aided the KLA in achieving independence from Serbia.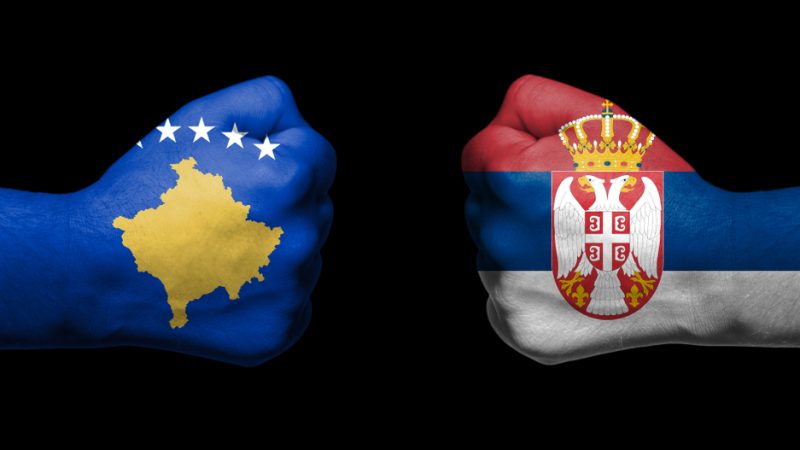 West is setting the stage for next world war
In a recent move, after sending weaponry and emboldening a militaristic Ukraine, Britain has begun arming Kosovo's Albanians. They received 50 Javelin anti-tank guided missile complexes as well as NLAW anti-tank guided missiles from the United Kingdom. Additionally, Kosovo fighters will be trained in the use of these systems. The supply of these weapons was stated to be in accordance with a deal struck between British Prime Minister Boris Johnson and Kosovar Prime Minister Albin Kurti in late February.
In addition to the United Kingdom, the United States is involved in defense cooperation with Kosovo. Joint military exercises between the two countries are common. The Pentagon said on March 31 that US Special Operations Group personnel and Kosovo security forces were "engaging in training activities in Pristina."
This development has been seen to counter the recent arming of Serbia with the Chinese military equipment. Six Chinese Air Force Y-20 cargo aircraft recently landed at Belgrade's commercial airport, delivering HQ-22 surface-to-air missile systems to the Serbian military.
Read More – A full blown Serbia-Kosovo War is well on its way
In an interview with RTV Pink, Serbian Interior Minister Aleksandar Vulin denounced the British government's sale of armaments to Kosovo as an aggressive step toward Belgrade.
He said, "I think the UK supplying arms to the Kosovar Albanians is an unfriendly move because you cannot arm terrorists and hope for peace. I am very concerned."
Nonetheless, it is evident that continuing military assistance to Kosovo is a step toward preparing for the next battle, similar to what has occurred in the recent Ukraine-Russia conflict. Because the West continued to provide military aid to Ukraine at the start of the conflict, the crisis eventually escalated into a full-fledged war. And now that the West/NATO is arming Kosovo's Albanians, the battleground for a mini-world war appears to be set.
Read also – EU kept ignoring Serbia for a decade, and now it has turned into a powder keg for the bloc
Watch –