We are now more than two months into the Russia-Ukraine war, and still, we don't have a clear answer to the question that who is emerging as the winner. For Russia, this itself is a big setback that it couldn't stage a blitzkrieg to tear through Ukrainian defences and conquer the country.
However, that doesn't mean that Ukraine is in a comfortable position. Ukraine's biggest backer USA is increasingly failing to assist its battling ally in Eastern Europe due to Russia's successful 3B strategy.
What is Russia's 3B strategy?
In Russia's 3B strategy, the first B stands for 'Blockade', the second for 'Bombardment' and the third for 'Boots' on the ground. US military experts suggest that Russia so far has successfully executed this strategy that has seriously hampered Ukraine's fighting ability in the eastern part of the country.
Cdr Benjamin "BJ" Armstrong, a US naval officer, recalls that the Russians had applied the same strategy while annexing Crimea back in 2014. First of all, Russia encircled and blocked Ukraine's access to Sevastopol port. Then, Russia bombarded the Ukrainian defence forces, and then it landed its boots in Crimea. Armstrong believes that Russia has again demonstrated a similar strategy in the 2022 war.
In February this year, Russia again used Sevastopol port as a launchpad to unleash its deadly missiles and corvettes on Ukraine to bombard its defences. Then, it created a blockade of Ukraine by closing the Kerch Strait, which connects the smaller Sea of Azov to the Black Sea and established complete control of the Sea of Azov. And lastly, it landed its boots in Ukraine to usurp the vast swathes of the country.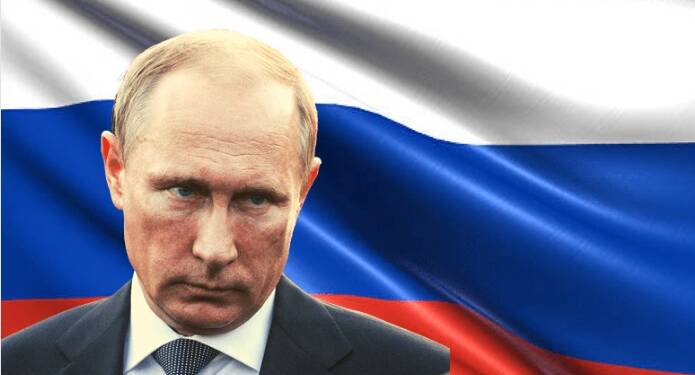 US military experts see terrifying signals
You see, as US military experts also believe, Russia excels in executing this 3B strategy to decapacitate its rivals. And now, Russia is applying this strategy to the whole of Ukraine, by creating a blockade of the Ukrainian territories by hijacking the port cities of Mariupol, Berdyansk, Mykolayiv and Odesa.
Now, this blockade is an existential catastrophe for the Ukrainian forces and economy. Firstly, by destabilizing Ukrainian coastlines, Russia has already killed the country's food exports to Asia, Europe and the Americas. It may be noted that Ukraine is dubbed the "breadbasket of Europe" because of its huge food market.
Ukrainian economy in danger
In the year 2019-20, Ukraine was the world's second-largest exporter of grain. Last year, Ukraine's agricultural exports surged by 25%. Wheat, barley, corn, other cereals, and vegetable oil are the key Ukrainian exports to the nations like China, Pakistan and Egypt. In absence of this thriving food trade with the outer world, the Ukrainian economy will soon become weaker and incapable of funding its war machinery against Russia.
Ukrainian military on ventilator support
Secondly, this blockade is a major headache for the Ukrainian military, which has so far relied heavily on military equipment imports through the Black Sea. As Russia inches closer to taking over each of Ukraine's port cities, the West is increasingly finding it difficult to deliver its promised military aid to the country.
Eurasian Times reported that "Military supply or assistance via the sea would have immensely helped Ukraine fight the Russians in the East far more quickly than trucking them from the border with Poland across the entire length of the country."
After Russia's military blockade of Ukraine is materialized in near future, the Eastern European country will be left at the mercy of Poland to trade with the outer world.
Now, you may ask, what exactly are America and Ukraine doing to prevent Russia's 3B strategy to come to fruition? Well, frankly speaking, the two nations seem to be falling prey to Russia's carefully fabricated military warfare. Ukraine still has not devised any strategy to break Russia's 3B trap, and that's what has now unnerved US military experts in epic proportions.