Two weeks ago, Russia sent a clear signal to Poland and Bulgaria that not paying in Rubles could have serious consequences. After which, Europe's so-called 'united front' against Russia started to break away. A few reports suggested that around 10 European companies had opened their accounts in Gazprom, Russia's energy corporation, for payments, which clearly tells the true story.
It was well anticipated that very soon the whole of Europe will start doing it. But, someone revealing the whole process to Joe Biden in public was quite unimaginable. But, this happened!
Quite recently, one of Europe's most powerful leaders – former Goldman partner, ECB head, and presently Italy's Prime Minister Mario Draghi has explained to US President Joe Biden how the countries are evading EU's sanctions through loopholes.
Europe opened its Gazprom Accounts
A few days ago, Italian PM Mario Draghi arrived at the White House to meet US President Joe Biden. The EU Bloc and the US together have been on a mission to isolate Russia. But, Mario's recent words have proven that Europe is putting its own interests first.
While responding to a question on sanctions about whether he is confident that Italy will be able to pay for gas without breaching sanctions so that gas flow to Italy won't be affected, Mario's words were quite astounding as he clearly stated that the country is in the 'gray zone' of the implementation of sanctions.
Mario stated, "I'm actually quite confident, but for a silly reason. There is no official pronouncement of what it means to breach sanctions. Nobody ever said anything about whether rubles payments breach sanctions or not, or how these payments are organized. So it's such a gray zone here."
But that's not it; Draghi has further concluded that most of the gas importers in Europe have already opened an account in rubles with Gazprom. This is a stunning revelation that behind the scenes, Europe continues paying for Russian gas in Ruble.
Furthermore, the statement clearly indicates that Europe is dumping NATO's vision to force Russia into recession for its own interests.
Read More: European companies are already defying trade sanctions on Moscow
Is it really a 'Gray Zone'?
However, Draghi's claim of a gray zone in sanctions doesn't hold true. On 27th April, European Commission President Ursula von der Leyen had specifically warned companies not to bend to Russia's demands to pay for gas in the ruble.
Ursula had stressed that companies with such contracts should not accede to the Russian demand and this would be a clear breach of the sanctions.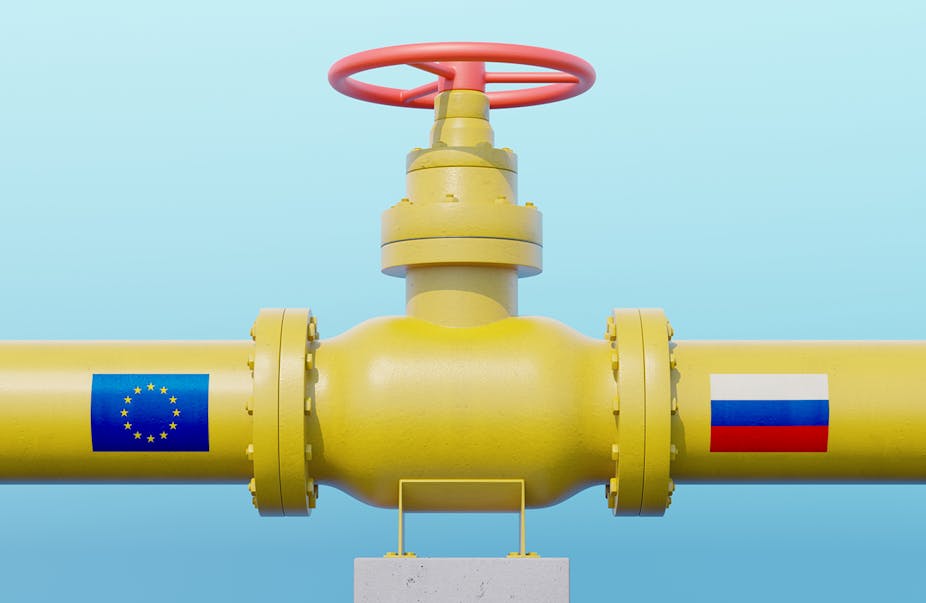 So, how come there is a gray zone in sanctions when EU President herself cleared the air over the Ruble payment system?
Read More: Germany fights it out with the EU to go easy with sanctions on Russia
Right now, Europe is desperate for oil and gas, or else its economy will be heading into a recession. Europe does not have enough alternatives and at the end of the day, Europe will somehow again buy Russia's oil.
Mario Draghi has shown the USA how European Nations are making a hash of the USA's sanctions. Well, the nation has clearly indicated that there needs to be clarity over the Ruble payment system.
WATCH:
But, even after a warning from the EU, most nations of the Bloc have opened their account with Gazprom and there couldn't be any way that Ursula or any other EU official has no idea about it. This is a big blow to NATO and US as their collective goal to corner Russia has been compromised.