On 22nd February, Germany decided to freeze the 'Nord Stream 2' gas pipeline which was beneficial to the whole of Europe as it can double the flow of Russian gas direct to Germany and Europe.
Now, the whole of Europe is in turmoil. Last week, it was reported that Ukraine has partially halted gas supplies to Europe. Ukraine on Tuesday said that it would suspend operations of the Novopskov compressor station that delivers around a third of gas piped from Russia to Europe via Ukraine.
This is a huge setback for the European gas industry because Ukraine's assistance is pivotal for its overall energy security. The Ukraine gas transit system in the Luhansk region accounts for the supply of around 32.6 million cubic meters of Russian gas every day to Europe.
If the Novopskov compressor station in the Luhansk region of eastern Ukraine remains inoperative for a longer period, then we could see yet another phase of the fuel price spike in the European Continent. So, this move by Ukraine could very well trigger Europe to rethink its decision of suspending Nord Stream 2 gas pipeline.
There are chances of acute gas shortages and chances of a recession hitting the entire continent. The decision to avoid Russian gas and fuel has to be the silliest mistake the bloc has ever done.
But, now Europe is coming back to its senses as nations have started softening their stances in the war. Furthermore, several members of the bloc are reluctant to impose more sanctions on Russia. Slowly and steadily, the chances are rising that Europe may soon think to re-activate the Nord Stream 2 project.
Potential of The Project
The Nord Stream 2 is an underwater twin pipeline with a length of 1,230 kilometers, it follows the route of the existing Nord Stream twin pipeline underneath the Baltic Sea with a capacity to run 110 billion cubic meters of gas a year.
Once completed, the Gazprom could have easily sent gas to Europe's pipeline system without using existing pipelines running through Ukraine and Poland.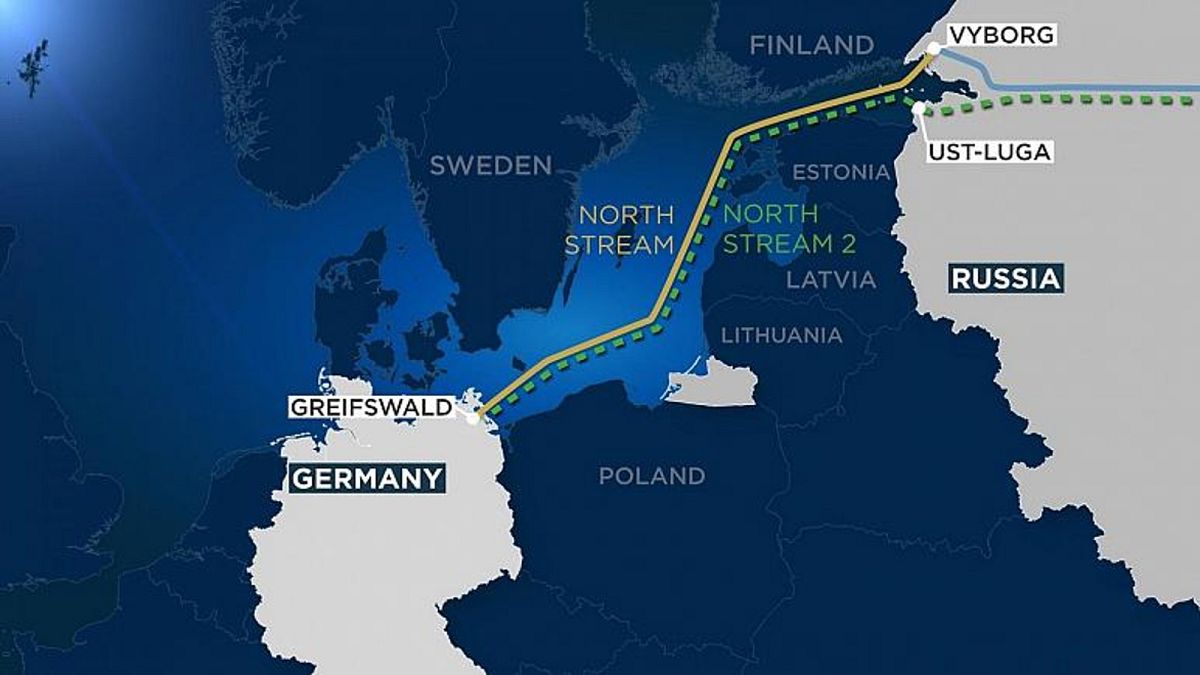 It could have lowered the costs to European pockets by saving transit fees paid to Ukraine and avoiding episodes of brief cutoffs over price and payment disputes between Russia and Ukraine.
But, Germany halted the project, and look where the bloc stands now. Episodes of brief cut-offs are looming in Europe and no alternative is visible insight.
Yesterday, Russia curbed gas supplies to Germany in a warning for Europe. Moscow's move slashed deliveries by about 3% of German imports impacting the cost of living which is already a major issue in Europe.
Read More: Miffed at EU's cold response, now Ukraine stops Russian gas supplies to Europe
Sense Prevailing
The latest actions are indicating that Europe may finally have understood its mistake as it has started rolling back on a few decisions.
For instance, several EU nations have raised concern over new sanctions by European Union. Countries like Hungary have decided to veto the sanctions. Whereas, other countries have also raised concerns.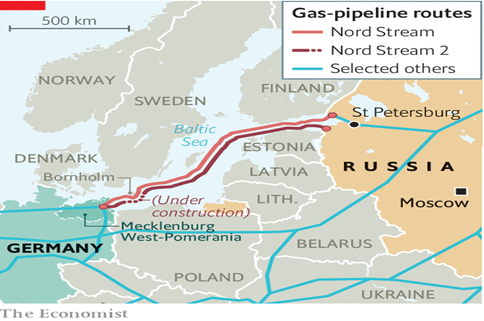 Furthermore,  most nations have also accepted Gazprom's demand for payment in rubles. A few governments have to indirectly soften their stance as cost-of-living is hitting hard on the civilians. Germany to be precise is softening its stance as the german chancellor Olaf Scholz is losing support from the people.
In addition, most of the industries in the European nations have economic machinery and structure designed to operate only on Russian oil. Shifting to alternatives may reduce the efficacy of the machinery.
The pressure is mounting over the bloc to reduce the impact generated in aftermath of the war, whatever it takes. And honestly, no other option other than restarting Nord Stream 2 is preferable to the bloc.
Read More: After Biden's reign is over, Europe and Russia will become the best friends forever
Sooner or later, most of the bloc nations will realize that there are no alternatives to Russian oil and gas and in the end, Europe needs Russia more than anyone else.
So, there are really good chances that the Nord Stream 2 may get restarted very soon as it is the only project that has the potential to help Europe recover as soon as possible from the mess that is created by its own action.