Till now, the EU was being blackmailed by the Russians with the threat of blocking gas supplies. So, the EU took a clear signal that it shouldn't support Ukraine. However, With the EU distancing itself from its support of Ukraine, Kyiv itself is looking to block Russian gas supplies to Europe.
Read more: "No place for Ukraine in the EU," Macron announces it loud and clear
Ukraine to suspend gas flow to Europe
Ukraine on Tuesday said that it would suspend operations of the Novopskov compressor station that delivers around a third of gas piped from Russia to Europe via Ukraine.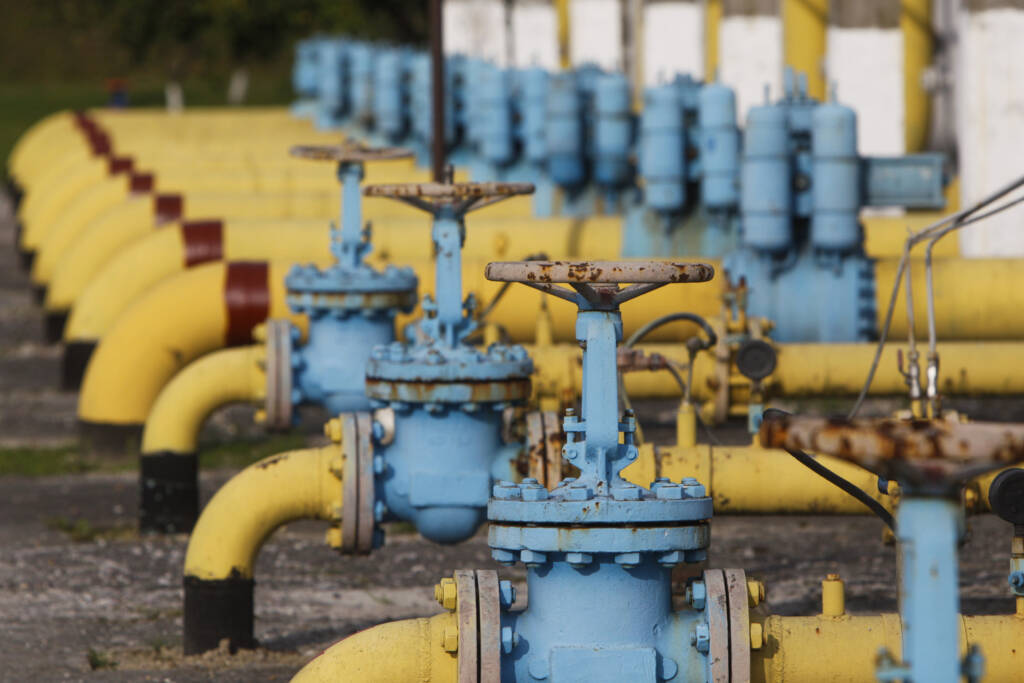 Ukraine is blaming Moscow for the disruption GTSOU, which operates Ukraine's gas system, said it would suspend flows via the Sokhranivka route from Wednesday. The entity has declared "force majeure", a clause that is invoked when a business is hit by an external factor beyond its control.
This is a huge setback for the European gas industry because Ukraine's assistance is pivotal for its overall energy security. The Ukraine gas transit system in the Luhansk region accounts for the supply of around 32.6 million cubic meters of Russian gas every day to Europe.
If the Novopskov compressor station in the Luhansk region of eastern Ukraine remains inoperative for a longer period, then we could see yet another phase of the fuel price spike in the European Continent.
GTSOU said that it is unable to operate the Novopskov gas compressor due to "the interference of the occupying forces in technical processes". Now, this is a good excuse for Ukraine to say that it cannot cooperate in gas supplies to Europe because Russia is creating trouble.
Meanwhile, Ukraine is claiming that it will shift gas supplies elsewhere, to the Sudzha physical interconnection point. However, it may not be possible.
Gazprom's warning
While GTSOU claims that it will shift the burden of gas supplies away from the Novopskov compressor station. On the other hand, Russia's Gazprom, which controls Russian piped gas exports, said it was "technologically impossible" to shift all volumes to the Sudzha interconnection point.
Meanwhile, the Russian company has also alleged that no proof of force majeure or obstacles in the operation of the Novopskov compressor station. The Russian gas company has also claimed that it is meeting all its obligations to its European customers.
Ukraine's retribution
In its words, Ukraine will definitely blame Russia for the war and the consequent inability to supply gas to Europe.
However, what Ukraine is really doing is that it is settling scores with the European Union. Ever since the Ukraine war started, President Volodymyr Zelenskyy has been complaining that the Western world hasn't been helping it sufficiently. Ukraine feels betrayed by both the European Union and the NATO.
And only recently, the EU seemed to discard Ukraine that much more clearly. French President Emmanuel Macron has even proposed that Kyiv should stop trying to join the EU and a wider political body can be created for Europe that would accommodate countries like Ukraine.
Now, this is a grave affront to Kyiv. It is being told that it has no place in the EU and that the West will not come to save it. Therefore, Ukraine is telling the EU that if the EU doesn't support it, it won't let Russian gas pass into Europe. On its part, Europe is facing a double whammy- it can't support Ukraine and it can't discard Ukraine either. In any case, it will lose out on Russian gas.
Read more: Funny! Latvia's ban on Russian gas could last only for 24 hours.
Watch –