Turkey desperately needs friends. Economically, Ankara is in a very tight situation. Inflation is skyrocketing, the Lira's value has gone for a toss and it has become a besmirched currency, while investors are fleeing Turkey. Once, Turkey was the dream destination for investors from around the world. Today, it has become a nightmare for investors to remain in the country. To add to it, unemployment is witnessing a drastic upswing in Turkey. Coupled with the war in Ukraine, Turkey is also staring into the eyes of a massive food crisis.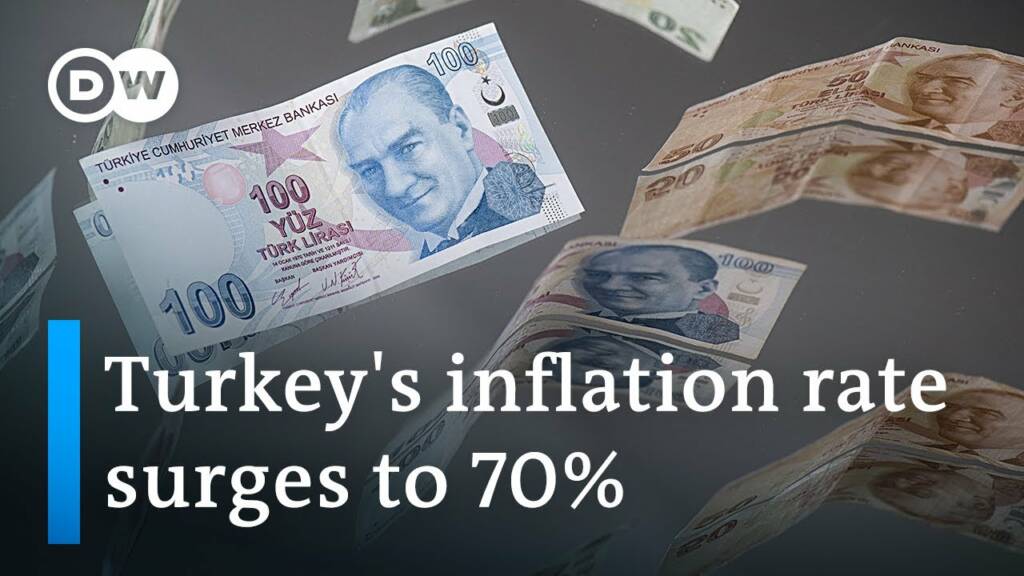 Turkey is the third-largest importer of wheat in the world. The country imports most of its wheat from Russia ($1.66 billion), Ukraine ($208 million), Canada ($104 million), and Germany ($100 million). Supplies from Ukraine have stopped, and those from Russia remain uncertain. Therefore, Turkey is turning to Europe with the hope that the EU will alleviate its woes.  But the EU has plans of its own. The European Union is dangling the carrot of food security in front of Turkey to get Ankara to go ballistic against Russia.
EU Will Help Turkey; Terms and Conditions Apply
According to European Union member states, Turkey must play by the rules if it hopes to strengthen its agricultural relations with the EU in order to bolster its food security. On April 11 and 12, EU Agriculture Commissioner Janusz Wojciechowski will meet with Turkish Agricultural Minister Vahit Kirişçi, where Ankara will be told in no uncertain terms that it must toe Europe's line if it wants to be helped out of its dire situation.
During a Special Committee on Agriculture (SCA) meeting preparing the work for the gathering of European agriculture ministers on May 24, several member states stressed the importance of these dialogues being conditional on Turkey's behavior and the need for the Commission to keep a tough stance to safeguard both EU and member states' interests.
Russia supplied 7.72 million megatons of wheat to Turkey in 2020, accounting for 75% of total imports, with 5.1 megatons exported between January and September of 2021. So, Europe knows just how dependent Turkey is on Russia for its survival. Yet, if Europe does step in to help Ankara, it will call on Recep Tayyip Erdogan to train Turkey's guns on Russia as a prerequisite.
Europe Demands Turkey's Complete Allegiance
The European Union has been using very ambiguous language when it comes to dealing with Turkey. It has warned that the dialogue aimed at bolstering Turkey's food security will go on but added that this is "reversible" if Turkey does not play nice. According to a source quoted by Euractiv, "The (Agriculture) Commission made it clear that talks could stop if it does not play by the rules of the game."
The EU is not disclosing the terms and conditions that Turkey must meet in order to get its food crisis sorted. The EU's Agriculture Commission said it was "not possible to anticipate how far the Commissioner's demands will go" ahead of the meeting. A spokesperson for the commission said, "We're not sure at the moment exactly what the trade aspects will look like."
Read more: A down and out Erdogan is openly flirting with MBS but MBS has better things to do
Publicly, the EU wants Turkey to comply with EU standards on certification and veterinary standards. Discretely, however, a bigger geopolitical agenda is being pursued. More importantly, Turkey is awaiting accession to the European Union. Now is the time for Turkey to prove its loyalty. It must dump Russia and risk antagonizing Vladimir Putin, or accept its fate and deal with an all-out food crisis alone. Europe will help Turkey only if Ankara decouples from Moscow and begins taking a harsh line against it.
Watch –