Armenia is a country bestowed with beautiful landscapes, luscious cuisines, and enriching history. But in recent times, nothing could rocket the popularity of this south Caucasian country like the Nagorno-Karabakh conflict. The fight erupted in September 2020 and the dramatic turn of events saw Armenia surrendering before its arch-rivals in Baku. The fiercely contested place has been a threat since then with diplomacy making no impact whatsoever. The run-up of events saw the Armenians protesting the lackadaisical approach from the government in protecting the integral part that holds a sizable ethnic Armenian population, while the officials in Yerevan remain clueless.
Armenia in dithers
At a time when the world is shifting its eyes towards the happenings in Eastern Ukraine, Armenia has found a wiggle room to get in back into the global stage, but all for the wrong reasons. A slew of protests has flared up in the capital city of Yerevan after a scornful admission from the prime minister Nikol Pashinyan that Armenia may compromise on Nagorno-Karabagh and possibly would hand over the region to Azerbaijan.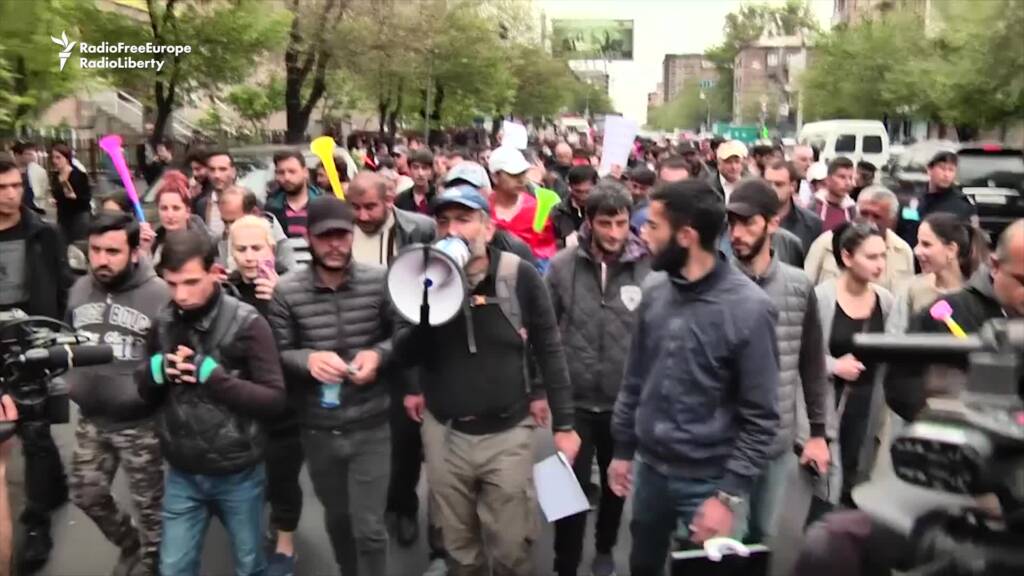 Thousands rallied on the streets of Yerevan and accused the ruling elites of indulging in politicking over the disputed land. Raging protesters went public in their rebuke of the government as they told journalists "any political status of Karabakh within Azerbaijan is unacceptable" and that "Pashinyan has betrayed people's trust and must go."
While the mix-up of events confounded the power circles in Armenia to the core, a new player has dared the test in the contested region of Nagorno-Karabakh, and it's not Ankara.
Read more: All set to push Turkey's Istanbul Canal, China and Russia enter major collision course in Black Sea
Terrible news for Turkey
Armenia relinquishing its claim over Nagorno Karabakh will open an olio of options for both Baku and Ankara. But by stationing thousands of peacekeeper soldiers in place, there is no better player than Moscow who can effectively gain from the space they have been provided with. Russia has been dutifully increasing the presence of Moscow peacekeepers in the high terrain of Nagorno-Karabakh in line with the cease-fire agreement. In a move that underscores Kremlin's priority over this region, the Moscow peacekeepers in March have thwarted repeated attempts from the Azeri soldiers to enter the disputed territory. Even though caught in the web of war with Ukraine, Putin is never that naïve to leave behind the strategically revered region of Nagorno-Karabagh. You may ask what is it for Russia to gain from this disputed land?
Moscow never indulges in a conflict to picture itself as a global superpower, lest to show its military might.  If there is a remunerative link that they could bank on, it will be Moscow's game of profound dominance. Russia has its reasons to dominate the Nagorno-Karabagh region. Turkey has been vying to get control over that terrain for a long. It was well evident with the much-touted military assistance that they rendered to Baku in the month-long fight in Nagorno-Karabakh.
Russia considers Central Asia as its backyard. The Eurasian economic Union (EAEU) stands the test of time for the ties that Russia holds with its counterparts in Central Asia. Moscow has carefully deliberated that if Turkey triggers a move in Nagorno-Karabakh, it may be at Russia's cost. Turkey has often envisioned a dream of creating a bloc of Turkish nations in the Central Asian terrain and it seems like Russia is not that ready to allow a free pass to Turkish ambitions.
Watch –