In the final days of Ramadan late last month, Turkish President Recep Tayyip Erdogan played the role of a stuntman. Erdogan, you see, has not been to Saudi Arabia since 2017. However, as April was ending, Erdogan traveled to Saudi Arabia, landed in Jeddah, and met with Saudi crown prince Mohammed bin Salman (MBS) and his father, King Salman. The visit came after a gap of five years, and in these five years, Turkey has experienced it all. It has been the victim of a blockade imposed on it by Saudi Arabia and its allies, its economy has nosedived and Erdogan's domestic appeal has taken a dramatic battering.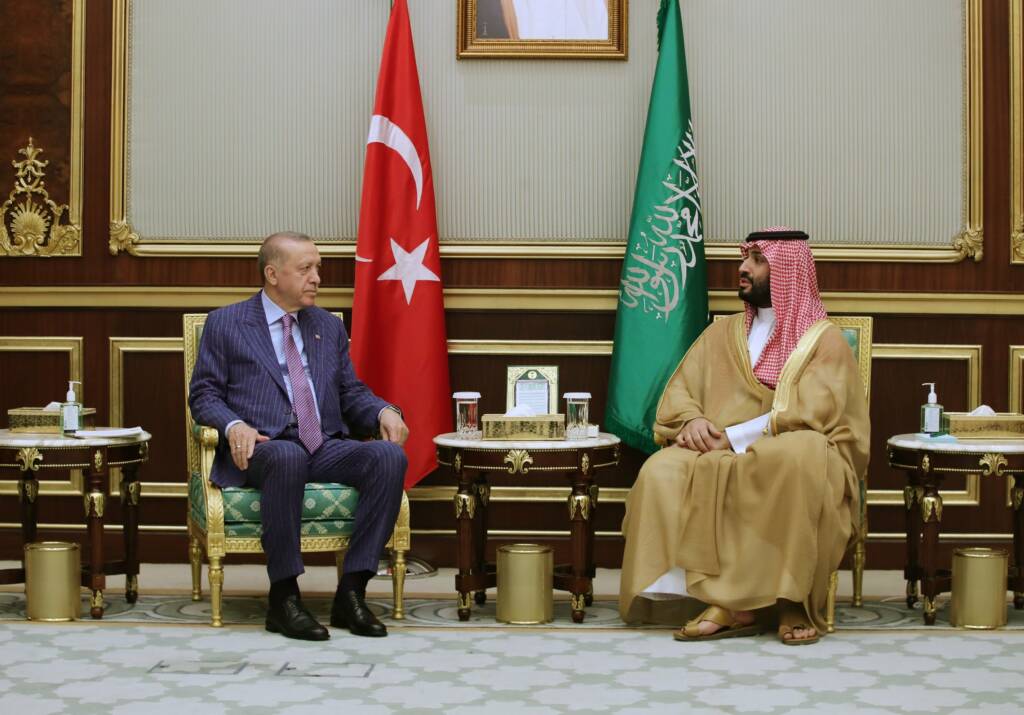 Therefore, when Recep Tayyip Erdogan – the Ottoman supremacist visited Saudi Arabia, he did so with humility in his heart and a smile on his face. It was time to bend the knee before Mohammed Bin Salman, and Erdogan bent over just fine. Before departing for Jeddah, Erdogan said that his visit to Saudi Arabia was "the manifestation of our common will" to improve ties and strengthen political, military, and cultural relations. He also invoked the spirit of Ramadan and said, "It was the month of replenishing and strengthening brotherly ties."
Erdogan's Pleas Could Alleviate Turkey's Woes
Turkey is not in a good position economically. Inflation is skyrocketing, the Lira's value has gone for a toss and it has become a besmirched currency, while investors are fleeing Turkey. Once, Turkey was the dream destination for investors from around the world. Today, it has become a nightmare for investors to remain in the country. To add to it, unemployment is witnessing a drastic upswing in Turkey.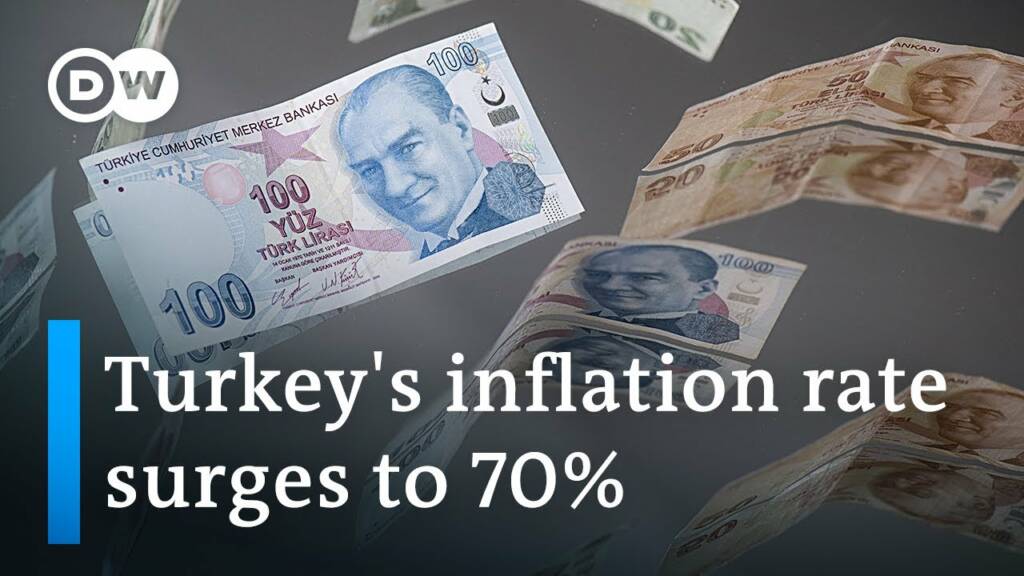 Recep Tayyip Erdogan's own popularity is decreasing, and with presidential elections slated to be held next year, the man must get his act together if he wishes to continue in office. The Arab world is his final and only hope. To win over countries in the Gulf, rapprochement with Saudi Arabia is a necessity.
Turkey is looking for large-scale cash inflow from Saudi Arabia and its allies that would help lessen Ankara's economic crisis. Turkey has been toeing Riyadh's line since the beginning of this year. In fact, Saudi Arabian imports from Turkey rose by 2.8 percent in the first two months of 2022. Previously, Saudi Arabia had cut Turkish imports by 90 percent.
After his visit to Saudi Arabia, Erdogan said that he and MBS had agreed to reactivate a "great economic potential through organizations that will bring our investors together." Interestingly, Saudi Arabia did not commit to any particular projects. On the other hand, Turkey went out of its way to declare its support for the kingdom's bid to host 'Expo 2030' in Riyadh and for the acceleration of economic, trade, and investment relations as important for regional cooperation, peace, and security.
Erdogan Needs MBS, and Not the Other Way Round
Saudi crown prince Mohammed Bin Salman has not forgotten how Erdogan waged a brazen international campaign against him and his country over the past few years, owing to the murder of journalist Jamal Khashoggi at the Saudi consulate in Istanbul.
Turkey has stopped pursuing Khashoggi's case and has even transferred all related cases from Turkey back to Saudi Arabia's courts. So, Erdogan is doing all he can to woo MBS. Will MBS buy Erdogan's overtures?
Read more: Khalifa Erdogan's time is up
Saudi Arabia has not committed to specific projects and deals with Turkey on an immediate basis. MBS will employ the policy of wait-and-watch. He will not recklessly jump in to save the Turkish economy. Only when Erdogan maintains his pro-Saudi stance and keeps his head bowed will MBS help Turkey.
Erdogan knows this, and therefore, he is most likely to behave himself when dealing with Saudi Arabia and its allies in the future. Not just Saudi Arabia, Turkey is also seeking to build better ties with the United Arab Emirates, Israel, and even Egypt. That really tells you the story of Erdogan's desperation.
Watch –