August 2021 witnessed Taliban getting back to power in Afghanistan after a twenty-year hiatus. In no time, the brutality of all hues made its way back to the mountainous terrains. It was the need of the hour for every neighboring country to hit a cordial note with the radical regime in Kabul. But one country that needed this good relationship embarked on a bold journey against Taliban giving a start to an intriguing geopolitical story.
Show of Resistance
Tajikistan shares an extensive mountainous boundary with Afghanistan. The country has its share of worries for having the weakest military in the Central Asian region. Day or night, secrets pass through the Tajik borders in the form of lucrative drugs setting sight on Europe from Afghanistan.
Unlike its counterparts in China, Tajikistan is in no mood for amicability with Taliban whilst gossip goes around saying the central Asian country is offering support to opposition forces including the northern alliance in the Panjshir province.
The denial of recognizing Taliban government in Afghanistan has not gone without its price. The implications materialized in the form of terrorist activities in Dushanbe that set a worrying trend. With no allies to rely on, a fightback was never in the picture for Dushanbe.
Geopolitical erudites advised Tajikistan to act with prudence. Inscrutable it may sound; Tajikistan never changed its previous stance and never hopes to get into good graces with the Taliban.
Read more: Tajikistan secretly begins reviving National Resistance Front in Afghanistan
To settle down old scores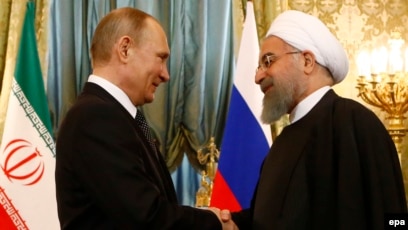 Taliban government hoped to get approval from many countries banking on their embrace for Islam. But a regrettable mood struck when a hardcore Islam country backed off from recognizing them. It was Iran.
The tepid response from Tehran had its reasons. The bitter relationship of the present-day has its roots going back to 1998. A Sunni majority Taliban and a hardcore Shiite Iran couching together sharing black tea won't even make it into film reels.
In 1998, Iran almost went to war with Taliban-led Afghanistan, when the Taliban murdered nine Iranians—one journalist and eight diplomats—at the Iranian consulate in Mazar-e Sharif.
"Down with the Taliban, in Kabul or Tehran.", was the cry of protest by Iranian demonstrators against the Taliban way back in 2009.
The present-day relationship is no better and is fast descending to chaos. Iran would be a beneficial player in any project that could secure a political win against the Taliban. Slowly and steadily, it is happening.
Iran has resurrected the animosity of the past and has decided to mend fences with a teetering Tajikistan to ramp up its fight against the Taliban.
In a first, Iran has inaugurated a production line for manufacturing military drones in Tajikistan. The move is to forcibly push back a Sunni Taliban that has been descending into borderline rifts with a Shiite Iran and a secular Tajikistan.
The report said the drone is dubbed the Ababil-2 after a bird in the Quran. It is capable of carrying out attacks, as well as surveillance missions, from a range of 200 kilometers (124 miles) with 1 1/2 hours of flight time, the report said. It did not reveal other details such as the capacity of the production line.
Russia on another note has been strategic support for Tajikistan at times. Even when riding on tougher times, Russia engaged in a diplomatic tussle with turkey to wrest control over the central Asian region. It manifests the importance that the kremlin holds over this place. Putin would be the last person to go laggard with Tajikistan.
Taliban's vainglorious attempt to make diplomatic brownie points in condemning Russia in the Ukraine war didn't sit well with Putin and his cohorts. Kremlin mired in a war will answer every diplomatic query of the Taliban through Iran and Tajikistan. The tacit approval for the drone project in Dushanbe proves it.
Even though Tajikistan never wants a confrontation with the Taliban, the new cohesive force in Iran and Russia will stew more tensions for the sharia regime in Afghanistan. Dushanbe is getting powered up while the Taliban is cautious.