When the Taliban seized control of the majority of Afghanistan, the international community debated whether or not to recognize the new Taliban authority in Kabul. However, one country has promptly stated its position.
Tajikistan, which borders Afghanistan, has been a vociferous critic of the government and a center for the Afghan resistance.
Many important leaders of Afghanistan's National Resistance Front Dushanbe that includes, including Ahmad Massoud, Amrullah Saleh, and Abdul Latif Pedram, have all been granted protection in the capital of Tajikistan.
Now, Lt Gen Sadat, who commanded Afghan government forces in Helmand during the final months of the Taliban attack, has said he is in contact with the National Resistance Front (NRF) and wants their help to fight the Taliban in Afghanistan.
NRF is of Tajik ethnicity
But the question is What is this NRF and Why is Tajikistan supporting National Resistance Front?
NRF is the organization that is a military alliance of former Northern Alliance members and other anti-Taliban fighters who remain loyal to the Islamic Republic of Afghanistan, created after the 2021 Taliban offensive, under the leadership of Afghan politician and military leader Ahmad Massoud.
Read More: Biden's 7 Billion Blunder
Tajikistan is helping NRF's leaders because for one, Tajikistan is the northern bordering state to Afghanistan. So, any instability in the bordering nation will obviously have spillover effects in Tajikistan as well. Central Asian neighbors fear that a Taliban takeover will fuel radicalization and drug trafficking in the region, as well as boost refugee flow. The second point is that the National Resistance Front is a Tajik ethnic organization. Tajiks are Afghanistan's second-largest ethnic group, accounting for over a quarter of the country's population. For more than a century, the tribe has experienced brutal oppression and prejudice in Afghanistan because of their religion and ethnicity. In recent decades, they have also been massacred by successive Afghan administrations, particularly the Taliban, who are fundamentalist Sunni Muslims who have always labeled Shias as heretics.
Support of NRF is important to oust the Taliban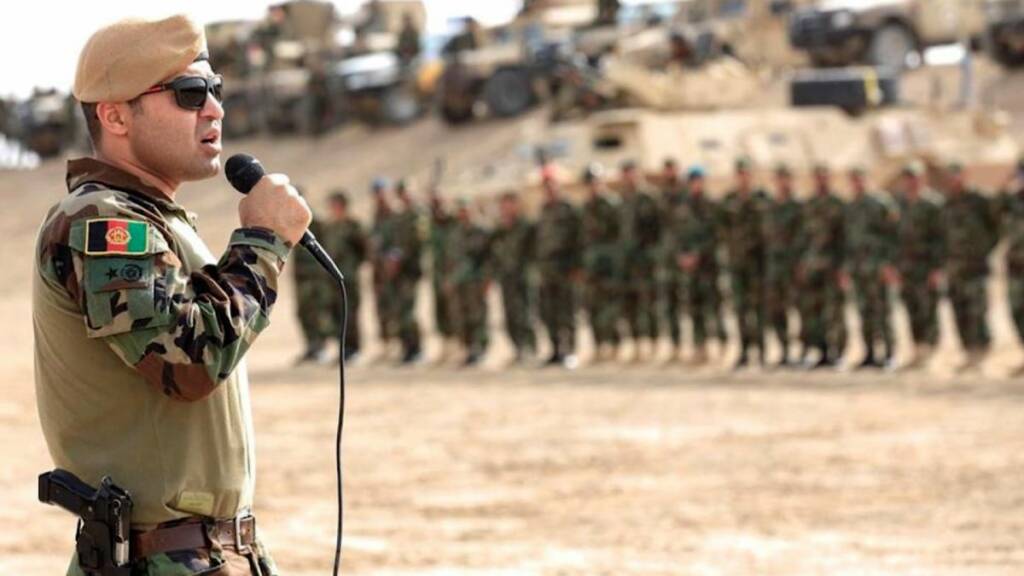 As a result, Tajikistan's support for the ethnic Tajiks who make up the Afghan resistance and have long faced persecution is unavoidable.
For the first time, Lt Gen Sadat told the BBC that he and others will "do whatever and everything in our ability" to ensure that Afghanistan gets rid of the Taliban and that a democratic system is restored. And now as Lt Sami Sadat seeks NRF support, this gives them a chance to NRF to revive their Anti-Taliban movement.
But with these statements, the Talibani governor of Helmand is all perturbed. Recently he tweeted "You (Sadat) were the person who I chased out of Helmand alongside all special and foreign forces I am still in Helmand right now, and I am ready to battle if you want to come again"
Governor of Helmand challenges Sami Sadat

"You were the person who I chased out of Helmand alongside all special and foreign forces

I am still in Helmand right now, and I am ready to battle if you want to come again" @SayedSamiSadat pic.twitter.com/PtZzlqM7YS

— اسلامپال (@IslamPaal) May 7, 2022
But now as Tajikistan strongly supports the NRF, there is surely a reason for the Taliban to be anxious.