The EU is all scared of Russia and it has understood pretty well that Ukraine has lost the war. And now the EU nations are indicating in their own way that Ukraine has lost and Russia is the ultimate winner. Lately, supporting this stance, Italy presented a four-point peace plan this week to United Nations Secretary-General Antonio Guterres to end the conflict in Ukraine.
The four-point formula
The cease-fire and demilitarisation of the front lines are the initial steps in the peace plan.
The second premise is that Ukraine would be a neutral country, with its security assured by a group of countries that has yet to be established. Mind it! The security would be guaranteed by a 'yet-to-be-identified collection of countries,' indicating that this is not a NATO alliance.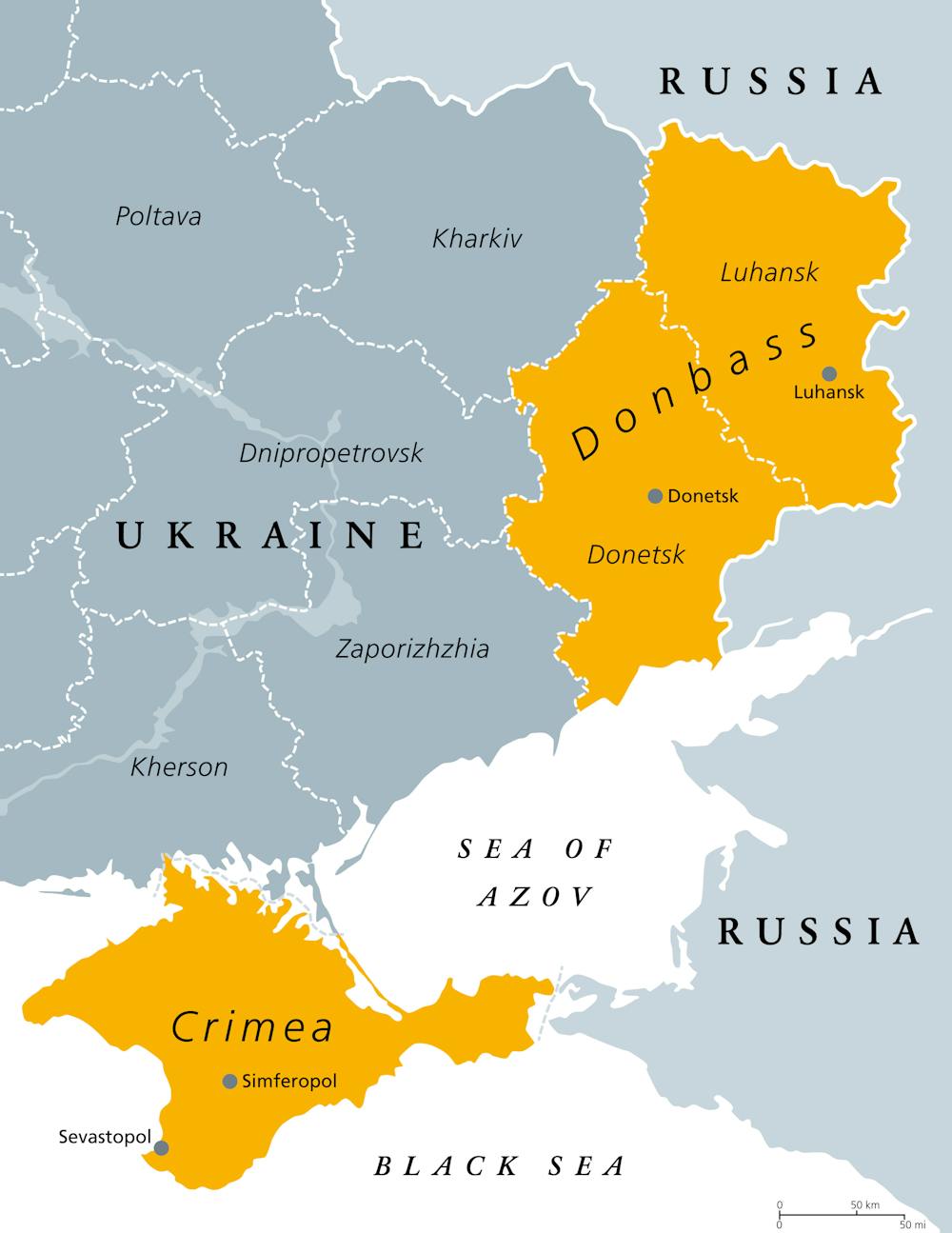 The third point is a bilateral agreement between Russia and Ukraine on the future of Crimea and Donbas.
The fourth element would be a multilateral peace accord between the European Union and Russia, which would entail a phased withdrawal of Russian soldiers from Ukraine as well as the lifting of Western sanctions on Russia.
The 'peace-plan' final point makes it plain that the EU and other nations would struggle to survive without Russian gas and oil. Hence, now they are seeking their own ways to make sure that they don't irk Putin as they somewhere know Russia is the ultimate winner in this war.
Also read: Now Germany rolls back its sanctions on coal imports from Russia
France and Germany also believe that Russia is a winner
However, it is not only about Italy; big powers like France and Germany have previously stated that Russia is the clear winner. Supporting Ukraine in the war is almost a waste of resources and energy. For example, French President Emmanuel Macron effectively put an end to Ukraine's prospects of entering the European Union. He stated that a country like Ukraine would take "decades" to join the EU and suggested forming a bigger European political club that would include Britain.
Macron added, "And that is the truth unless we decide to lower the standards for accession and rethink the unity of our Europe, and also partially the principles that we hold."
Also read: Germany fights it out with the EU to go easy with sanctions on Russia
Similarly, Germany's chancellor Olaf Sholz lately has been taking anti-Ukrainian moves, proving that he also believes that Ukraine is clearly losing the war. Lately, Chancellor Olaf Scholz was speaking to the Parliament. In the speech, the German leader unequivocally said that Ukraine won't get an urgent entry into the European Union. Scholz said he was against granting Ukraine a "shortcut" to join the bloc. The leader justified his statement by saying that granting Kyiv quicker access would be unfair on countries in the Western Balkans, who have been waiting for years to join.
Later, during an interview with RTL, Scholz gave a long-awaited explanation for his refusal to visit Ukraine. The leader stated that there was insufficient time for photo opportunities.  Scholz declared, "A trip to Kyiv must be about making concrete progress, and not just a photo opportunity. I'm not going to join a group of people who do something for a quick in and out with a photo op."
Now, these are some really tough words coming from Scholz, considering Germany's long-standing support for Ukraine during the ongoing war.
Nonetheless, key European countries such as Germany and France have already suggested to the rest of the EU that Russia will emerge victorious. Now, Italy's four-point "peace proposal" shows that everyone venerates Russia's omnipotent power.
ALSO WATCH: