What would your reaction be if you learned that the world's most powerful watchdog- United Nations is accepting bribes from states to clear them of their sins? Isn't that anything that surprised you?
Alena Douhan, the United Nations Human Rights Council's "Special Rapporteur on the Negative Impact of Unilateral Coercive Measures," just returned from a controversial 11-day visit to Iran. According to Alena Douhan, the United Nations special rapporteur on unilateral coercive measures, Iran's key export groups, banks, and a number of enterprises and nationals have been harmed by the sanctions, which include some pharmaceuticals and food manufacturing.
Alena Douhan- an Iranian agent
Alena Douhan turned down requests from Iranian rights campaigners to meet with dissidents, which was surprising. Instead, in her closing report, Alena Douhan chose to blame Iran's dismal conditions on sanctions imposed by the US and other Western countries, rather than the regime's ruthless suppression of protesters across the country over the previous week.
"Sanctions have been dramatically worsening the humanitarian situation in Iran," she added. Alena Douhan asked countries that have imposed unilateral sanctions on Iran, particularly the US, to lift them.
During a news conference in Tehran, Douhan told reporters that US sanctions had caused inflation and increased poverty, as well as exhausted state resources for meeting the basic requirements of low-income and other vulnerable groups. The restrictions disproportionately harm those suffering from "serious ailments, disabled people, Afghan refugees, women-led households, and children," Alena Douhan said.
This will not come as a surprise once it is learned that he was nominated to that position in 2020 by Iran on behalf of the Non-Aligned Movement, which considers Western sanctions against rogue governments to be human rights crimes.
Alena Douhan has been washing off China's sins
It's not only about her support for Iran. Alena Douhan has garnered unequivocal support for China's brutalities in the Xinjinag region. According to revelations buried in an 83-page UN document, Douhan received $200,000 from China last year – at the same time that Alena Douhan gave her UNHRC mandate to the most extreme forms of Chinese disinformation, including a regime-sponsored propaganda virtual event dubbed "Xinjiang is a Wonderful Land."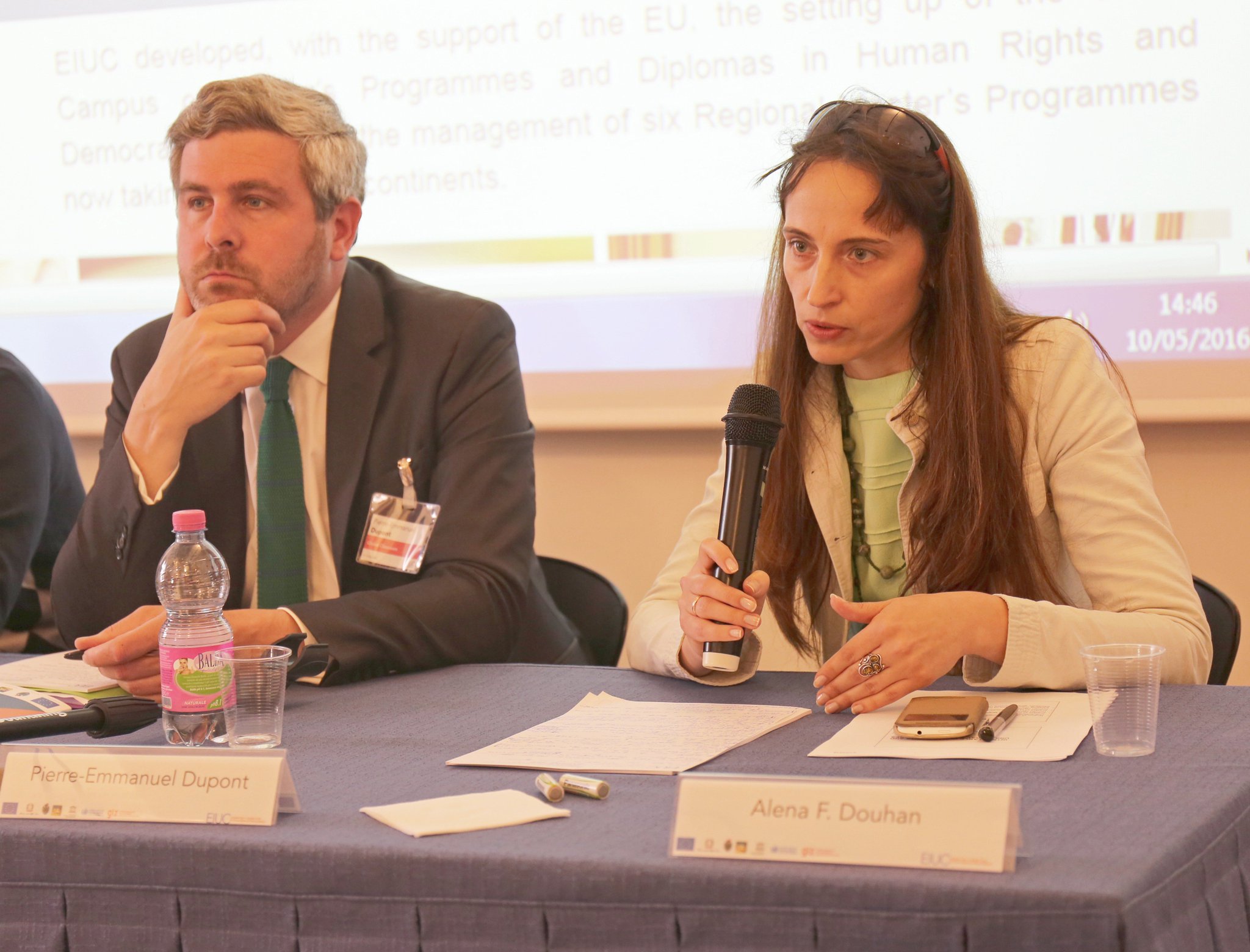 Read more: Why China is so bloody possessive about Xinjiang?
Lately, at one of the events, Douhan shared the stage with Chen Xu, the Chinese ambassador to the United Nations in Geneva, who declared that "people of all ethnic groups in Xinjiang live a life of happiness based on their own hands and diligence".
Also, Chinese official Erkin Tuniyaz accused the US and other Western countries of "turning a blind eye to Xinjiang's tremendous efforts in employment promotion for its people of all ethnic groups," and of fabricating a "smear that the Xinjiang government deprives local ethnic workers' fundamental rights."
Douhan let China get away with persecuting millions of Uyghurs by legitimizing the programme.
Alena Douhan has been observed to support other violent regimes in the past, such as in Venezuela and Cuba. These incidents demonstrate how the existence of individuals like Douhan in such powerful international organizations can jeopardise the organization's legitimacy.