From day one, it was clear to Geopolitical nerds and other analysts how the war would end in Ukraine. But president Volodymyr Zelensky was chock full of optimism with support pouring in torrents from western and European superpowers to boost his morale.
Meticulously driven propaganda through elite media houses along with military assistance from global powers helped boost the pugnacious mindset of the Ukrainian army by large. Even in the first month of the war, media houses started echoing claims that Ukraine is clinching towards victory. Zelensky lived in this delusion without showing any interest to get a grasp of reality.
Just three months into the war, the tall claims of Ukrainian victory look amputated by cruising Russian forces. The praises in excess from world powers started fading away and at present, many countries are publicly denying their support for Ukraine in fear of a brutal response from Moscow.
Lecherous game from Zelensky
Russia has established a base in the black sea region and Mariupol is history. This helps the Russian forces to easily see past the strategic cities of Luhansk and Donetsk into the last remaining forte of Ukraine, that is Kharkiv. This move will finally put a finish to the agonizing months of the war in the eastern European region for good.
Most heinous crimes happen under the garb of noble motives. The saying is being manifested by Ukrainian president Zelensky with his last-ditch attempt to save face from a brutal surrender to Russia. Zelensky has decided to exchange bodies of murdered Russian soldiers in the hope of getting back Ukraine's prisoners captured by Russian forces.
At a recent recovery in the Mala Rohan region of east Kharkiv, two bodies of Russian soldiers were dragged out of a well that went damaged by intense shelling. Rather than fighting the Russian army, Ukraine is now arduously involved in finding out the remains of dead Russian soldiers to be used as a bargaining chip to get back their soldiers trapped in Russian dungeons. Under the garb of a noble motive, Zelensky is making this look so easy.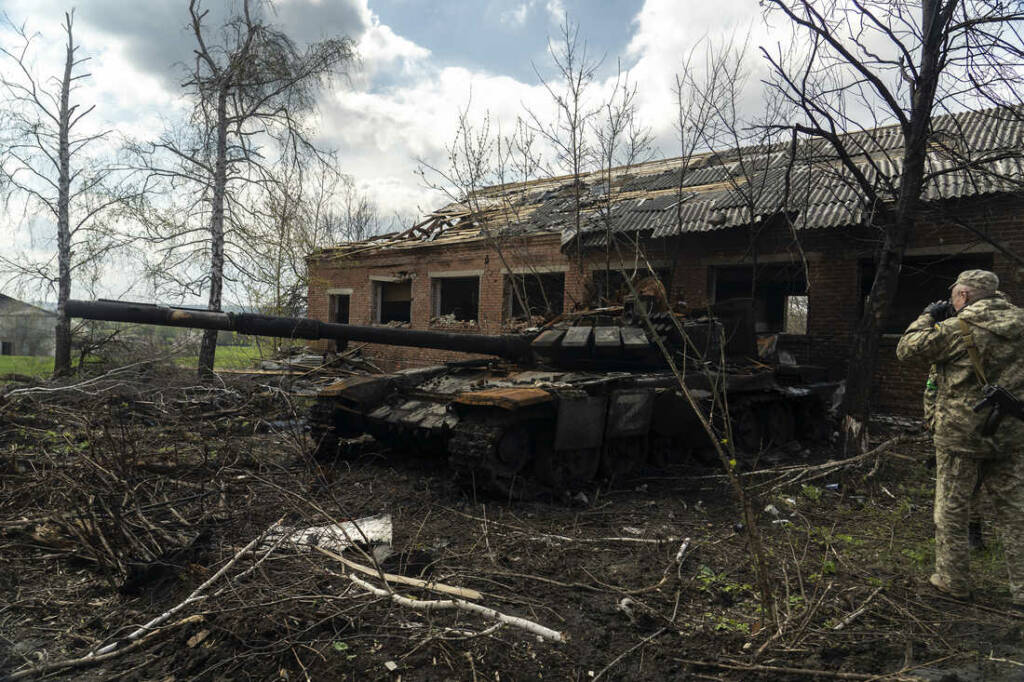 Read more: France and the US suggest that Russia has won the War
Zelenskyy, in his address, added, "We do not need the Russian servicemen, we only need ours. We are ready for an exchange even tomorrow". He went on to say that Ukrainians had filled "tens of thousands" of black body bags with Russian servicemen remains who were left behind.
Zelensky is making use of the moment by declaring that as part of the exchange program, Mariupol defenders who were removed from the Azovstal factory, which was blocked by Russian soldiers, should be exchanged.
Russia's Defence Ministry did not respond to a request for comment on the allegation that Russian soldiers may have been shot for deserting or on whether it would consider exchanging bodies for Ukrainian prisoners of war.
It's a known fact that the Ukrainian army is deteriorating with a serious shortage of manpower to fight the riotous Russian forces. With every attempt to overpower Russia in the war getting doomed, Zelensky has discerned that the only way left to stop the 'Russian might' may be to shore up the dead Russian bodies and talk trade.
As the special operation inches towards Kyiv's defeat, The fantasies of the comedian know no bounds.
Watch –