When Ukrainian president Volodymyr Zelensky appeared at the World Economic Forum this Monday, he had two big demands on his mind: More sanctions and more weapons. The embattled comedian 'ordered' Davos to pull businesses out of Russia, seize Russian assets, put an embargo on Russian energy and supply more and more lethal weapons to Kyiv.
Ukraine pleads before Davos
After Zelensky, it was the Ukrainian foreign minister's turn to growl at Davos on Wednesday. Dmytro Kuleba said he had come to Davos at a "very difficult moment on the frontline." The trembling leader further said, "The battle for Donbas is very much like the battles of the Second World War. Some villages and towns, they do not exist anymore. They were all turned into rubble by Russian artillery fire, by Russian multiple launch rocket systems. It's devastating."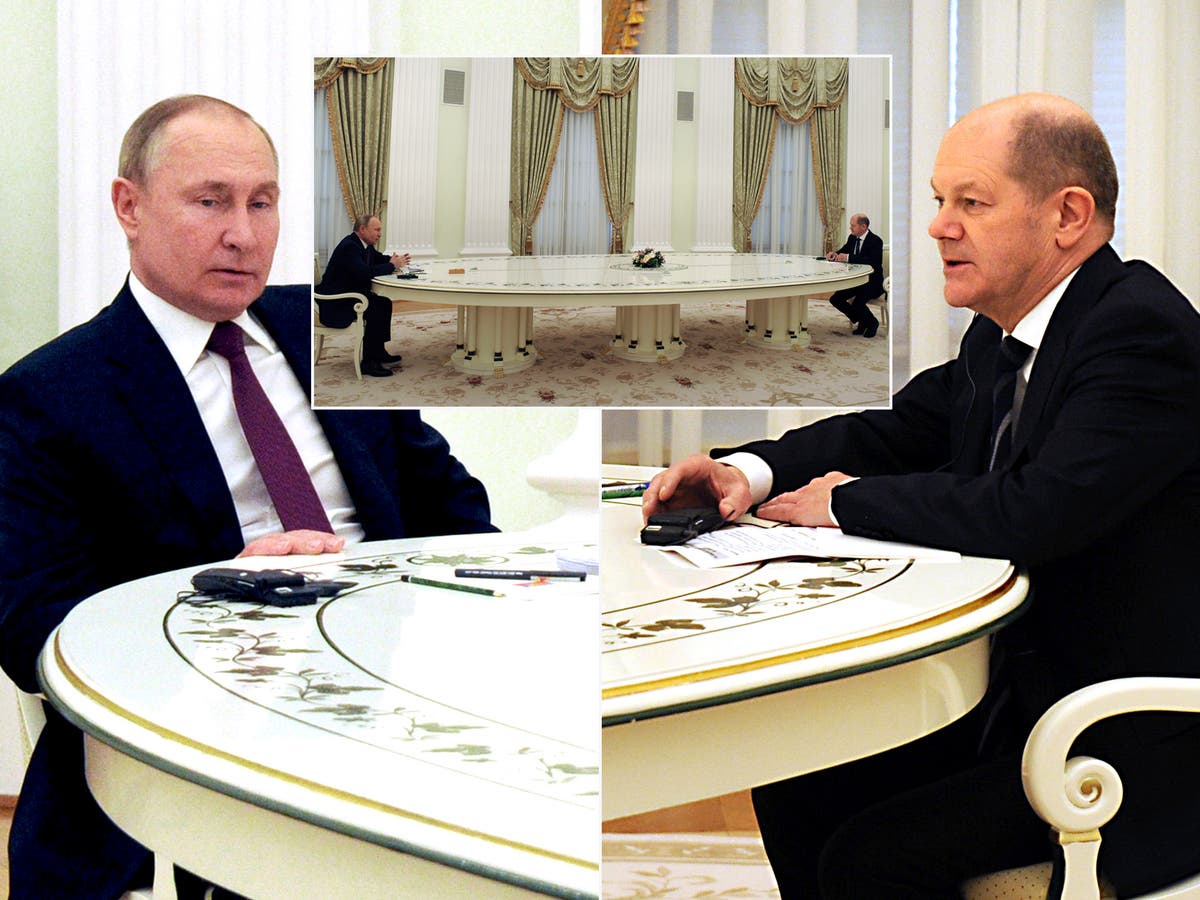 Ukraine did a pretty good job at turning the Davos podium into an anti-Russia platform, but now it turns out that this melodrama performed by Zelensky and company made little difference to the German viewpoint. Germany recently declared that it won't be able to deliver much sought-after anti-aircraft Gepard tanks to Ukraine before July.
Germany couldn't care less
With this declaration, Berlin also made it clear that it won't take Ukraine's urgency into consideration. Responding to this, Anastasia Radina, a member of the Ukrainian parliament, told Reuters, "For us, July is like, 'what?'" She said, "Let's ask a mother who is forced to sit in a basement with her newborn child who has no baby formula. … How far from now is July for her?" Someone from Zelensky's battled-marred regime should tell Radina that what her nation is asking for is not a baby formula but heavy artilleries and armaments, whose production and transportation take billions of dollars and great resources. So, despite Zelensky crying his eyes out at Davos, Germany is behaving wise enough to keep from falling for Ukraine's war trap.
Read More: To appease Putin, Germany rolls out the red carpet for Russian engineers and other skilled workers
Berlin's peace treaty with Moscow
Instead, Berlin is now inching towards hammering out an unofficial peace deal with Moscow. On Wednesday, Russia had proposed to build a food corridor between Ukraine and Europe to help the bloc ease its food crisis. Russian Deputy Foreign Minister Andrei Rudenko on Wednesday said, "Russia is ready to provide a humanitarian corridor for vessels carrying food to leave Ukraine in return for lifting some sanctions." So, Russia's offer is simple: Lift sanctions from our economy, and get your food reserves filled up to the brim.
And interestingly, Germany is now considering accepting Russia's offer! A high-ranking Berlin official told the media that the proposal was realistic. The official said, "I think that in order to lift anything [such as sanctions], we would not rely on the [Russia's] promises – we would need to see something happen on the ground first – this is where the complexity of the matter lies." Now, that's a dramatic shift in Germany's Russia policy. For Berlin, 'sanctions on Russia' is no longer the biggest issue, but the stability of food supplies is.
Along with the fuel crisis, Berlin is now staring at a burgeoning food crisis in the eye, which can only be remedied by Russian President Vladimir Putin. Currently, the EU is struggling to secure its food supplies from Ukraine due to the blockade imposed by Russia in the Black Sea. So, for Germany to feed its population and keep its industries up and running, a truce with Russia is unavoidable. And that's happening now. Berlin is again patching up with Russia, although unofficially, but that's an official beginning of the end of the war in Ukraine.