Germany is laying down a red carpet for skilled workers from Russia, despite growing hostility in Western media towards Moscow and propaganda about security threats from Russian workers.
German Chancellor Olaf Scholz has, in fact, relaxed visa conditions for Russian workers.
Read more: One tight slap by German voters was enough to turn Olaf Scholz into a Ukraine hawk
Germany to relax visa conditions for Russian workers
Under Olaf Scholz's latest measure to ease visa conditions for Russian workers with specialized expertise in areas such as IT and communication technology, the visa application process will be streamlined and the need for case-by-case assessments will be dispensed with.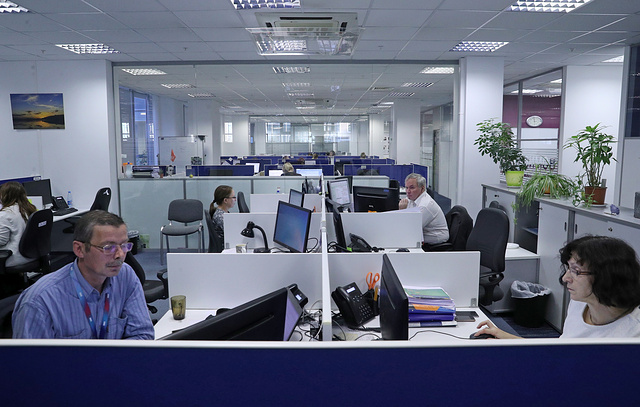 The so-called "global approval for access to the labor market" that applies only to skilled Russian workers employed in German companies earning a minimum of €43,992 a year will last till September end.
600 visas approved since the beginning of the Ukraine war
Interestingly, Germany has issued a total of 600 visas for Russian skilled workers that allow for a longer stay than the standard 90 days stay under the Schengen visa.
The German foreign office repeatedly issued about 350 work visas from its Moscow Embassy in April. Another 190 such visas were approved by the general consulate in St Petersburg. Mostly, the visas were for workers already employed in German enterprises.
German authorities seem to be increasing visa approvals for Russian workers in the name of humanitarianism. Germany's interior ministry has spoken about the increasing number of Russian nationals seeking protection in Western Europe. It also stated that around 222 Russians sought asylum in Germany in April.
Within Russia, there is no such urgency to leave though. It is Ukraine that is facing the brunt of the war and Russians do not really face a humanitarian crisis of the level that they may have to leave immediately. And why will they need any protection anyway? I mean Russia is invading Ukraine and all the fighting is happening in Ukraine. It isn't as if the Russians are facing any persecution or danger back home.
What Germany doesn't want to do is severe people-to-people ties with Moscow, enrage Putin, and get sucked into a conflict of sorts with Russia. At the same time, Germany cannot afford to seem friendly towards Russia while the entire Western world is railing against it. So, it found a middle path- keep up working relations with skilled Russian workers and tell the world that we are only helping Russians who want protection.
Disregarding warnings
Interestingly, the Federal Office for the Protection of the Constitution has recently published a warning that Russians engaged in German businesses or those who are about to move to Germany face the risk of being blackmailed to leak information of use to the Russian economy.
It stated, "Russia is increasingly isolated through the sanctions imposed in reaction to the war in Ukraine". The agency added, "Its economy is cut off from the know-how and technologies of the west."
The report released by the German domestic intelligence agency further read, "They may also try to exercise pressure via reprisals against relatives or acquaintances who have remained in Russia". It added, "In general, Russian intelligence services do not shy away from methods like threats and blackmail."
Read more: NATO is now asking Moldova to lift arms against Russia
This was being seen as some sort of an excuse that Berlin could use to bar Russian workers. However, Olaf Scholz understands that this is not the time to provoke Putin, nor is this the time to cross swords with the Russian President. He is therefore laying a red carpet for Russian workers in order to appease Putin.
Watch –