It seems that the Western world and NATO don't want to see peace and stability in Central and Eastern Europe. First, they provoked Ukraine into a war with Russia, and now, they are provoking Moldova.
Lizz Truss fires up the anti-Russia narrative in Moldova
Britain is planning to roll modern weaponry into Ukraine to protect it from the threat of a Russian invasion.
UK Foreign Secretary Liz Truss told The Telegraph that Putin was determined to create a "greater Russia" even though the Ukraine invasion didn't turn out to be an immediate success.
Truss added, "I would want to see Moldova equipped to NATO standard. This is a discussion we're having with our allies." She also said, "Putin has been absolutely clear about his ambitions to create a greater Russia. And just because his attempts to take Kyiv weren't successful doesn't mean he's abandoned those ambitions."
What Truss is proposing will require a supply of better military equipment to Moldova, replacement of Soviet-era weaponry, and training of Moldovan troops on Western platforms. This will end up provoking Russia just like it has got provoked in Ukraine's case. Moldova is therefore being forced to go the Ukraine way.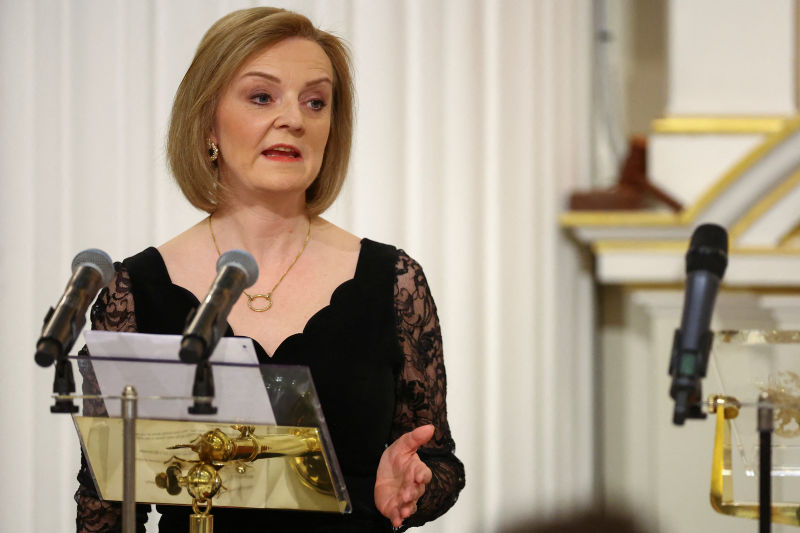 Moldova doesn't want to get involved
Meanwhile, Moldova has shown a clear inclination toward staying away from Russia's war in Ukraine. Moldovan President Maia Sandu is pro-EU but she has made it a point to pursue neutrality amidst the ongoing war.
Yes, the present dispensation in Moldova is pro-EU. However, unlike Ukraine, it isn't pro-NATO. Neutrality as a principle is enshrined in the Moldovan Constitution and the country is generally wary of joining a military alliance like the North Atlantic Treaty Organization (NATO).
Politicians from both sides in Moldova maintain the significance of neutrality. Denis Cenusa, a Moldovan analyst, explained, "That was signaling to Russia that Moldova does not want to be the next target." In fact, after the Ukraine war started, Moldova has been asserting its neutrality even more frequently.
Moldova understands that Russia won't attack it, simply for its desire to join the EU. It is an association with NATO that makes Putin angry and Moldova maintains that it has nothing to do with the military alliance. However, the NATO powers themselves are nudging Moldova to enhance its relationship with the alliance, which would end up pushing Russia and Moldova to the brink of a conflict.
The Transnistria games
The desire to push Moldova into a conflict with Russia becomes clear from the recent explosions in Transnistria, a  Moldovan territory administered by pro-Russia separatists.
Read more: Ukraine attacks Transnistria without any provocation
While Transnistrian authorities blamed Ukraine for the mysterious attacks and Russia called them an attempt to drag it into the war, Moldova didn't attribute anyone for the explosions.
Ukraine and the West are however using the explosions to somehow drive anti-Russia sentiment in Moldova. A senior EU diplomat alleged the incidents were "clearly prepared by Russia themselves". The view is admittedly based on an analysis of the security situation and speculations. There are no intelligence inputs to corroborate what the EU diplomats might have to say about the explosions.
Read more: Moldova has chosen a pro-EU leader, but that does not mean it will sit in the EU's lap
The Transnistria games show how NATO is hell-bent on pumping anti-Russian sentiment in Moldova and triggering another war in the region. NATO wants to see the Centralthe  and Eastern Europe destabilized and this is why it is now asking Moldova to lift arms against Russia.
Watch –