As global politics and relations evolve, the Middle East equation is undergoing numerous changes. Saudi Arabia is already attempting to contain Iran's increasing regional ambitions. And today, in the aftermath of their mutual enemy-Iran; Israel and Saudi Arabia are publicly extending their hands to each other. According to Haaretz, Israel is reviewing Saudi Arabia's proposal to change the international status of the Red Sea islands of Tiran and Sanafir and transfer them to Saudi Arabia.
The islands were under Saudi control until 1950 when they were handed over to Egypt by Riyadh. The islands were conquered twice by Israel, but they were returned to Egypt in 1982, along with other Sinai Peninsula territories. Egypt stated in 2016 that the two islands would be transferred to Saudi Arabia. The Egyptian parliament and Supreme Court authorized the arrangement in 2017, but any decision on the islands required Israel's approval according to the conditions of the 1979 Israeli-Egyptian peace treaty.
Israel and Saudi Arabia have been foes in past
Neither Israel nor Saudi Arabia has ever tried to establish diplomatic relations. In 1947, Saudi Arabia voted against the United Nations Partition Plan for Palestine, which sought to divide British Palestine into an Arab and Jewish state. Due to the Arab–Israeli conflict, Saudi Arabia has refused to acknowledge Israel since its independence in 1948. Historically, Saudi Arabia's official attitude regarding the Israeli–Palestinian conflict has been pro-Palestinian Arabs and anti-Israel.
However, considering Iran's ascent looming over the Middle Eastern region, both of these countries are banding together to cement their ties. Despite this, Iran's ambitions have grown stronger, with the US considering renewing the JCOPA accord. Saudi Arabia has been dissatisfied with how the US has handled the Middle East under Biden's leadership.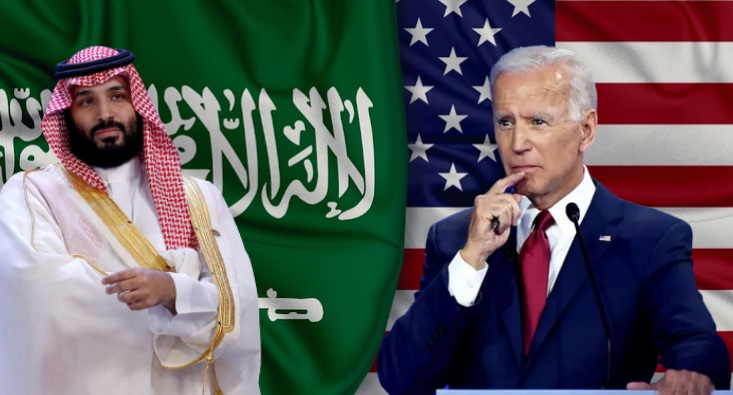 Saudi Arabia is irked with the US approach towards Iran
Relations with Saudi Arabia, a long-regarded key US ally, appear to have strained under the Biden administration. The fundamental reason for this is Biden's newfound fondness for Iran. Biden's greater predilection toward Iran has alarmed the Arab countries, particularly Saudi Arabia. Biden's unwillingness to consult Arab countries on the Iran nuclear deal was a fundamental element in the United States' breakup with the Arab world. Saudi Arabia has been outspoken in its opposition to the JCOPA pact, claiming that the West has failed to consider its interests in the deal. Because it will further empower Iran and destabilize the region, the pact is seen as a threat to the area's political and security systems.
Furthermore, in order to tackle the growing threat posed by the Iranian-backed Houthis, Saudi Arabia has continuously sought American security assistance and commitment. Despite this, Biden stated that the US will no longer support Saudi Arabia's Yemeni offensive.
Read more: Frustrated by Biden's constant targeting, Saudi Arabia dumps the US for Israel.
Biden has a history of being tolerant toward Iran and the Houthi rebels, who are backed by Iran. Last year, the US Department of State overturned a hastily made Trump administration decision to label the Houthis as "foreign terrorist organizations" and subject them to sanctions
With this, Saudi Arabia has obviously lost all the hopes from the US to contain Iran. In any case, Iran's nuclear program and assistance with regional terrorism cannot be trusted. As a result, Saudi Arabia is now attempting to openly build relations with Israel. If accepted, the agreement will be the first between Israel and Saudi Arabia to be made public.
Watch –