As a result of the blockades, thousands of tonnes of food shipments have been stalled in Ukraine. It is a world-known fact that Europe is currently scrambling to secure its food supplies as the Russia-Ukraine crisis turns into a worldwide food crisis.
However, Africa is at the most risk. West Africa is hit by its worst food crisis in a decade, with 27 million people going hungry to bed. This number could rise to 38 million this June and this would be a world record. If no urgent action is taken, nothing will be stopping Africa to starve to death.
The European Union and the West are blaming the rising crisis on Russia, that it started the war and is responsible for the food crisis. Although, they are advising Africa to side with the west so they can secure food supplies. But, their motion will fail as Putin is in no mood to allow it.
Senegal President trashes Western Sanctions
The Senegalese President, Macky Sall has criticized the West over Russian Sanctions that has led to an intense food crisis in Africa. Macky Sall, who also chairs the African Union, has warned the European Union that Africa is facing a food crisis with soaring wheat and fertilizer prices combined with increasing food shortages due to the war in Ukraine.
Targeting the sanctions, Macky stated, "They (Sanctions) are making it harder for African nations to buy food. The African Development Bank says the price of wheat has already jumped 45% on the continent."
Well, this statement comes as a surprise because just a few days ago, African Union was at the EU summit. At the EU summit, The African Union was advised to blame Putin for the food crisis and co-ordinate with the European Union to increase production.
But, Senegal has made it clear that won't backstab Russia. In addition, Vladimir Putin and Macky Sall had talked about the rising crisis and he was 'assured' that food grains will be restored. After the meeting, Macky was quite satisfied by Putin's assertiveness. He said, "I found Vladimir Putin committed and aware that the crisis and sanctions create serious problems for weak economies, such as African economies,"
Read More: A Venezuela-like food crisis is about to hit every country in Europe
The long hold friendship
Vladimir Putin has clearly stated that  Russia is "always on Africa's side" and is keen to ramp up cooperation. In recent years, Russia has aligned with countries on the African continent. Many of these relations were first established by the Soviet Union during the Cold War. Though, between 2015 and 2022, Russia's trade with these African countries doubled to about 20 billion dollars a year.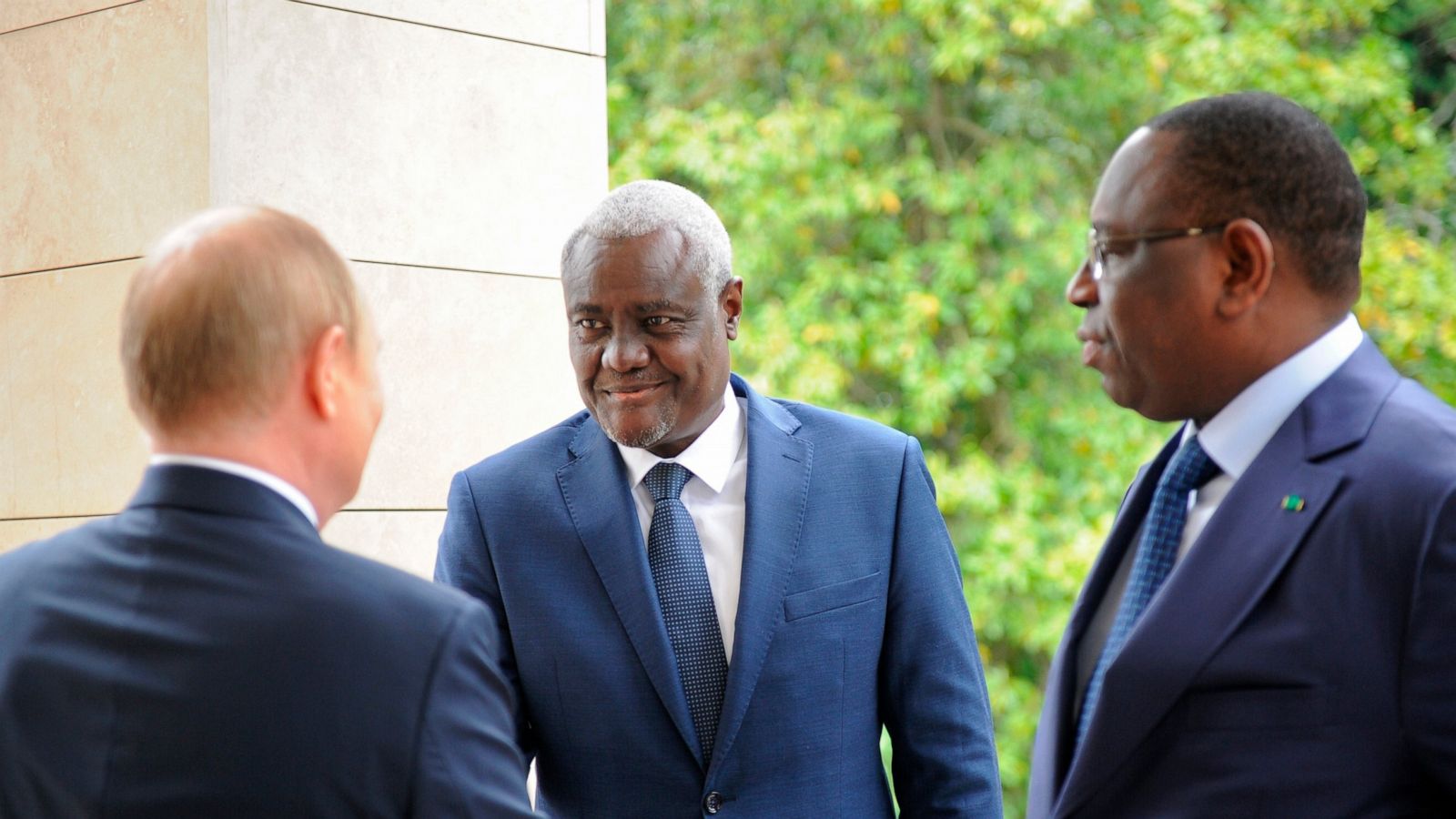 These ties help Africa to secure Russian military expertise and equipment, including training and arms sales. In return, economic ties provide Russia access to minerals and rare metals, including aluminum in Guinea and lithium in Zimbabwe.
And when we talk of food, Africa imported wheat worth $3.7 billion (32 percent of total African wheat imports) from Russia and wheat worth $1.4 billion from Ukraine (12 percent of total African wheat imports) in 2018-2020. This is according to the United Nations Conference on Trade and Development.
Whereas, Benin and Somalia obtain all of their wheat from Ukraine or Russia, according to the UN Comtrade database, the dependency of Egypt is at 82 percent.
Read More: UK's devotion to help Ukraine out of the grain crisis gets quashed by Putin
The West did everything it could to push Africa against Russia. However, a simple meeting between counterparts was enough for Russia to reclaim Africa.
Africa's food crisis is acute, due to a lack of agricultural possibilities. The United Nations has previously warned that the Ukraine conflict will not only hike food prices but will also put fertilizer out of reach for millions of farmers, potentially harming Africa's harvest next year. Only Vladimir Putin can dare to stop the crisis from worsening.