Turkey and the European Union have stayed at odds with each other on various issues. The Bloc lashes out at Turkey over Greek migrants and Turkey has also become a blockade for the NATO membership of Sweden and Finland.
President Erdogan claims that the members of the Kurdistan Workers' Party, or PKK – an armed group opposing Turkey's cruel treatment of its millions of Kurdish citizens, have been granted asylum in both countries. Erdogan however also knows that Europe is in a deep crisis, and is suffering from fuel and gas shortages.
The EU has failed to find an appropriate substitute for recovering from the deepened crisis. Now, Turkey looks to benefit from Europe's recklessness and it will be again a win for Russia.
Turkey looks to serve as a transit point for the Russian gas supplies
Turkey's Deputy Energy and Natural Resources Minister Alparslan Bayraktar has confirmed that the country is looking to serve as a transit point for the Russian gas supplies to the European market. Reportedly, Turkey wants to use the entire infrastructure for domestic production within the framework of domestic consumption and transportation of gas to foreign markets, including the European ones, for existing suppliers through the gas pipelines of Azerbaijan, Russia, and Iran.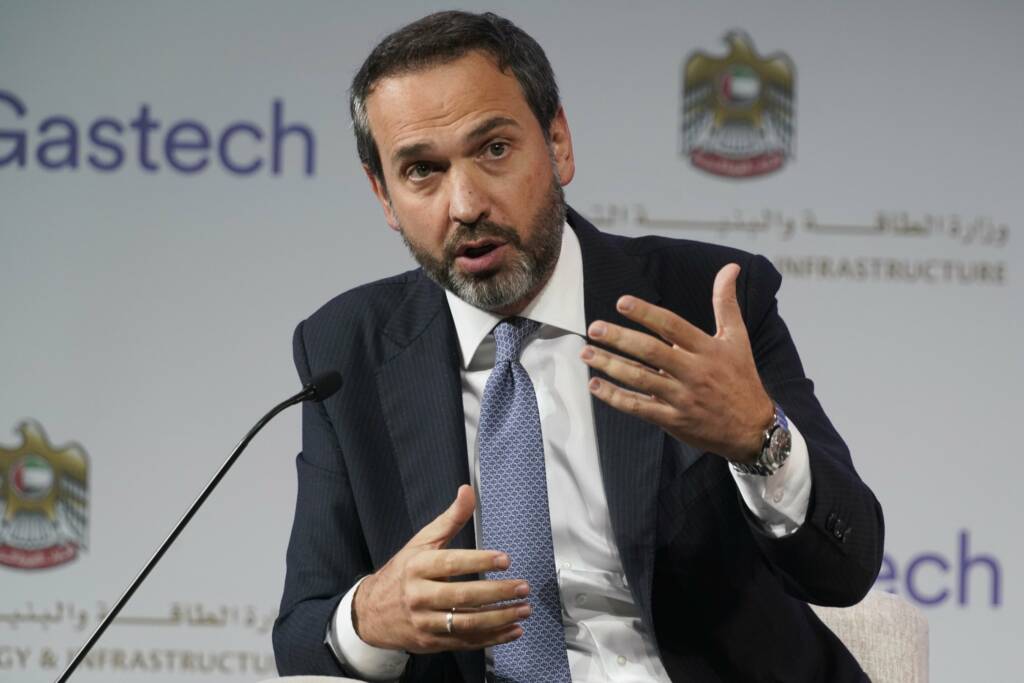 Russia is one of the major gas suppliers to Turkey. The Russian Gazprom supplies the fuel via the Turkish Stream and Blue Stream pipelines. Turkey now wants to send this gas to Europe by acting as a new transit point.
In addition, the two-string Turkish Stream offshore gas pipeline that was launched back in 2020 has a total capacity of 31.5 billion cubic meters. One of the lines supplies the Russian gas to Turkey, while the other serves the southern and southeastern European countries.
In short, Turkey wants to supply gas to Europe and fill its own pockets. This might certainly push the European ambition of avoiding Russian gas and oil into shambles.
This move of Turkey is not a new thing as the nation has been trying to benefit from Europe since quite some time. Back in March 2021, a Turkey-Israel gas pipeline was also discussed behind the scenes as one of Europe's alternatives to Russian energy supplies. The Turkish President, Tayyip Recep Erdogan was ready to compromise his long-standing conflict with Israel just to make things work out for Europe.
Read More: Europe's panic buying leaves Australia gasping for gas
EU may bend to the demand
Believe it or not, the EU may end up bending to Turkey to fulfill its own desires. The EU needs to fulfill its need at the earliest to avoid the bloc's economy from going into shambles.
Ukraine was a major source of wheat and a transit point of gas for Europe. Russia however has now blocked Ukraine's food supplies and Europe as a consequence is looking at a major food crisis in the coming days. Europe has already submitted to the Russian demands of buying oil using Rubles instead of the U.S. dollar.
In addition, the EU's panic buying is also affecting the worldwide supplies and infrastructure systems. Recently, due to the EU's panic buying, Australia suffered a major setback as it had to halt its ambitious LNG projects as the Europeans are snatching up the floating storage and regasification units (FSRUs) required to convert LNG to gas, leaving relatively little for Australian import programs targeted to recover from the supply shortfall predicted by 2024.
The EU is already panicking, and Turkey has just given a new helping hand to the EU and for the bloc, it doesn't matter anymore as it wants to avoid the rising catastrophe at any cost.
Read More: Europe's panic buying leaves Australia gasping for gas
Tayyip Recep Erdogan maybe a terrible human, but he is a brilliant politician. Erdogan knows that the EU is in desperate need of gas and he will certainly look to profit from the bloc's helplessness.
Watch –