In no time after taking office as the new top diplomat, Penny Wong, the new foreign minister of Australia, recently went on a tour to three island countries in less than two weeks. Amidst the heated vying between China and Canberra for regional influence, Penny Wong has already travelled to three Pacific Island nations.
China's visit to Pacific nations
Well, this comes soon after foreign minister of China, Wang Yi's visit to the Pacific nations with the sole purpose of signing trade and security agreements with these nations. The suggested China-Pacific Island Countries Common Development Vision also proposed support for action on climate change and health. But this visit was doomed to fail and China fell on its sword. Ten Pacific Island states rejected China's proposal for a broad regional security treaty, citing concerns that the idea was intended to compel them to fall into Beijing's vicious trap.
China has been attempting to win these countries over by telling them that China has no hidden agendas.
"No matter how the international landscape may evolve, China will always be a good friend that shares the same ideal and follows the same path, a good brother going through thick and thin as well as a good partner forging ahead side by side of Pacific Island countries," Xi said in the statement, released by the Chinese government.
China has always been of the view of creating its presence in the region. But all efforts went in vain.
Canberra's competition with Beijing for regional influence heats up
The foreign minister of Australia, Penny Wong, has been making visits to the pacific nations recently. Well, these can be attributed to Canberra's competition of establishing its influence over Beijing.
Wong visited Tonga on Friday and in a joint news conference with the Tongan Prime Minister, Siaosi Sovaleni, she emphasized Australia's plans to engage more with these countries.
"We were elected with a very clear position that we would put in more energy and more resources, bring new energy and more resources to our relationship with the Pacific," she said.
Wong also discussed the fight against climate change, a pressing concern for island countries that risk being submerged by rising sea levels.
"The experience of your country and the experience of Pacific Island nations, the real, present national security, economic and existential risk and threat, which is the climate change that you are experiencing, gives you a powerful voice in the world and in the region on this issue," she said.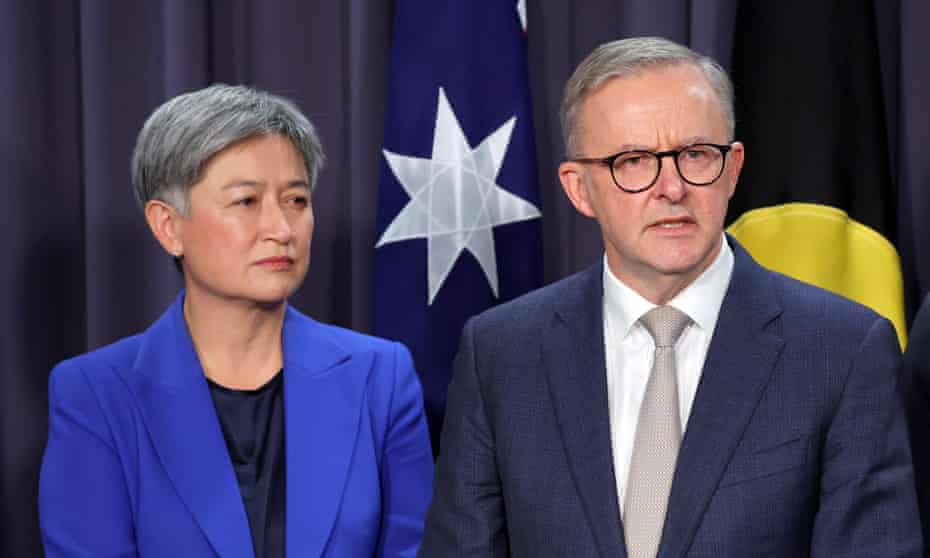 "The Australian people have voted for a government and a Parliament that is supportive of more ambitious action on climate change," Wong said. "And that is what we will do at home and in the world."
Also Read: No end to disgrace: Now, Pacific nations whack the life out of China
Canberra playing catch-up with Beijing
On her first day after swearing-in as the foreign minister, Wong flew to Japan for a meeting of leaders from the Quad security grouping, which also includes the U.S. and India. A few days later, she went to Fiji, followed by a trip to Samoa, where she met with Prime Minister Fiame Naomi Mata'afa and promised to give the country a new patrol boat.
Well, the Chinese Foreign Minister Wang Yi visited both Samoa and Tonga shortly before Wong as part of a regional tour that also took him to the Solomon Islands and Kiribati. Beijing signed multiple agreements with the two countries, including memorandums of understanding on economic cooperation, beating Australia to the punch.
Not just this, Wang even met virtually on Monday with counterparts from 10 or so Pacific Island nations in Fiji to discuss a sweeping region-wide trade and security deal. But nothing came to fruition as nothing was signed, owing to opposition from the Federated States of Micronesia, which relies on the U.S. for its defense.
Wong suggested in an appearance on Australian public broadcaster ABC that Canberra will push back against China's drive for security cooperation.
"We believe that regional security is the responsibility of the whole Pacific family, of which we are a part, and that's the approach we're taking, and that's the approach that many Pacific Island nations are reinforcing in their responses to us," she said.
After Wang Yi's fiasco, Australia is crossing swords with China to create its influence in the Pacific.