The big gun of the European Union, Germany has been a major face in the last four months. Ever since the Russia-Ukraine war started, Germany backed Ukraine on all fronts. The same goes for handling migrants, more than 700,000 people fleeing the war in Ukraine have been recorded in Germany thus far.
Around 727,205 people have registered in Germany's Central Register of Foreigners (AZR), out of this 93% hold Ukrainian citizenship. A significant number may have traveled to other European Union countries. Now, Germany is quite concerned about its financial burden knowing that its economy is in shambles.
Well, it's quite obvious that many Ukrainians are looking to stay inside the EU bloc knowing the luxurious leverage they may get. Germany, on the other hand, looks to change asylum rules so that Ukrainians are pushed away from the region.
Speak German or Leave
Reportedly, Germany's  Interior Minister Nancy Faeser is preparing to table a draft law to help asylum seekers who have stayed in Germany. But, this is definitely not a piece of good news for Ukrainian asylum seekers.
In this draft law, rejected asylum seekers who have stayed in Germany for more than five years under the country's "tolerated" person status get the chance to obtain a permanent residence permit if they can prove that they speak German and are self-sufficient after a one-year trial period.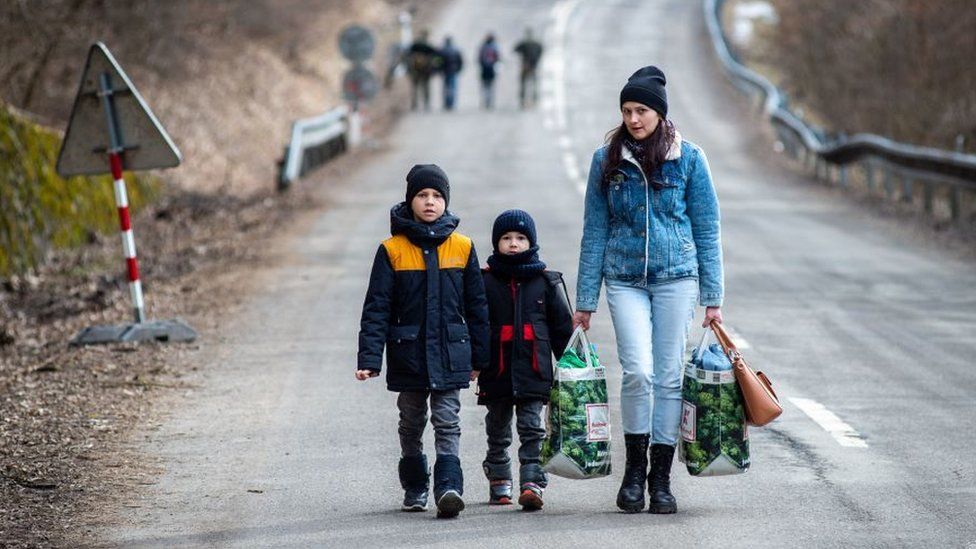 However, rejected asylum applicants may receive a "tolerated" status if deportation at the time is not possible, for example, for health reasons. Still, this will be a short-stay permit. This does not provide them any right to remain in Germany permanently.
The German government boasts that the proposal aims to give immigrants fulfilling "certain integration prerequisites" the chance to make stable life plans rather than waiting to be deported. But, it's exactly the opposite for Ukrainian refugees.
Currently, there are around 100,000 migrants that have been living in Germany as tolerated persons for five years or longer. But, the registered Ukrainian migrants are 700,000 i.e. at least 7 times more than 'tolerated' persons.
It's quite certain that Ukrainian asylum seekers don't know German and have little financial backing as of now. So, it is quite inevitable to predict that Ukrainians are set to be deported.
Read More: Angry Europeans are now baying for expelling Ukrainian refugees from their countries
A sudden shift of Opinions
Germany has undoubtedly used a sneaky method to obtain justifications for deporting Ukrainians, but they're not alone. Other countries have also gone from being pro-migration to being outspokenly anti-migration.
Moreover, the general public is turning against Ukrainian refugees. A common issue in countries across Central and Eastern Europe is the benefits that these refugees have been receiving. The narrative that is gripping the region is that governments are taking more care of refugees than their own citizens.
And honestly, Ukrainian refugees, due to the luxurious leverages they are enjoying, are in no mood to leave these areas. Whereas, the economic consequences of the migrant influx have also started to erupt. The house shortages are erupting and thereby rendering Europeans homeless, whereas the cost of living is a world-known thing. The concessions that Ukrainian migrants are enjoying are quite a reason why people are turning against governments.
Hence, Germany has decided to get rid of these 700,000 Ukrainian migrants by simply drafting new laws, making them unfit for German citizenship.
Read More: The Ukraine war renders Europeans homeless
The upsurge in hatred and ill-feeling toward Ukrainian refugees is only going to worsen, and it will inevitably become a significant political problem for the continent. Germany does not want this to happen, so Faeser intends to add harsher procedures for deportation of convicts, as well as stricter restrictions for detention until deportation.