Angela Merkel was seen offering some guidelines to Europe in a recent interview in Berliner Ensemble. Angela Merkel has spent a long time dealing with the EU as the German Chancellor. She is the only EU leader, along with the Dutch Prime Minister Mark Rutte and Hungary's Viktor Orban, to have spent more than 10 years in the European Council which makes her pretty experienced in terms of understanding how the EU works.
Merkel's diplomatic ties with Russia
The former German Chancellor defended her handling of the Germany-Russia relations in her first major interview since stepping down 6 months ago. She said she has "nothing to apologise for". There have been accusations against Mrs. Merkel of leaving Germany vulnerable by pursuing business-led relations with Russia.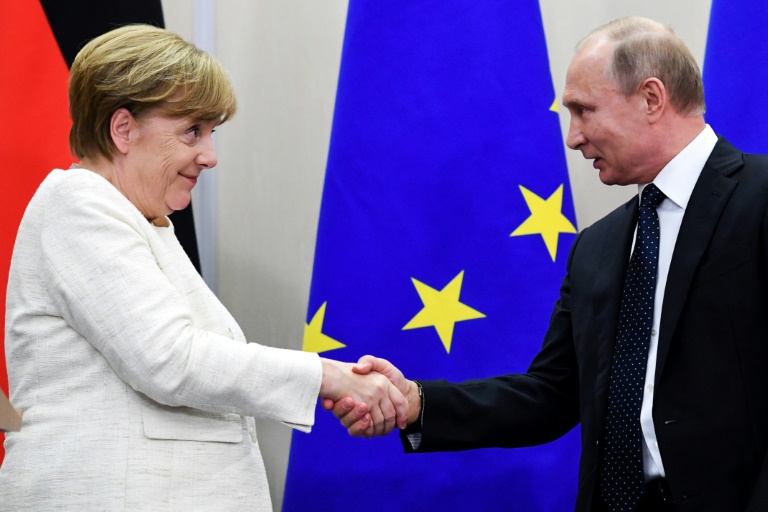 It was only under her Chancellorship, that the Nord Stream 2 pipeline to carry Russian natural gas directly to Germany was completed. This pipeline only got suspended by her successor, Chancellor Olaf Scholz, shortly before the Russia-Ukraine conflict that began on 24 February.
Read more: Russia now fully controls the Kerch Strait, and this changes everything
Amidst rising concerns over the Russia-Ukraine conflict, there has been a constant pressure on Europe for imposing stringent new sanctions over the conflict, to reduce its dependence on Russian energy without damaging its own economy. Now, this comes when the European economy is itself in tatters.
Merkel makes a strong point
Angela Merkel who has been silent on the issue ever since the beginning of the Russia-Ukraine war, finally broke the silence and gave a strong advice to Germany and the rest of Europe. She stated that Russia and Europe are neighbours and they won't be able to ignore each other. "We have to find a way to co-exist despite all our differences," she said.
Read more: Germany's immigration rules make 99.999% of Ukrainians unfit for seeking asylum
Merkel had supported sanctions against Russia earlier when it annexed Crimea in 2014. She had said that sanctions against Russia over its annexation of Crimea "could have been stronger" but added that there was no majority sentiment for doing so at the time. She also opposed Ukraine from joining NATO. She says she still stands by her views.
Merkel is basically saying that Russia is a part of Europe and that the trade relations that Russia and Europe share are of great strategic importance. Russia-Europe trade relations according the her, shouldn't be pushed to a point where there's no coming back. It's imperative that the EU takes the advice of Merkel seriously.
Watch –