As the war in Eastern Europe reaches its showdown, countries that once pivoted their support on Ukraine are seen leaving in hordes to a much safer zone to evade any kind of Russian threats. Being dependent on Russia by large, the small scenic country of Netherlands had all good reason to not give any kind of remark that may infuriate the Kremlin, but they talked big things that ended up apprehending Moscow.
A change in stance
Addressing the Ukrainian parliament on May 12, the prime minister of Netherlands said it is important that they take advantage of every chance to advance Ukraine-EU collaboration and that they collaborate on recovery and reconstruction in a way that brings Ukraine closer to the European Union. He also suggested that sanctions on Russia must be maintained until Russia's aggression ceases and Ukraine's sovereignty is restored.
Going further PM Rutte pressed the need for the west to take major steps that would see Amsterdam getting free from the clutches of Russian oil. He said that the Netherlands is prepared to take this step alongside the allies and partners. PM Rutte must have probably tried to imitate the diplomatic stand taken by Poland but Amsterdam's big talks got noticed inviting the Russian wrath.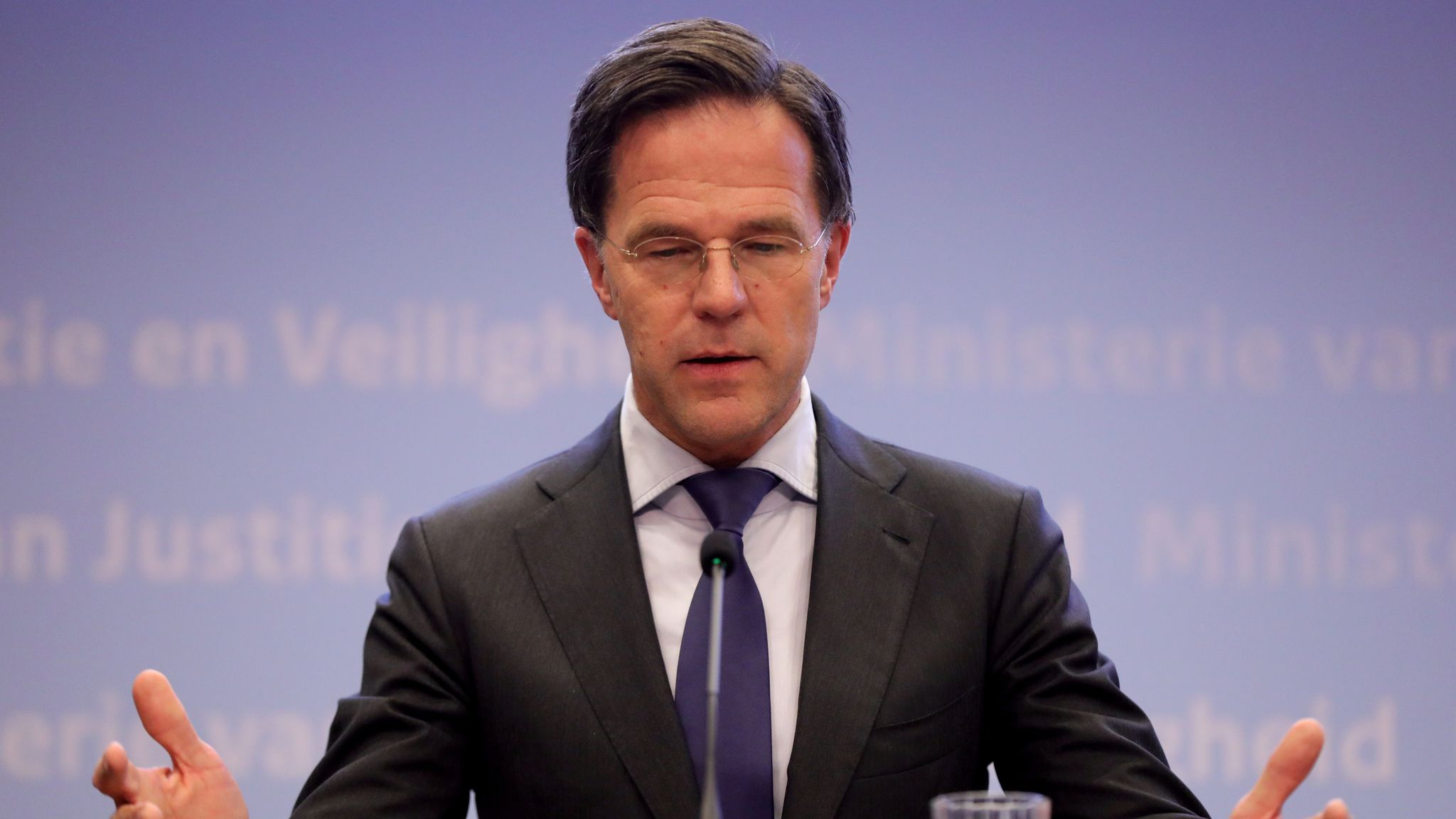 In response to the tall talks made by Netherlands at the behest of the United States and EU, Russia widened the plot of the story by halting the gas supplies to Amsterdam with immediate effect.
Dutch company Gasterra used to be the buyer of Russian oil from Gazprom and the contract between GasTerra and Gazprom was meant to end on 1 October. The immediate termination of the contract means that two billion cubic metres of gas will not be supplied.
Bow before Russian oil
Even though fatigued by Russia's new move, Netherlands stayed in its resolute stand against Russia which made the world go in awe. A small country from Europe is fighting a big fight and the valour of Dutch got the appreciation and recognition from the global powers.
GasTerra said it does not want to comply with Russia's demand from 31 March that unfriendly' countries should pay for gas supplies in roubles for fear it could "violate" EU-imposed sanctions. "Opening accounts in Moscow under Russian law and their control by the Russian regime are too great a risk," it added.
Unfortunately, the valour didn't change the things with Russia. With every passing day, Putin was getting his hands on new Ukrainian territory while it was unrealistic for Netherlands to expect more from EU and NATO which were lacking behind and was refusing to give a helping hand to any of their allies.
Sensing the overall collapse in the system practiced by the US and its allies, the Netherlands is changing the old tunes of cacophony they had with Russia and is currently looking to get into the good books of Kremlin again.
Read more: 'Mosques in our country are in control of Islamists,' Netherlands wakes up to the threat of Islamic extremism
Perhaps the nervousness within them has made them take a new path which happened with the Netherlands opposing Ukraine's bid to get into the European Union, a perfect u-turn that may give an opportunity for some tensions to happen within the EU.
On a diplomatic note, Netherlands said in Brussels, "Ukraine does not sufficiently meet the criteria related to the stability of institutions that guarantee democracy, the rule of law, human rights, respect and protection of minorities. Kyiv will need to fundamentally improve its legislative and institutional framework to make progress on all these fronts. "
Close to a month ago, Netherlands had a completely different take on the happenings in Ukraine and now the grip on reality has made the Dutch go an idle way with Moscow. With every day moving, Russia's design to make the EU crumble is seeing gold, the final collapse is underway.