Just a month ago, French President Emmanuel Macron won the French Presidency for a second consecutive term. The French liberals were taken aback by Emmanuel Macron's victory in the French Presidential elections.
But, the recent prime elections indicate that the voters have outplayed Macron. The left alliance was forged to outgun Emmanuel Macron in parliamentary elections and unfortunately, this has happened.
The left alliance is having leverage against Macron in just one round of elections, wonder what can happen in the final results? Macron's position as President may get plundered by the left alliance.
Razor Thin Majority
French President Emmanuel Macron's centrist alliance is in dire danger of falling short of a majority after the conclusion of the first round of parliamentary elections as the left saw a surge in support for a new leftwing coalition.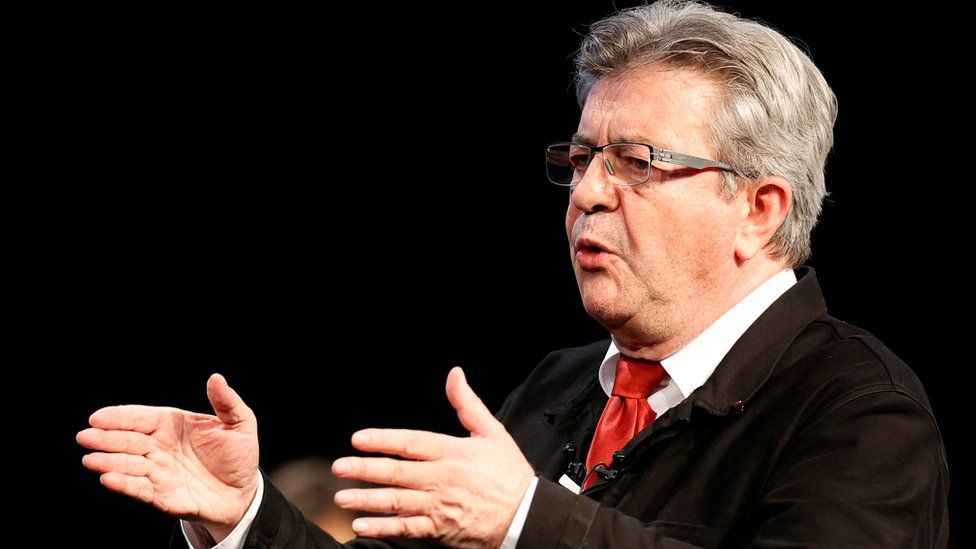 Macron's "Ensemble" (Together) alliance went on a neck-to-neck battle with the leftwing NUPES grouping with both scoring around 25-26 per cent of the popular vote. If the current trend continues, four polling firms projects that Ensemble would win 225-295 seats in the decisive second round of voting. The alliance would possibly short of a majority of 289 but comfortably emerge as the largest alliance.
Putting behind their divisions, the French left united behind Jean-Luc Melenchon, a hard-left veteran who has a radically different program, including lowering the retirement age, hiking the minimum wage by 15 per cent, and creating wealth taxes. The sole purpose of this alliance was to defeat Macaron, and its heading that way.
Read More: French liberals close to going extinct after Macron's splendid victory
Danger for Macron
Well, a parliament full of people against the president is something that Macron does not wants to face. But, the current trend indicates that Macron's 2nd term as president is going to be a bumpy road.
According to France's constitution, the president has sole authority over foreign and defence policy, but domestic legislation requires a majority in parliament. If Macron's alliance fails to garner a majority, Macron will either have to negotiate bill-by-bill with right-wing parties in parliament or try to recruit opposition or independent MPs to his cause, this would create a hassle in administrative powers for the French President.
Macron's last chance to defeat Melechon's alliance is just 2nd round. If he loses to garner public before the second round, Melechon's alliance could become an unstoppable force. Although, Macron is set to make a public appearance at an arms fair in Paris, kicking off what promises to be an intense week of campaigning from all sides.
He and his allies have sought to portray Jean-Luc Mélenchon as an old-style tax-and-spend leftist whose anti-EU and anti-Nato policies pose a danger to the country. Hope that strategy works out, else his 2nd term as president won't be as bold as it was earlier.
Read More: Emmanuel Macron's approval ratings go through the roof amid the Ukraine crisis
Leftwing NUPES will become a major alliance in the parliamentary elections. This is a major setback and a warning for Macron that his Presidency could be at risk.
WATCH: