NATO, led by the United States, has recklessly aided Ukraine in its battle against Russia. Weapons, ammunition, and a variety of light and heavy military equipment, such as anti-tank and anti-air systems, howitzers, and drones, are being sent by individual NATO member countries. Furthermore, the Biden administration has been distributing these weapons in an indiscriminate manner. Since the Russian incursion more than three months ago, the US has already delivered around 5,500 Javelin anti-tank missiles to Ukraine. NATO allies have contributed and committed billions of dollars in military hardware to Ukraine so far.
Allies are also delivering medical supplies and other critical equipment to Ukraine, including cyber security, chemical, biological, radiological, and nuclear threat protection. They are also assisting Ukraine financially with millions of euros. Many allies are also assisting people with humanitarian aid and housing millions of Ukrainian refugees.
Also, in order to punish Russia, the NATO member nations took an incomprehensible and foolish decision to openly declare that they will no longer trade with Russia especially in Russian gas and oil. Nonetheless, Russian gas has been used to heat homes, power enterprises, cook food, and light streets throughout Germany for the past five decades, accounting for 41% of the EU's natural gas imports in 2019. Germany has been one of the largest buyers of Russian gas in Europe.
All of these efforts however, appear to go in vain. Despite the tough economic sanctions, Russia's currency has mounted a stunning turnaround. The ruble jumped 40% against the dollar since January. Russia continued to advance in the battle. Russia has annexed the ex-Ukrainian areas of eastern Ukraine one by one. First, the Donbas region was secured, and Ukraine's surrender of Mariupol was accepted. None of the major western nations was able to bring the conflict to a conclusion. Now that the western world has tried and tested every recipe for containing Russia, they feel that only one strategy can help end the war.
Read more: After securing Donbas and Mariupol, Russia begins cutting Ukraine from the Black Sea
Better late than never
NATO Secretary-General Stolenberg has proposed a long-awaited solution. In order to resolve the current crisis, the NATO chief stated that Kiev will have to make some territorial concessions to Moscow.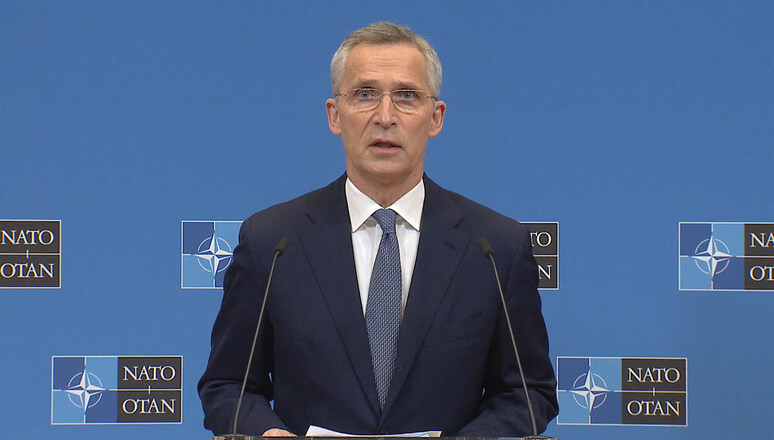 He stated that peace talks can only be effective if Kiev has a clear understanding of how much territory it is willing to give up to Moscow. "Peace is possible," he said, adding, "The only question is what price are you willing to pay for peace? How much territory, how much independence, how much sovereignty…are you willing to sacrifice for peace?"
In many ways, this is a stark admission of defeat by NATO, the world's largest military alliance. Ukraine will undoubtedly be jittery as a result of this announcement. Zelensky must have realized that the assistance it had previously received from these NATO nations would eventually come to an end. These countries will not be able to aid Ukraine eternally. So, it's best if Zelensky realizes now that the war cannot be stopped and peace cannot be created unless the area is ceded to Russia. And this is the ultimate answer.
Watch –