Russian foreign minister Sergio Lavrov has the reputation for being an astute speaker who puts a lot of thought into every word he says. The former diplomat has acquired all the traits of an erudite who could make diplomatic partners in no time by carefully constructing words. So, such a man who has seen it all in the diplomatic fiefdom will not have second thoughts while spurring words that weigh significance. The same has happened in the recent CSTO council of foreign ministers meeting in Yerevan, Armenia.
Sergei Lavrov — The diplomat 
In the meeting, Sergei Lavrov used the term "Indo-pacific" which was a surprising departure from the normal Russian narrative. Until now "Asia- pacific" was the mainstay in Moscow's diplomatic parlance and the current shift is a speck of surprise since it is Sergei Lavrov and there is no slip of the tongue in his revered book of diplomacy.
This specific instance was when he said "The principle of the indivisibility of security obviously applies to the Indo-Pacific Region today." Russian representatives have always felt the comfort in using the term "Asia-pacific", like what China always says. But the current shift in diplomatic phrasing has more to do with the observational and insightful prowess of Vladimir Putin.
India is a fledging global superpower and the south Asian country holds good ties with both the US and Russia. Considering the oft-held narrative of Putin's malaise in Ukraine, India could have tilted towards the west and no one would have batted an eyelid. But New Delhi made a pivotal stand to align with Moscow by abstaining completely from the UN-held vote against Russia.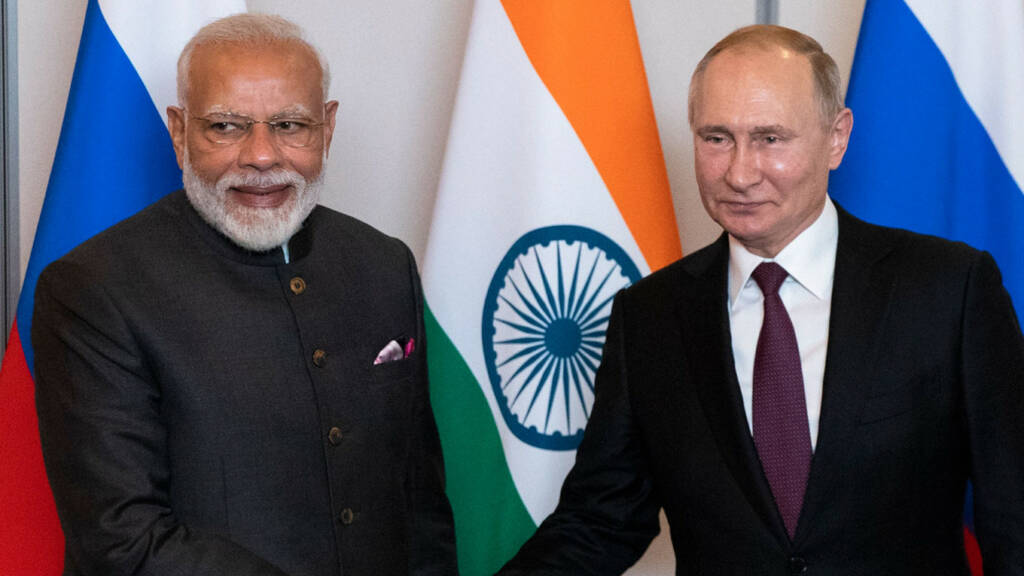 Read more: Russia's big victory, just an announcement away
Meanwhile, China's camaraderie with Russia needs no introduction. Their trade deals and military associations have made a compelling geopolitical case with another striking point being Beijing's never-ending animosity with the west. So, when the UN general assembly called for vote, Moscow expected sure-shot support from China but Beijing abstained from voting. Xi Jinping's politics is a tangled mess and even the best of its cohorts may get snubbed according to the political need. Trusting Beijing like the back of his hand turned out to be Vladimir Putin's Achilles heel. It was more like Belarus not voting for Russia in the UN.
While the war grinds on in eastern Europe, Ukraine seems winning the war on social media while Russia has been plunging ahead grabbing territories by will on the ground. This grip on reality has triggered the power circles in Beijing to backtrack into the Russian line of politics.
But it should be understood that every Beijing move has been scrutinized with precision by the elite circle in Kremlin, and with these observations in mind Russian foreign minister, Sergei Lavrov with one single word has hammered the nail into Beijing's heart. The usage of "Indo-pacific" definitely wasn't a slip of tongue but it was rather a signal wrapped in vengeance to show China that it is India that Moscow associates with but not Beijing.
Watch –