On social media, Russia is losing the war rather embarrassingly. Ukraine – the NATO-trained army, we are told, is making the Russians run for their lives. Russia is simply making no progress; we are being told. Is there evidence to back such bombastic claims? No, not a shred of it. In fact, we are supposed to blindly believe these assertions only because they are coming from Ukraine – the innocent victim of a war that Russia is mindlessly waging against it. However, contrary to the perception being created on social media with the help of Western disinformation, the Ukrainian army is losing its ability to fight with every passing day.
The Ukrainian forces are worn out, exhausted, and no longer have the will to fight for their country. The Ukrainian army is now highly fragmented, and operating in terms of singular units. Separately, Ukrainian army commanders have abandoned their units. The volunteers who were conscripted to fight against Russia are now losing their zeal, due to a lack of proper military training and equipment.
Ukraine Accepts Reality
After weeks of beating its own trumpet, Ukraine has made peace with some facts. One, it cannot defeat Russia. Second, it cannot defend its territory from being taken over by Russia. Third, nobody is coming to physically support Ukraine in its fight against Russia.
So, Ukrainian foreign minister Dmytro Kuleba has now been told to begin negotiating with Russia to end the war. On Thursday, Kuleba admitted that the military situation in eastern Ukraine is even worse than people say it is and the country needs heavy weapons now to effectively fight Russia. He also revealed that as of Thursday, peace talks between Ukraine and Russia were not taking place.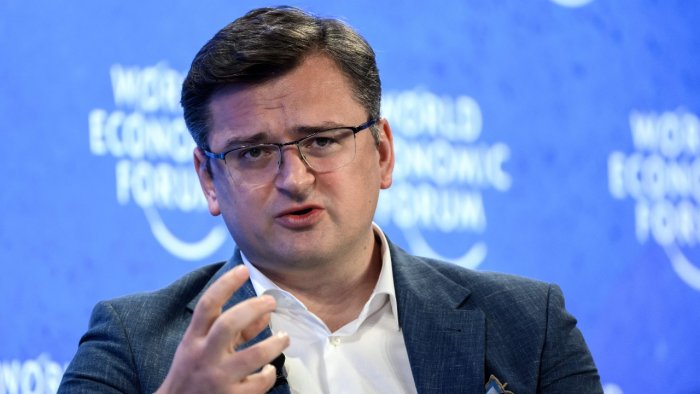 Russian Foreign Minister Sergei Lavrov had earlier said that the West deliberately encouraged President Volodymyr Zelensky to be adamant in negotiations with Russia and slow the process of reaching an agreement.
Evidently, survival is the keyword for Ukraine now. By not negotiating with Russia, Ukraine will be digging its own grave and writing its own epitaph.
Ukraine is Tired
The longer Ukraine fights Russia, the more devastation it will have to suffer. Remember, Russian territory is not where the war is being waged. It is Ukraine alone that is taking massive hits on a daily basis. Life has been turned upside down across Ukraine. With time, the Ukrainian army will grow even slimmer. For Ukraine, fatigue has set in.
Ukraine would have most probably continued fighting Russia, had its army not begun showing signs of discontent. Now, the Ukrainian army is in a very bad shape. It can no longer sustain a fight with Russia. Also, it is angry with Volodymyr Zelensky's regime.
The War Could be Coming to an End
Already, news reports suggest that Ukraine is withdrawing its troops from the Donbass region, paving the way for Russia to annex the region without a contest. That really shows you how Ukraine is now trying to preserve what remains of its army to ensure the survival of Ukraine as at least some sort of a nation west of the Dnieper River.
Read more: The Ukraine war will have one of these three outcomes
Some sort of peace treaty with Russia seems to be in the offing, where Ukraine accepts Moscow's terms. Ukraine was never winning the war. This was a lie fed to satiate NATO's ego. Russia entered the war knowing it could accomplish its goals. At the end of it all, for Ukraine, it was much ado about nothing.
Watch –