When the Russia-Ukraine war started, what did the West say? Leading financial institutions, the media, military, strategic experts, and politicians, all unanimously declared that the Russian economy would be destroyed due to the tremendous number of sanctions slapped against Moscow. Joe Biden even referred to the Russian currency as having been reduced to "rubble". Now, the ruble is the best performing currency in the world. That's not all. In fact, Russia is performing much better economically than the West would like to believe.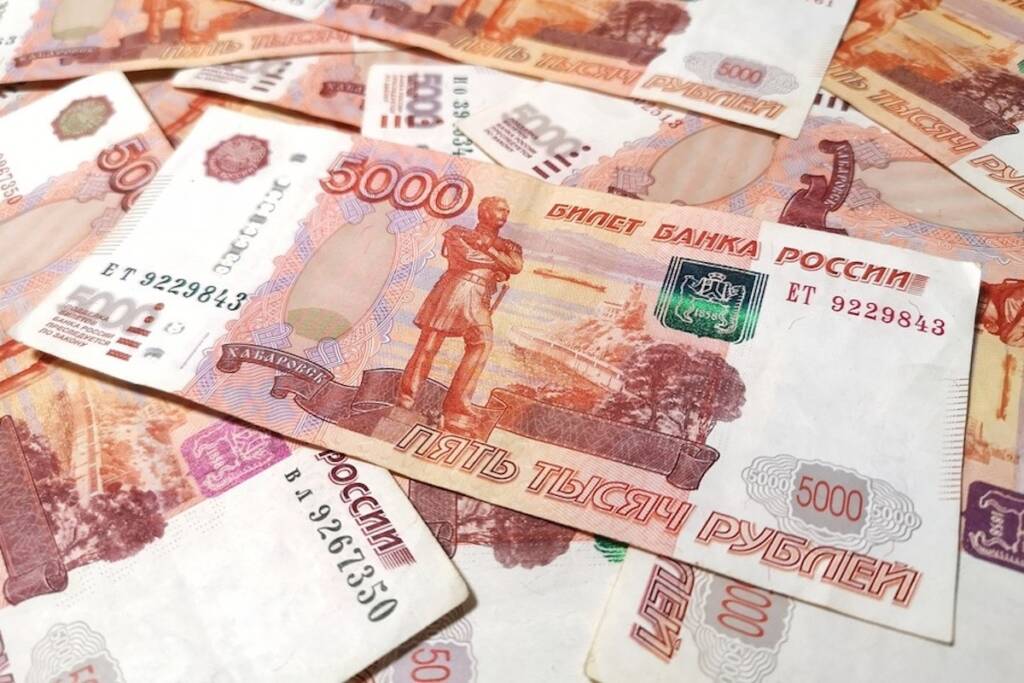 According to the Economist, Russia's imports have nosedived while its exports are soaring. Do you know what that means? Russia is all set to witness a record trade surplus very soon. On May 9, China reported that its goods exports to Russia fell by over a quarter in April, compared with a year earlier, while its imports from Russia rose by more than 56%. Germany reported a 62% monthly drop in exports to Russia in March, and its imports fell by 3%.
The report by the Economist said that adding up such flows across eight of Russia's biggest trading partners, it was estimated that Russian imports have fallen by about 44% since the invasion of Ukraine, while its exports have risen by roughly 8%. Therefore, in 2022, Russia's current account surplus could come in at $250 billion (15% of last year's GDP), more than double the $120 billion recorded in 2021.
What this means is that Russia will emerge very rich in the aftermath of the Ukraine war. Western sanctions were a litmus test for the Russian economy. Was the Russian economy self-sufficient? Going by the fact that Russia is all set to witness a record surplus soon, that indeed seems to be the case. Russia is doing just fine without importing products and services from around the world. However, the world still desperately needs Russian goods, oil, and natural gas.
Ukraine to Emerge as a Non-Entity
The more the war in Ukraine is prolonged, the more the food and energy crisis in Europe will exacerbate. The war in Ukraine has also jacked up the oil process around the world, and this has proven to be a blessing for Russia, as it is earning big money from the oil sale windfalls. As long as the war goes on, Russia will keep earning money.
Ukraine could always work out a peace treaty with Russia. Of course, it will have to agree to Russian demands. However, the Ukrainian regime is out of its mind. Not only does it think it can win the war against Russia, but it is also preparing to take back Crimea.
Kyiv's head of military intelligence, Major General Kyrylo Budanov has said the war in Ukraine could reach a "breaking point" by August and end in defeat for Russia before the end of the year.  He added, "Most of the active combat actions will have finished by the end of this year. As a result, we will renew Ukrainian power in all our territories that we have lost including Donbas and the Crimea."
Ukraine is overestimating its capabilities to a point of self-destruction. The more prolonged the conflict in Ukraine gets, the more destruction it will face. Russia, meanwhile, will keep getting richer.
Europe in Doldrums
The situation in Europe is not good. Ukraine was a major source of wheat for Europe. Now, Russia has blocked Ukraine's food supplies, and Europe as a consequence is staring at a food crisis in the eyes. Already, Europe has submitted to Russian demands of buying oil using rubles instead of the U.S. dollar.
Russia controls Europe's food and energy security. That is not a good position to be in if one does not share amiable ties with Moscow. The more the war in Ukraine gets prolonged, the more Europe will suffer. Unfortunately, Ukraine is ensuring that the war does not come to an end anytime soon.
Read more: Euro is plummeting, and we have four big predictions for the worlds
Russia is winning on all fronts. The media might not tell you so, but when it all comes crashing down for Ukraine and Europe, remember – we told you.
Watch –