What do you read about the Russia-Ukraine war? I believe reports of the biggest Ukrainian cities getting encircled by Russian military forces, right? But you rarely get to read about the Russian Navy's exploits that have helped Putin take control of Europe's food supplies. This has led to  "sea blindness"- the inability to gauge the role played by the naval power in a country's security and economy.
Read more: The most corrupt nation in Europe is earning millions every day due to the Ukraine war
Russian Navy makes major inroads
Russia's Navy has had a more successful campaign than the Russian ground forces. It managed to close off the Sea of Azov and assume control of the Black Sea. This has resulted in a blockade sealing off Ukrainian shipping traffic and establishing a platform for the Russian Navy to launch assaults against Ukraine.
Read more: After securing Donbas and Mariupol, Russia begins cutting Ukraine from the Black Sea
Presently, there is a huge mismatch in the naval power of the two countries. Ukraine lost most of its naval fleet during the Crimea annexation of 2014. Russia, on the other hand, has four submarines in the Black Sea armed with Kalibr cruise missiles and several other offensive vessels.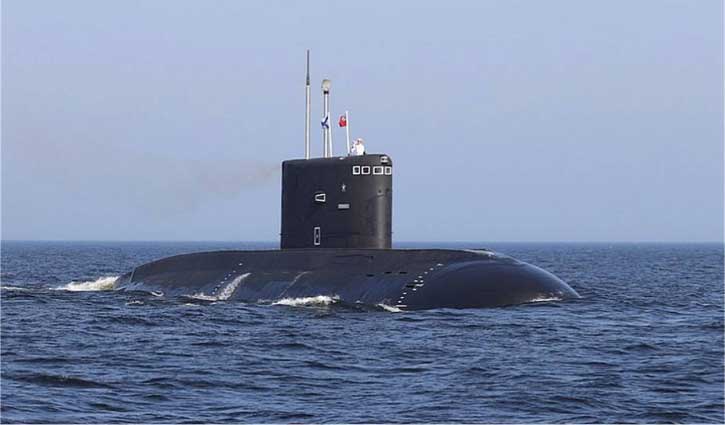 On Tuesday, for instance, the Russian Navy fired a volley of precision missiles to destroy a weapons depot near Lviv. Meanwhile, for the rest of Europe, the Russian Navy's exploits threaten a major food shortage crisis.
Ukrainian grain exports stuck
Ukraine is one of the world's biggest food grain producers. And naturally, grain exports constitute main exports of Ukraine. Yet, the Russian Navy's blockade has halted Ukrainian grain exports and has further pushed up global food prices.
Today, around 20 million tonnes of grain are stuck inside Ukraine. But there is no route to transport them to other parts of Europe. Before the war, 90 percent of Ukrainian food exports took the maritime route, at a rate of 6 million tonnes per month. But today, around 80 of the world's merchant ships are stuck in Ukrainian ports. Some of the ships have even come under Russian fire and therefore the maritime route is effectively closed for Ukraine.
EU has thought about using railways to substitute shipping exports from Ukraine. However, there are several logistical bottlenecks in exporting grain via rail. Ukraine's EU neighbors use different rail gauges and therefore exports through rail would require lots of manpower and consumption of time, which won't be easy to arrange for a country already locked in a major war.
Meanwhile, road freight too is severely affected by a lack of trucks, drivers, fuel, and customs officials. If Ukraine cannot ship its grain to Europe, then EU nations will have to brace for major food shortages.
Putin now controls Europe's food
The blockade imposed by the Russian Navy means that Putin now controls Europe's food supplies. Remember, Ukraine accounts for 36% of cereals supplies and 16% of oilseeds supplies to the European Union. Ever since the war started, these products have witnessed a sharp hike in their prices within the EU nations.
Putin's warships today control Ukraine's export routes and he won't allow Ukrainian ships to get away as easily. Moreover, the Ukrainian military is not well-equipped to provide escorts to merchant ships transporting grain, nor are the Western powers ready to get more deeply involved by assisting Ukraine.
Putin now has a powerful bargaining chip against Western sanctions. He can say if you don't revoke sanctions on Russia, I can easily cut off grain supplies to your markets. Russia's "sea blindness" strategy is thus a major win for Moscow.
Watch –