It's been more than two years since the outbreak of COVID19. While most of the major economies in the world have enhanced and upgraded their healthcare systems to tackle any further crises, Canada has not even taken a step forward.
Canada's healthcare system hasn't seen a significant growth in decades. After the pandemic, the health care workers in Canada, now face both massive system backlogs and a shortage of colleagues to cope with the growing demands
Country's biggest medical association has now officially raised an alarm that Canada's health care system is collapsing. Without immediate action, there is very little to hope for the revival.
"Canada's health system is on life support", says the CMA
As per the media reports, Canadian Medical Association (CMA) has raised an alarm over Canada's healthcare system and has warned the Trudeau administration to take immediate and appropriate measures. Dr. Katharine Smart, CMA president has stated, "While governments and Canadians are hoping to move past the pandemic, an exhausted, depleted health workforce is struggling to provide timely, necessary care to patients and make progress through a significant backlog of tests, surgeries, and regular care,"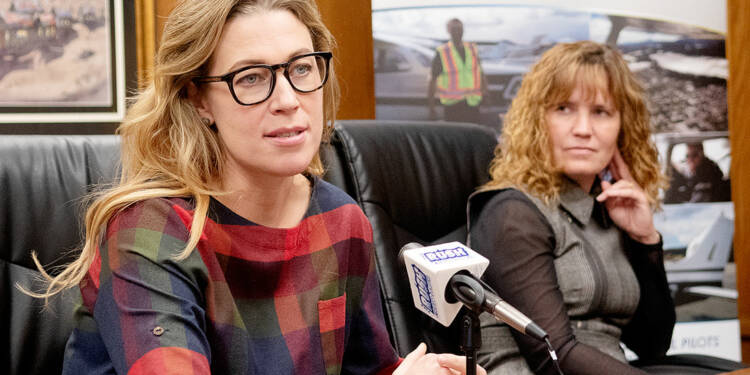 Health workers in Canada are distressed. The workers are facing harassment and leaving their medical careers and professions. Until governments start to recognize these problems, there is very little or perhaps no hope for Canada's healthcare infrastructure to revive itself.
Canadian Medical Association has warned that problems may actually get worse as the government is extremely reluctant over this issue.
She furthermore added, "What's clearly coming is the collapse of the current health-care system, we're not seeing the political will to take that seriously."
There is a growing surgical backlog as a result of worker shortages, as well as continued issues with primary care and emergency rooms being overwhelmed by the ever-expanding patient backlog.
The Canadian Medical Association (CMA) was also joined by Canadian Nurses Association (CNA) and over forty other health organizations in raising their voices against this crisis.
It has been noted several times how health professionals and government critics have urged the liberal Canadian Prime Minister to repair the existing flaws in Canada's health system and boost the healthcare capacity. Even though Trudeau back in 2021, vowed to spend 6 billion in new healthcare to hire 7,500 doctors and nurses, this hasn't happened till date.
Read More: Justin Trudeau might soon face class-action lawsuits from the Canadian people
Wake Up, Trudeau!
Justin Trudeau was warned several times about managing the health sector wisely as it is considered one of the most vital sectors to keep a check on the prosperity of any nation. Even during the COVID-19 vaccination drive, it was seen how Canada's mismanagement led to Canadians waiting for a second jab of the COVID-19 vaccine. This obviously took the frustration of Canadians to unimaginable levels.
Read More: Everything that Canada lost by supporting Ukraine in the war
The waiting time for vaccines was as much as 4 months extra than the world average. Now, CMA's warning is a clear sign that Trudeau's mismanagement has already pushed Canada into a severe health crisis. Many Canadian provinces are facing a deadly shortage of family and general physicians. The shortage of Human resources in the medical sector will push the lives of millions of Canadians under tremendous risk.
Trudeau has been advised to transform Canada's health care system for the future at the earliest. But will he pass this test? Only time will tell.
Watch –