Russia has issued the coldest of warnings to Lithuania. Kremlin spokesperson said, "The situation is more than serious. This decision is really unprecedented. It's a violation of everything."
The grave concern shown by Kremlin is the first of its type. But why has Russia given such stern warning to the Baltic state? And what can Moscow do to make Vilnius fall in line?
Kaliningrad and its strategic importance
Kaliningrad Oblast is the westernmost federal subject of Moscow and is close to the heart of Europe. It is separated from the rest of the Russian federation by several countries. It is the only port on Baltic Sea that works throughout the year unlike other ports in Baltics.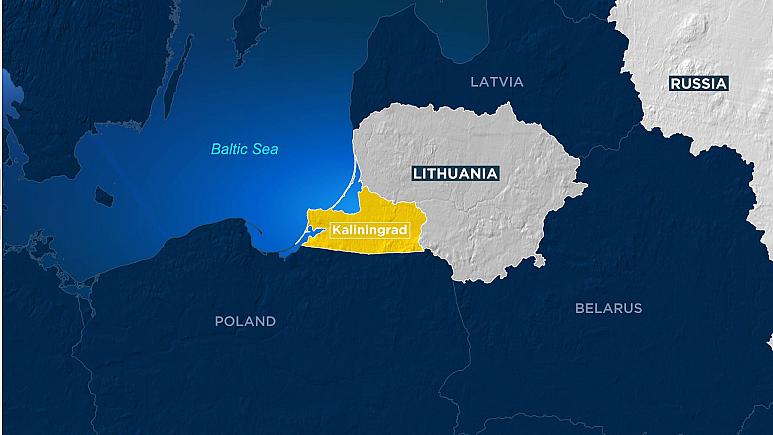 Kaliningrad was handed over to Moscow according to Potsdam Agreement after it defeated Nazi Germany in WWII. It got separated from Russia after the dissolution of the USSR in 1991 when Lithuania, Latvia and Estonia all got separated from the mammoth country.
Even though Kaliningrad sits aloof of Moscow, it can prove to be a strategic asset like no other in case of war or grey area in Europe for Russia. It's home to considerable Russian troops, Russian Navy's Baltic fleet, two air-bases of air force, cutting-edge air defences and lethal Iskander-M missiles.
Lithuania's provocation
The region's importance for Moscow has been highlighted by several analysts after the Russia-Ukraine war. Lithuania has made a decision that has angered Moscow like never before. The small Baltic state has banned the transit through their territory of goods to the Russian enclave of Kaliningrad.
It consists of coal, metals, building materials, and sophisticated technology, and it accounts for over half of all Kaliningrad imports.
Lithuania's foreign minister Gabrielius Landsbergis, said his country was simply enforcing EU sanctions. He said the Saturday measures were put in place after "consultation with the European Commission and in accordance with its guidelines."
Kaliningrad response
Trains carrying cargo to Kaliningrad pass through Belarus and Lithuania. Poland has not been a transit country. Russia can continue to feed the Lithuanian exclave by sea while avoiding EU sanctions.
Its governor Anton Alikhanov advised locals not to panic purchase and told them that two ships were already ferrying cargo between Kaliningrad and Saint Petersburg, with seven more anticipated to be in operation by the end of the year.
"All of the goods will be handled by our ferries," the governor stated.
Russia's furious reaction
With 430,000 people residing in the exclave, it has received a strong reaction from Moscow.
Russian foreign ministry has threatened Lithuania to take a U-turn on its decision on transit ban or it will consider it as 'openly hostile' move.
"If cargo transit between the Kaliningrad region and the rest of the Russian Federation via Lithuania is not fully restored in the near future, then Russia reserves the right to take actions to protect its national interests," it said.
What is to be noted is the warning is along similar lines to Ukraine before it started vowing to join NATO. And, we know how Russia has protected its national interests.
Also Read: Putin just invoked 'Peter the Great', and it means Ukraine is just the start
What will Russia do?
As the transit of goods passes through Belarus and then Lithuania, and Belarus being a good friend of Moscow, Russia can wage a war to protect its 'national interest'.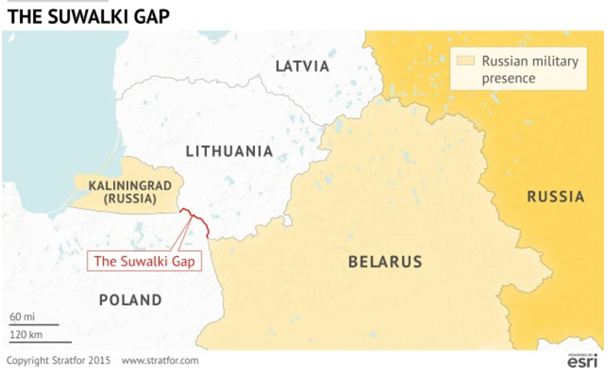 'Suwalki Gap' which is considered an 'Achilles Heel' of NATO can be in the eyes of Russian military commanders. The strip of land is barely 40 miles and doesn't offer much in natural boundaries like mountains and rivers. It can become an easy logistical supply route for Russia.
Read more: NATO is dead, and no one knows it better than its founding member
And as Poland and Lithuania both are part of NATO, it'll trigger Article 5 of NATO alliance, which says that NATO countries will consider an attack on one an attack against all. Former US President Donald Trump has already warned of World War 3 because of the reckless and provocative attitude of NATO and Europe in the Ukraine war.
Analysts have continuously asked NATO to prepare to protect its 'Achilles Heel' since the beginning of war. But a recent report by Reuters shows the negligent attitude by US towards Baltic states where they have been denied of additional troops in the area. Also, US Permanent representative recently asking for another military alliance with Baltic states is nothing more than many promises it made it Ukraine before the war.
With US and NATO being indifferent to Baltic States' concerns and regularly provoking Russia, it could script the end game not just for Lithuania but for other Baltic states too.