Sri Lanka is fractured. The biggest economic crisis since its independence in 1948 has deepened after it failed on a multi-million dollar international debt payment. Its surviving somehow, and the reason is its neutral stand during the Russia-Ukraine war. The nation is still running as usual but under steep inflation.
Ranil Wickremesinghe, the new Prime Minister, is constantly seeking international assistance to save the nation, which is on the verge of running out of foreign currency reserves.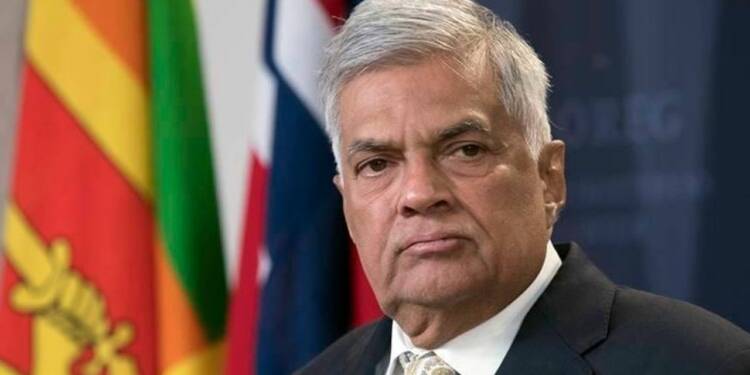 A similar request came in front of Canada's Prime Minister Justin Trudeau. But, the left-liberal was rattled by Sri Lanka's neutral stance in the war. What Trudeau did could be considered as one of his worst cards to mock an already broken nation. His move irked the Sri Lankans .
Trudeau recognizes 'Tamil Genocide'
The Canadian Parliament unanimously adopted the motion to recognise 19th May as the Tamil Genocide Remembrance Day as a tribute to the victims of the 2009 civil war in Sri Lanka. This is what Trudeau did in the name of assisting Sri Lanka.
The motion was forwarded by Liberal MP Gary Anandasangaree, who said it was a result of a contribution by the Tamil community, survivors, and loved ones, the Canadian Press reported. This war sent thousands of Tamils from Sri Lanka to Canada as refugees, including Anandasangaree himself.
Trudeau's close aid and Canadian Defence Minister Anita Anand on Twitter praised the motion stating " recognition is to honor and remember the victims who tragically lost their lives during the 26 years of armed conflict in Sri Lanka."
As a Tamil Canadian, I am proud that the House of Commons has recognized May 18 as Tamil Genocide Remembrance Day. Each year, we will honour and remember the victims who tragically lost their lives during the 26 years of armed conflict in Sri Lanka. https://t.co/1erTo3AOKd

— Anita Anand (@AnitaAnandMP) May 19, 2022
This move was made at a time when in Sri Lanka, there were mass protests against the Government. Thousands were on the streets to protest against the former Sri Lankan President Gotabaya Rajapaksa and his family as the island nation's economic position deteriorated, bringing it closer to debt and a lack of essential commodities.
Read More: An economically fractured Sri Lanka is making a comeback, thanks to Russia
Trudeau wants the protests to go on
What could be worse than letting the wrongdoings carry on. Justin Trudeau resonated the current protests with the 2009 civil war stating, "This year, we also express our concern for the continued suffering of the people in Sri Lanka during the current economic and political crisis. We urge the Sri Lankan government to ensure people's right to protest and freedom of expression are respected and call on all parties to refrain from violence,"
Not only this, when Rajapaksa tried to stop the protests, Canada raised concern. Canada's Key foreign envoy to Sri Lanka expressed concern over President Gotabaya Rajapaksa's decision to declare a state of emergency.
Canadian high commissioner David McKinnon quoted that Lankans have a right to peaceful protest and that it was "hard to understand why it is necessary, then, to declare a state of emergency". In reality, the protests were not peaceful at all.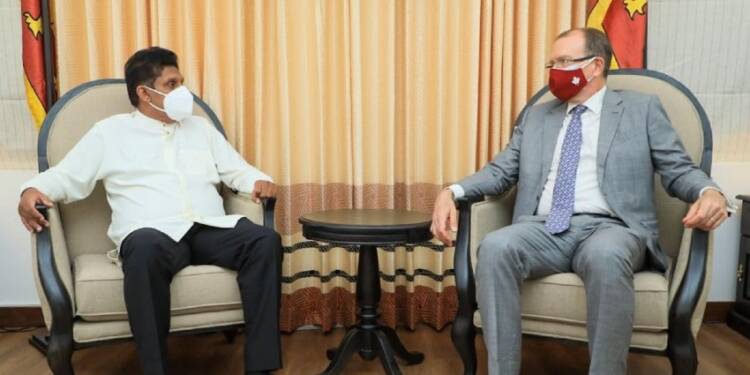 Read More: China's $14 billion port city in Sri Lanka is sinking
Sri Lanka is in dire trouble. When the world should move forward to help the sinking nation, Justin Trudeau is busy trolling the nation by recognizing an event that has absolutely of zero concern as of now. Furthermore, he called for the protests to carry on.
This is the attitude of the west toward a nation that stayed neutral and didn't march around the flag. Trudeau and his minions punished Sri Lanka for not siding with the west.
Watch –