Sri Lanka is facing an economic crisis that is the worst in several decades. The world thought that it would ask for financial support from the bigger nations and it would join the bandwagon of the US-led anti-Russia campaign amid the ongoing Russia-Ukraine conflict. But it didn't! It neither asked for any financial help from the rich countries nor did it beg the IMF. It took a very simple path yet an unexpected one. It simply abstained from voting against Russia at the UNSC resolution condemning Russia's invasion of Ukraine.
Hence, it successfully garnered the support of Russia and started dealing with it. Nevertheless, Sri Lanka has defaulted on its foreign loans for the first time since independence, and the country's 22 million people are suffering from debilitating 12-hour power outages as well as severe shortages of food, fuel, and other necessities such as medications.
Srilankan economic crisis- a never seen crisis of the island
Inflation is at an all-time high of 17.5%, with prices of food items such as a kilogram of rice soaring to 500 Sri Lankan rupees (A$2.10) when it would normally cost around 80 rupees (A$0.34). The main cause of this crippling economy has been pointed to as the Covid pandemic by many economists and policymakers. But linking the fall in earnings from the tourism sector (one of the most significant contributors to Sri Lanka's GDP) from over US$4 billion in 2018 to less than US $150 million in 2021 to the drop in the country's forex reserves can not be neglected. Hence this crisis has long been in the making. Between 2009 and 2018, Sri Lanka's trade deficit swelled from US$5 billion to US$12 billion.
Despite this, it has made it this far because to its steadfast neutrality in the face of Russia's ongoing special military campaign in Ukraine. It was soon discovered that it had purchased a 90,000-metric-ton cargo of Russian oil to restart its refinery. Ranil Wickremesinghe, the Prime Minister of Sri Lanka, recently stated that he would be willing to acquire more crude from Moscow. He added that Russia had also volunteered to supply Sri Lanka with wheat.
Also read: Pakistan Watch: The Country is fast turning into Sri Lanka, with the Sharifs Playing the Part of Rajapakses
 A tight slap in the face of the US-led West
This is a direct rebuke to the US-led Western world. The west expected that Sri Lanka would come begging them to sail itself through this crisis. But nothing like that happened. Instead, Sri Lanka took the help of the western world's staunch enemy—Russia. Sri Lanka has definitely set an example for other countries dealing with similar challenges. The crisis has already erupted as a result of the US-led Western world's blunder in handling the pandemic, followed by unprecedented anti-Russia sanctions. Western powers' incomprehensible moves have put the economies of emerging countries in jeopardy.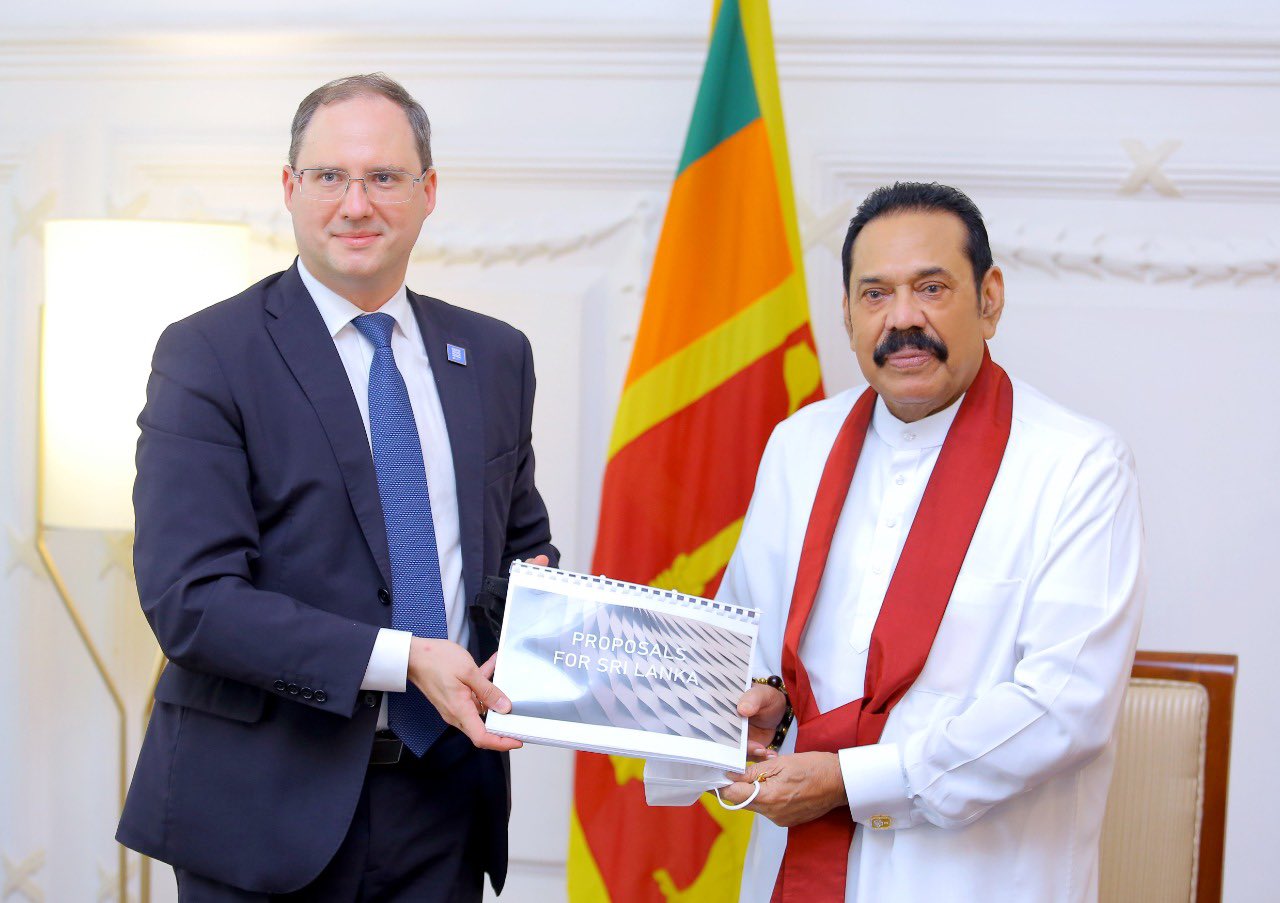 Moreover, even if these developing nations seek help from these developed powers, there is no question that they will be exploited by this bloc. They would inevitably lose their sovereignty and become neo-imperial colonies as a result of adding political conditions to the aid they are given. However, by maintaining their principled neutrality, these countries in the Global South can minimise the amount of aid they request from the US-led West, allowing them to keep as much strategic autonomy and state sovereignty as feasible.
Given this, despite the fact that Sri Lanka is a small developing country, the example it sets has far-reaching implications for the Global South. It has very well substantiated the fact that even these developing Asian nations know who serves their interests better. And they know that the US-led West can not be trusted with their intentions. Hence they find Russia ' a friend in need'.