Influencing elections has got to be the mainstay of China's politics. After extending its tentacles to a slew of countries that was near Beijing's backyard, the communist nation has now made an itinerary to the north of Arctic to herald a new base to execute its wile game.
REPORT EMERGES
Rapid Response Mechanism Canada, a federal research unit that keeps an open eye on foreign interference in Canadian elections has now given a detailed analysis of what happened in the hard-fought Sept. 2021 elections, that saw a relieved Trudeau emerging victorious in his third term to office.
The federal research unit concluded that Chinese Communist Party's information operation has covertly managed to influence a large section of Chinese citizens residing in Canada to go in favour of the Liberals.
Justin Trudeau's Liberals emerged from the Sept. 20 national ballot with a renewed minority mandate, while the Conservatives, led by Erin O'Toole, formed the official Opposition.
Chinese Canadians by large harbours a soft corner for the Conservatives in elections. But unlike in the past, the September 2021 elections played a different tune with the Chinese diaspora. A sizable number of Chinese-Canadians who previously leaned towards conservatives made a volte-face by voting for liberals. The phenomenon was especially noticeable in Ontario's Aurora—Oak Ridges—Richmond Hill and Richmond Centre in British Columbia.
Rapid Research Mechanism (RRM) managed to review Chinese social media platforms including WeChat, Douyin, Weibo, Xigua and Bilibili, and conducted an open-source forensic digital analysis using website archives, social listening tools, and cross-platform social media ranking tools. Throughout the perusal, RRM found the centrepiece of the propaganda as two articles published on Sept. 8 by the Global Times, a Chinese state-owned media tabloid.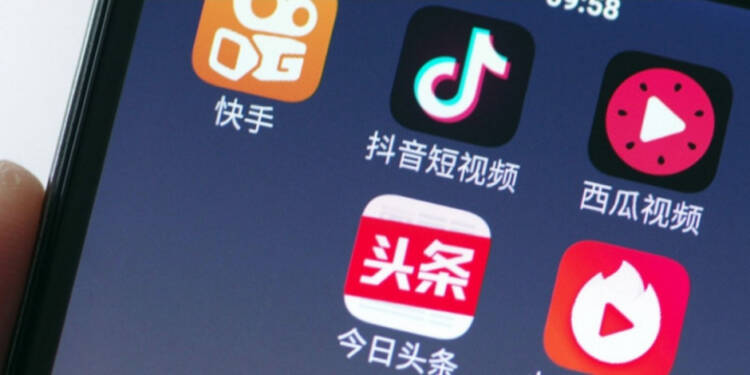 The two articles made futile theories about how the emergence of conservatives in Canada could dent the relationship between Ottawa and Beijing, thus having implications for the Chinese populace in Canada. This article made it to the zenith with page views crossing 100,000 in no time.
MISSION ACCOMPLISHED
Several popular Canada-focused WeChat news accounts began engaging with the Global Times narrative on Sept. 9, copying the content and form without crediting the publication, "obscuring the narrative's point of origin," the analysts found.
Many WeChat news accounts that serve Canadians are registered to people in China and despite being well-established news sources, "some may have unclear links" to Chinese Communist Party media groups, the analysis quoted.
Douyin is another version of TIKTOK from bytedance company that has soiled its presence in Canada. The report from RRM finds that videos that had the image of global times articles were published in loops from verified Chinese accounts. The crown jewel of every video being the caption that "Conservatives almost wants to break diplomatic relations with China."
Read more: One law could have exposed all Chinese poodles in Canada but China blocked it
The conservatives in Canada have always vowed to stand up to China's human rights violation in Xinjiang. Trudeau never felt the need to criticize Beijing, even though the latter's track record was an abomination. The conservatives on the other hand filled the void left by Trudeau to voicing their protest against Chinese coercion.
But Global Times and Chinese doyens of gray tactics have cunningly created a harmful misconception that the Chinese diaspora will be held accountable for CCP's deeds. It is unsurprising, that parts of the Chinese-Canadian community have been receptive to propaganda that equates criticism of the Chinese government with the persecution of Chinese-Canadians.
So, it is kind of like, Liberal champion Justin Trudeau is at the helm of power only for prostrating before their ideal masters in Beijing. the leader who espouses high morality seldom amplifies his voice when it comes to Chinese atrocities.
Speaking to the reporters about this issue, Trudeau opined "Countries around the world look to Canada's institutions as models and examples for how they can strengthen their own democracies."
Rather than a response, this was kowtowing to China with words that meant nothing.
Watch –