Moderna, a resourceful American pharmaceutical and biotechnology company based in Cambridge has been at the front of COVID vaccine development. The need for constant development and innovation is of utmost owing to the ever-changing variants of COVID.
The original variant found in Wuhan has been continuously replaced and evolved. The Omicron variant was a real threat a few months ago but even it has evolved creating multiple problems for the vaccine developers. However, millions of dollars in funding and billions in profit with added support from the government should motivate the developers to strive for excellence. Although, that doesn't seem to be the case.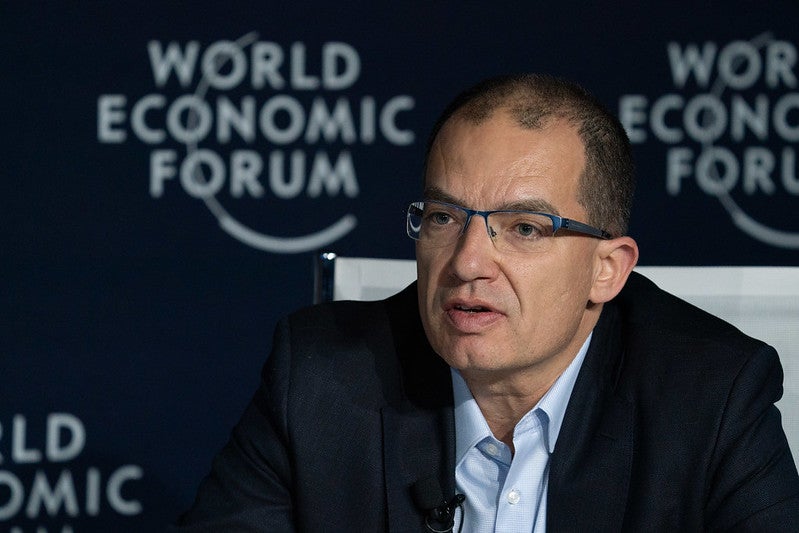 The Omicron shot has been in development for several months. For reasons unknown, both Pfizer and Moderna continue to delay expectations for its release.
Read More: Vaccine rouge: In a first, the White House accepts that it spread fake news
Moderna Dumping Vaccines?
At the World Economic Forum meeting in Davos, Switzerland, on Thursday, Moderna CEO Stephane Bancel said his company is "in the process of throwing 30 million doses in the garbage because nobody wants them."
Also, Pfizer has reported having a surplus of 7 billion doses that are left unused because of widespread misinformation. The companies claim that the "Anti-Vaccination" gang has really gone to large proportions to create an anti-vaccine sentiment all around the globe.
The misinformation has claimed thousands of lives across the globe and has been fueled by the likes of tennis legend Novak Djokovic who refused to be vaccinated and was barred from playing at the Australian Open.
All About Profits?
It looks like the vaccine developers funded out of the taxpayer's pocket only seem to care about making profits. Moderna's reformulated mRNA COVID injection, the all-famous "Omicron vaccine," was tailored to an Omicron subvariant that no longer exists.
The pharmaceutical company's Omicron-specific shot was formulated for the BA.1 subvariant of Omicron, which hasn't been identified in genomic surveillance for several months.
Read More: American vaccines are really effective in producing new Covid variants
Moderna claims weak responses of its omicron vaccines on the older Ba4 and Ba5 sub-variants and has not even been tested on the latest sub-variant BA 2.12.1. Moderna Chief Medical Officer Paul Burton is treading carefully giving uncontroversial statements to avoid any backlash.
She said, "It is probably long-lasting and I think the conclusions are that boosting or primary vaccination with (the updated vaccine) really could be a turning point in our fight against SARS-Cov-2 virus,". The use of the word " Probably " should not be used when developing vaccinations to save human lives.
Moderna is reported to have sold per piece of the vaccine to the government at $22 making 70% profit and is expecting to mint around $15 Billion in profits this year by supplying a solution that doesn't even work.