Chinese expansionism and the contention between African nations are two of the neverending things in the world today. In recent days, clashes have broken out in the eastern Democratic Republic of Congo (DRC). The military and M23 rebels are fighting like cats and dogs, creating problems for common residents.
The fightings go on in the nation despite an existing bilateral agreement between Congo and Rwanda to de-escalate diplomatic tensions over the same. The President of Rwanda Paul Kagame had agreed on a plan that included an immediate cessation of hostilities and the retreat of M23 fighters from Congo.
Yet, no major development has been seen. This is a known fact that M23 rebels were funded by Rwanda to carry out a rebellion against Congo's administration. But why has it all of a sudden, returned? We probably have an answer and a roadmap of what could be actually happening in near future.
M23 and The Mineral Tussle
The March 23 Movement, often abbreviated as M23 and also known as the Congolese Revolutionary Army is a rebel military group based in eastern areas of Congo. Back in 2012-13, they were defeated and chased into Rwanda and Uganda by Congolese and United Nations forces.
Now the times have changed, and the return of M23 has broken havoc in Congo, The fresh clashes took place around the localities of Kanyabusoro and Kazuba in Rutshuru territory, pushing residents to flee their homes.
These clashes could be part of a well-oiled machinery to churn out vast minerals from Congo for which the nation is famous. Over 70% of the cobalt produced worldwide is produced by the mining sector of the Democratic Republic of the Congo.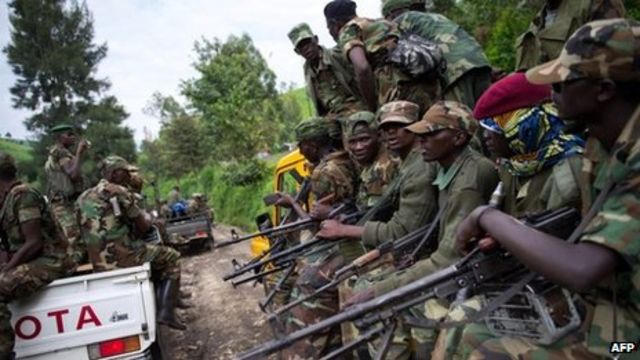 Congo has a major chunk of global supplies of cobalt, copper, diamond, tantalum, tin, and gold. It is the main source of export revenue for the Democratic Republic of the Congo. Almost every mineral plays a crucial role in running the economy of poor African nations.
It could be very likely that M23 is being funded for this purpose by Rwanda to make a quick buck out of the minerals as the group can help Rwanda get access to these reserves.
Smuggler Rwanda
Josaphat Musamba, a Congolese researcher and Ph.D. student at Ghent University in Belgium, stresses that "It is clear that there is support" as M23 all of a sudden reappeared in DRC even after scratching defeat almost ten years ago.
Well, making a statement without any substantial proof would be wrong. So, here we go, we have many proofs that Rwanda is illegitimately eyeing the overflowing mineral resources of Congo.
Rwanda could be backing the M23 to brace its clout in its mineral-rich neighbor because it has made such sneaky efforts before too. Even in history, Rwanda had backed rebellions and sent troops across the border in search of the Hutu militias that carried out the 1994 genocide of Tutsis. These wars killed millions of people in the late 1990s and early 2000s.
The Congo had also accused Rwanda of backing the regrouped rebels, singing the similar tone of UN investigators in the previous M23 insurgency a decade ago.
Not only this, Rwanda was caught red-handed while smuggling the minerals via borders. The UN report back in 2012 confirmed that Traders in Rwanda profited from tin, tungsten, and tantalum smuggled across the border from mines in the eastern Democratic Republic of Congo.
As M23 was defeated in 2012, the matter stayed dormant. The sudden return of M23 has happened in really different circumstances as with the change of governments in both of these nations, the inclination towards the west has also changed.
Read More: UK painted a rosy picture of Rwanda, but M23 says otherwise
A Possible Proxy War
Times have changed, and now DRC is backed by Russia, while Rwanda has become a close Western partner. Recently, the UK government announced an agreement with the Rwandan government under which anyone entering the UK "illegally" could be sent there on a one-way ticket for "processing" and the Rwanda government would get some bucks in return.
Whereas, Congo has inched towards Russia recently. There are several reports that suggest that Congolese students have been helping the Russian military in its ongoing offensive with Ukraine. Furthermore, Congo has not condemned the Russian attack on Ukraine following the most common suit by African nations.
Even in 2019, Russia sent military specialists to the Congo Republic to serve the Russian-made military hardware and equipment there to become one of Congo's allies to have its military personnel on the ground.
There is a vast possibility that this actually turns out to be a proxy war between the West and Russia to secure minerals in the resource-rich nation. While M23 could just be a mere pawn of the West to dethrone or checkmate the Congolese government.
Read More: Congo kicks out Chinese company from one of the world's biggest copper-cobalt mining sites
Given the reason that mineral-rich Africa has remained a hotbed of activities, this is surely a covert war between Rwanda and DRC. Hence, the return of the M23 rebellion should not be a suspicious case anymore.