With every new day, Russia keeps on bringing new plans to weigh down on an already battered Ukraine. The current big card that Russia looks to place on Ukraine is citizenship. Russian President Vladimir Putin has signed a decree and this time, more than Ukraine, it is the European Union that is petrified.
It has been 141 days since the start of the eastern Ukrainian war and the Russian dominance still keeps rolling on. Ukraine and the power circles in Kyiv can't help but only be infuriated with the Russian actions on Ukrainian soil. With new scenes unfolding with every passing day, the old allies of Ukraine have discerned that the tide of the war is not in Ukraine's favour. This has led to Ukraine's allies slowly fading out of the picture making Ukraine fight the big fight with its own might.
Russia weaves a new move
And the latest news is Russian President Vladimir Putin signing a decree expanding a fast track to Russian citizenship to all citizens of Ukraine, a document published on the government's website showed.
Just months back the news was Russia extending citizenship to only residents of the breakaway region of Donetsk People's Republic (DPR) and Luhansk People's Republic (LPR) in eastern Ukraine, which Russia seeks to "liberate" from Kyiv's control, as well as the Russian-occupied regions of Kherson and Zaporizhia.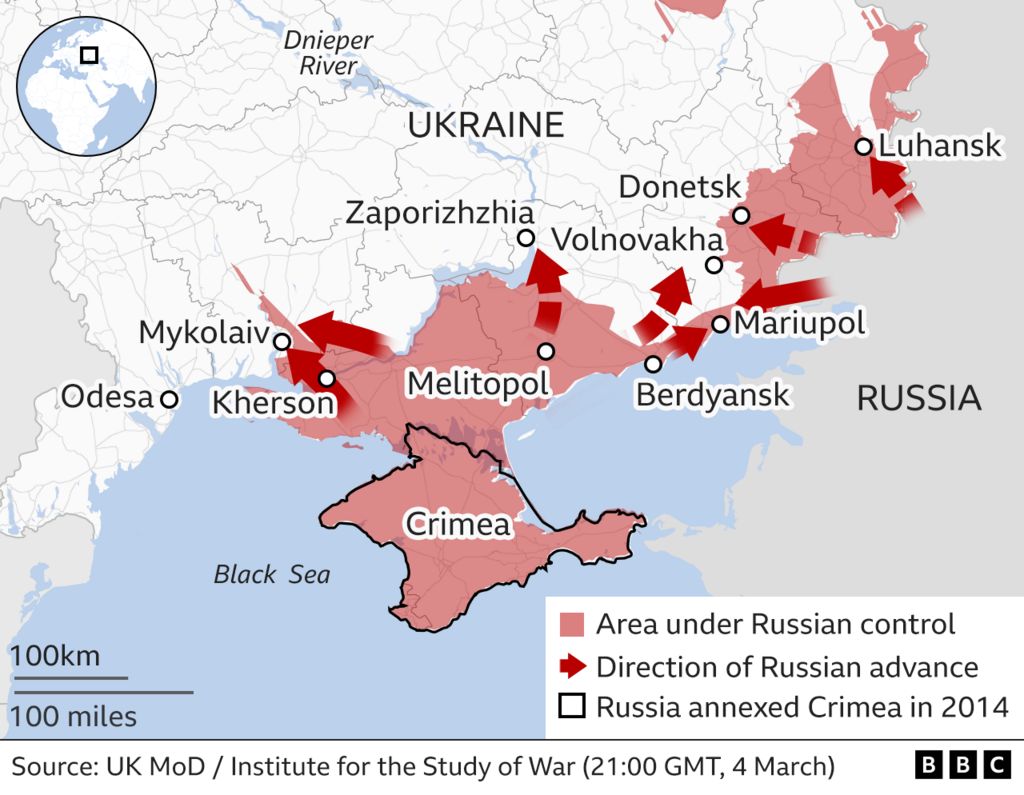 And now showcasing a more dominant approach Russia has extended its citizenship program to entire Ukraine. The decree on Monday ordered that "all citizens of Ukraine" be given "the right to apply for admission to the citizenship of the Russian Federation in a simplified manner".
Russia does have a valid reason at hand to move with this citizenship tactic. Back in 2019 – when the procedure was first introduced for the residents of Donetsk and Luhansk, more than 720,000 residents in the two regions applied for and received Russian passports.
So, Moscow is full of confidence that more residents will likely apply for Russian citizenship to get away from the quagmire of the 4-month-long war. With both Luhansk and Donetsk giving a slight glimpse of what popular Ukrainian perception of the war is, Russia stands optimistic about the new citizenship tactic hitting gold.
EU response
And as usual, Ukraine could do nothing but hymn the tone of condemnation. "The mentioned decree is another encroachment on the sovereignty and territorial integrity of Ukraine, incompatible with the norms and principles of international law," the foreign ministry said.
"Ukrainians do not need Putin's citizenship and attempts to impose it by force are doomed to failure," Foreign Minister Dmytro Kuleba said.
Interestingly EU also mimicked the same tone of condemnation as Ukraine but with a little more vigour. "The new Russian legislation, which now simplifies the procedure for obtaining Russian citizenship for all citizens of Ukraine, is another gross violation of Ukraine's sovereignty, associated with illegal Russia's war," the High Representative of the EU for Foreign Affairs and Security Policy, Josep Borrell, stated.
Read more: Ukraine war has made Putin extremely popular in Belarus, and the unification with Russia is on the cards
With fear rising about more Ukrainians going the Russian way by applying for citizenship, EU has further stated that the organisation will not recognise these documents. Recently with the partial blockade of energy transfer through NordStream 1, Russia has forced EU to battle chilling Winters, and adding more insult to injury will be Russia's new move to allot citizenship to Ukrainians, giving the sign that the Russian dominance is here to stay.
Under Russian legislation, the simplified procedure makes it possible to apply for Russian citizenship without fulfilling a number of preconditions, such as living in Russia for five years, having a source of income, and undergoing a Russian language examination.
WATCH: